Rate Our Service
EVGA would like to congratulate all of our Customer Feedback Weekly Winners.
Please contact iwon@evga.com if you are a winner.
Contest Rules:
At the end of the contest period, EVGA will select entries at random to be awarded a prize selected by EVGA. Only one entry per person will be counted when selecting winners. Winners will be posted on this site - it is the Winner's responsibility to contact EVGA by emailing iwon@EVGA.com and they MUST do so within 15 days of their win being posted to this site. Incorrect or incomplete entries will be invalid. Winners are determined by a random selection. One prize will be awarded per person. Entries will not carry over from one contest to the next. Entrants must be legal residents of the US or Canada. Employees, officers, and directors of EVGA, their immediate family members and/or persons living in the same household, are not eligible. Entrants must be 18 years of age or older. Void where prohibited. All federal, provincial, state, and local laws and regulations apply.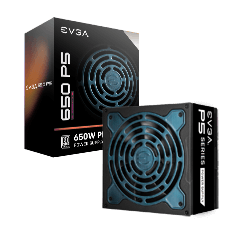 Winners in year: 2023 2022 2021 2020 2019 2018 2017 2016 2015 2014 2013 2012 2011 2010 2009 2008
For Year 2017
Week #51
Winner: patv300
Week #50
Winner: ibnaia
Week #49
Winner: afelczer
Week #48
Winner: Taosenai
Week #47
Winner: h3lm3
Week #46
Winner: buffo
Week #45
Winner: bcharity
Week #44
Winner: chaosw1zard
Week #43
Winner: Stellans
Week #42
Winner: archenemies32
Week #41
Winner: Zak1988
Week #40
Winner: projectzero
Week #39
Winner: fireshear
Week #38
Winner: TheAustrianFartPolice
Week #37
Winner: IvanD
Week #36
Winner: sifdec14
Week #35
Winner: Zion6933
Week #34
Winner: Zerots
Week #33
Winner: jaredtorval
Week #32
Winner: allybda
Week #31
Winner: PokexTheCoder
Week #30
Winner: spreewel
Week #29
Winner: precisioncarsales
Week #28
Winner: colemangambrill
Week #27
Winner: Wester7-
Week #26
Winner: seed1999
Week #25
Winner: ElderPapaya
Week #24
Winner: dyzfunktional1
Week #23
Winner: wesselk
Week #22
Winner: Cammalerie13
Week #21
Winner: Category 5
Week #20
Winner: looneyspeedy
Week #18
Winner: Julianvacag
Week #17
Winner: Lucky001
Week #16
Winner: Vintij
Week #15
Winner: rludwic
Week #14
Winner: swhite711
Week #13
Winner: lemansgranprix
Week #12
Winner: obalaa
Week #11
Winner: vahit.akcay
Week #10
Winner: TylerG187
Week #9
Winner: decolee
Week #8
Winner: RickD123
Week #7
Winner: avenstin
Week #6
Winner: Murked
Week #5
Winner: joao142
Week #4
Winner: thephatcat787
Week #3
Winner: Rixuraxu
Week #2
Winner: Nandred
Week #1
Winner: WingedTwilight
Thanks again for all your support!