Rate Our Service
EVGA would like to congratulate all of our Customer Feedback Weekly Winners.
Please contact iwon@evga.com if you are a winner.
Contest Rules:
At the end of the contest period, EVGA will select entries at random to be awarded a prize selected by EVGA. Only one entry per person will be counted when selecting winners. Winners will be posted on this site - it is the Winner's responsibility to contact EVGA by emailing iwon@EVGA.com and they MUST do so within 15 days of their win being posted to this site. Incorrect or incomplete entries will be invalid. Winners are determined by a random selection. One prize will be awarded per person. Entries will not carry over from one contest to the next. Entrants must be legal residents of the US or Canada. Employees, officers, and directors of EVGA, their immediate family members and/or persons living in the same household, are not eligible. Entrants must be 18 years of age or older. Void where prohibited. All federal, provincial, state, and local laws and regulations apply.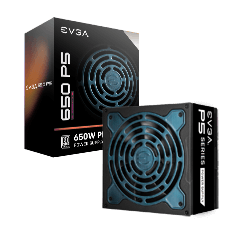 Winners in year: 2023 2022 2021 2020 2019 2018 2017 2016 2015 2014 2013 2012 2011 2010 2009 2008
For Year 2009
Week #52
Winner: Pilot3729
Week #51
Winner: mbowen
Week #50
Winner: captin_toaster
Week #49
Winner: dbfraser
Week #48
Winner: michael_9982
Week #47
Winner: gregdriskell
Week #46
Winner: RedDemon
Week #45
Winner: jjordan
Week #44
Winner: ruiner4242
Week #43
Winner: ShiroGamer
Week #42
Winner: mikew4
Week #41
Winner: steeleflyn
Week #40
Winner: dleys
Week #39
Winner: xtuly
Week #38
Winner: gilm79
Week #37
Winner: jonsieboy21
Week #36
Winner: Dravic
Week #35
Winner: Raptor7799
Week #34
Winner: mrsmacedon1
Week #32
Winner: Ameleleu
Week #31
Winner: matthewkuehn
Week #30
Winner: youngblood222
Week #29
Winner: mmarti
Week #28
Winner: gearjam
Week #27
Winner: 18kobra
Week #26
Winner: RoadKing-
Week #25
Winner: indymx
Week #24
Winner: ChuckC58
Week #23
Winner: Jason56
Week #21
Winner: jarrodharrell@gmail.com
Week #20
Winner: hoostie
Week #19
Winner: spalmer
Week #18
Winner: JPawling
Week #17
Winner: armorrig
Week #16
Winner: janeskd
Week #14
Winner: jimb5
Week #13
Winner: jesseleite
Week #12
Winner: jocktheglide
Week #11
Winner: jiro86
Week #10
Winner: RedDominion
Week #9
Winner: rikitom88
Week #8
Winner: Ritchen
Week #7
Winner: knight_203
Week #6
Winner: bisnicks
Week #5
Winner: kub277
Week #4
Winner: jamesharvill
Week #3
Winner: udrv2slw
Week #2
Winner: DRAGONFIRE
Week #1
Winner: goombageem
Thanks again for all your support!