GRAPHICS CARDS
EVGA and graphics cards go hand in hand. EVGA is the #1 NVIDIA Authorized Board Partner in the US and for good reason. Our full line of graphics cards offer unmatched performance, features and cooling.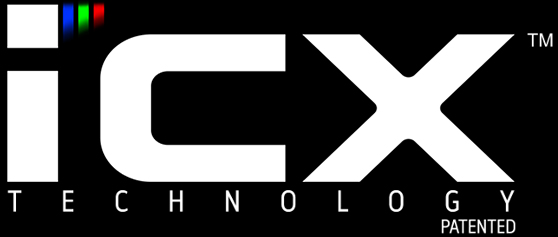 EVGA's patented iCX is a revolutionary cooling solution that makes Everything Detected and utilizes Interactive Cooling to ensure Peace of Mind Gaming. Traditionally, graphics cards are built to cool based on GPU temperature. With today's graphics cards using less and less power, however, hotspots around other components have the potential to leave a chilling effect on your gaming session. To combat this, EVGA created iCX.
iCX is split into iCX Cooling and iCX Technology. Select EVGA GTX 1080 Ti graphics cards feature iCX Cooling, while other select models feature both iCX Cooling and iCX Technology. For a full explanation of EVGA iCX, please go here: https://www.evga.com/articles/01084/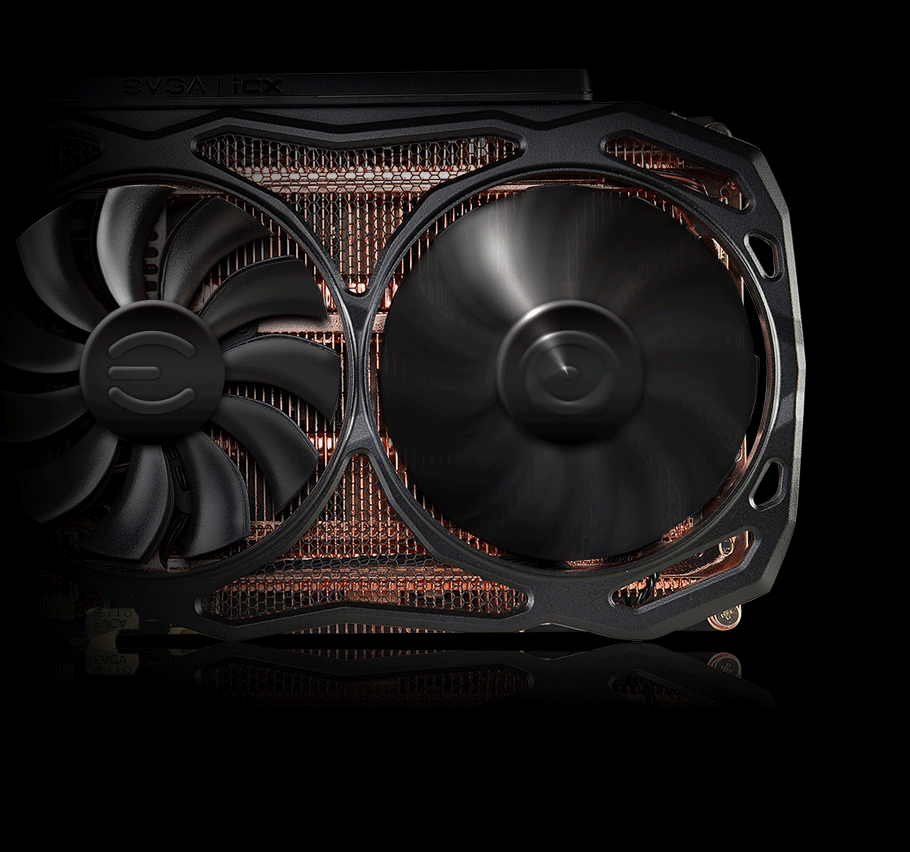 iCX COOLING
EVGA iCX Cooling is comprised of multiple patented cooling innovations centered around moving as much heat away from the card and directing airflow towards hotspots.

EVGA iCX Technology combines a suite of sensors and micro-processing units with the improved iCX Cooling performance to make EVGA iCX the smartest and most efficient cooling package available today.

iCX Technology leverages patented sensors and micro-processing units with Asynchronous fans to interactively-cool your graphics card. With 9 additional thermal sensors on the graphics card, iCX Technology can track emerging hotspots and direct iCX Cooling to beat the heat. Asynchronous fans cool only the areas that need cooling, which keeps your card quieter at all times. Through Precision XOC, you can also monitor every iCX sensor and control each fan. With EVGA iCX Technology, you can let your graphics card worry about its own temperatures for a change and truly enjoy Peace of Mind Gaming.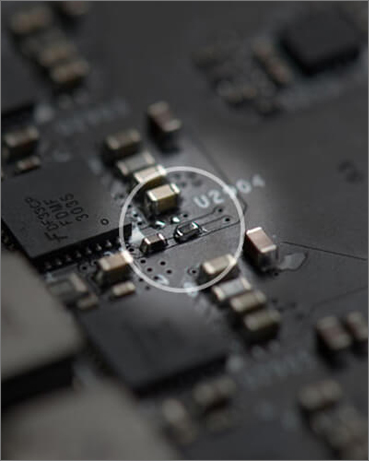 EVGA's iCX uses a patented 9 sensor design controlled by micro control processors to determine fan speed for the GPU and VRAM/PWM areas.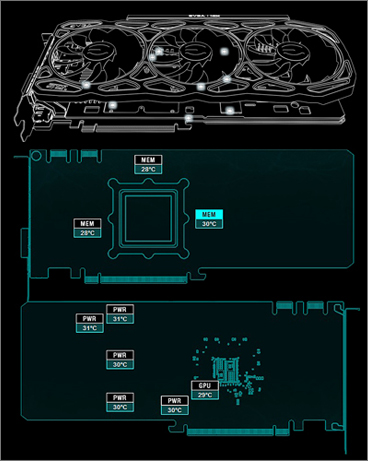 iCX has 9 thermal sensors and multiple MCUs. All 9 sensors can be displayed in EVGA Precision XOC and OSD.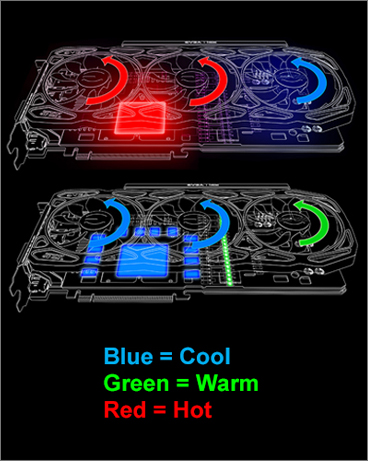 iCX Technology uses Asynchronous fans to only cool the graphics card as needed. These fans spin at different rates, ensuring the correct areas of the card is cooled and reduces noise in the process.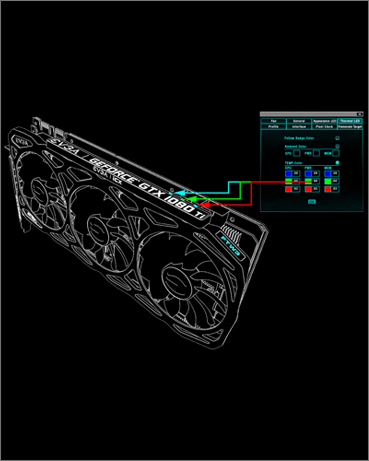 iCX Technology puts your graphics card temperatures in your line of sight. With configurable RGB lighting through Precision XOC, you'll know the temperature range of your GPU, Power/PWM areas, and VRAM.
FULL CONTROL WITH EVGA PRECISION XOC
Precision XOC was born to interact with iCX Technology.
By using the iCX sensor information, Precision XOC gives you an unprecedented ability to control fans, monitor temperatures, and adjust the G/P/M LED based on knowledge – not guesswork.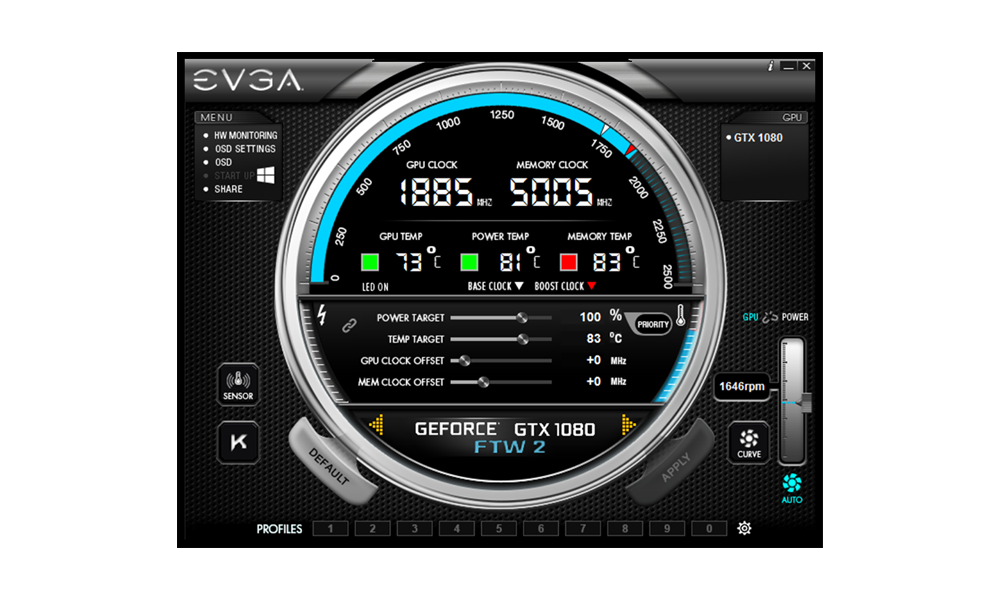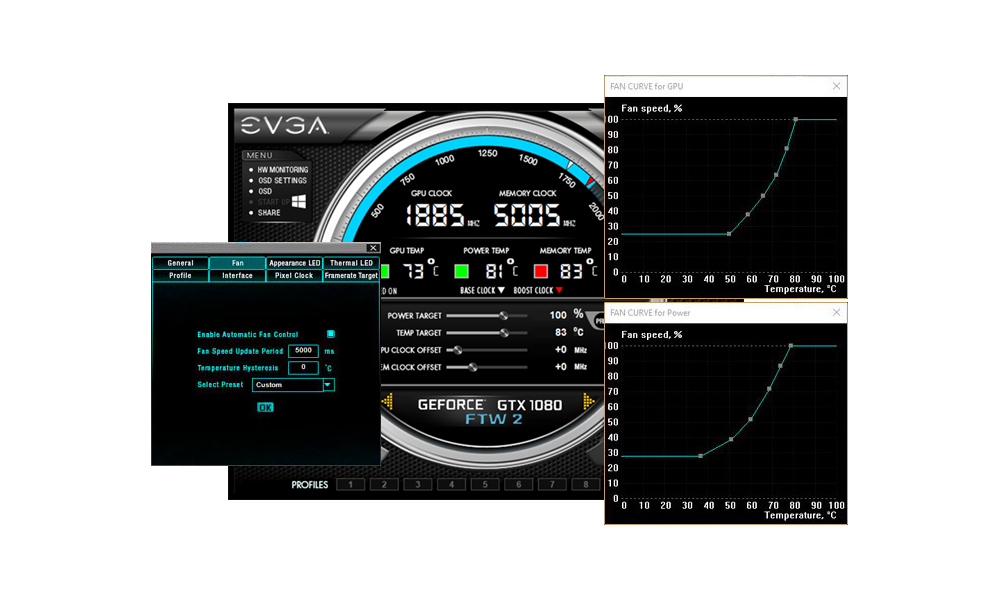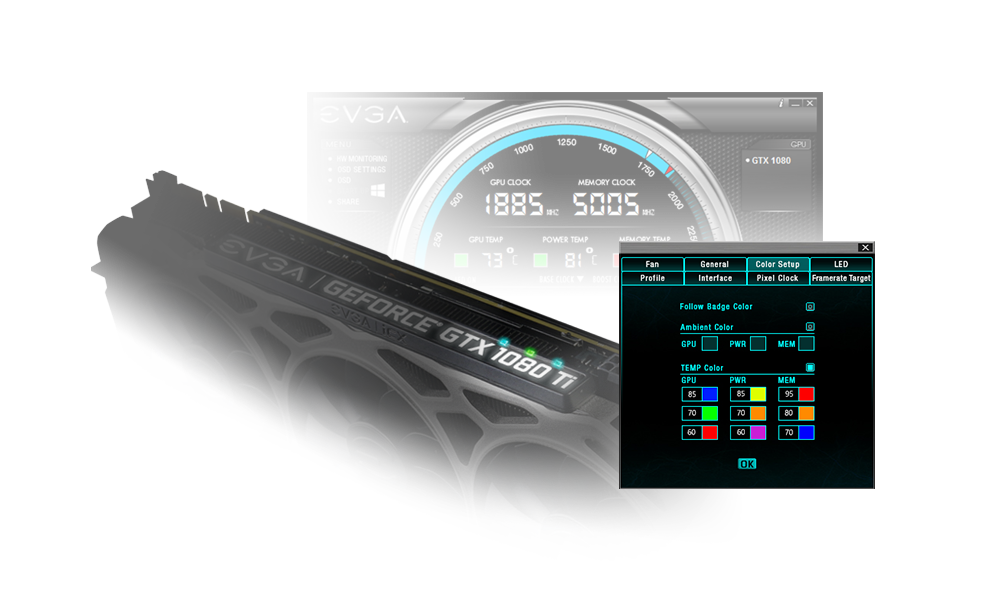 SYNC YOUR EVGA GRAPHICS CARD WITH OTHER EVGA RGB LED DEVICES*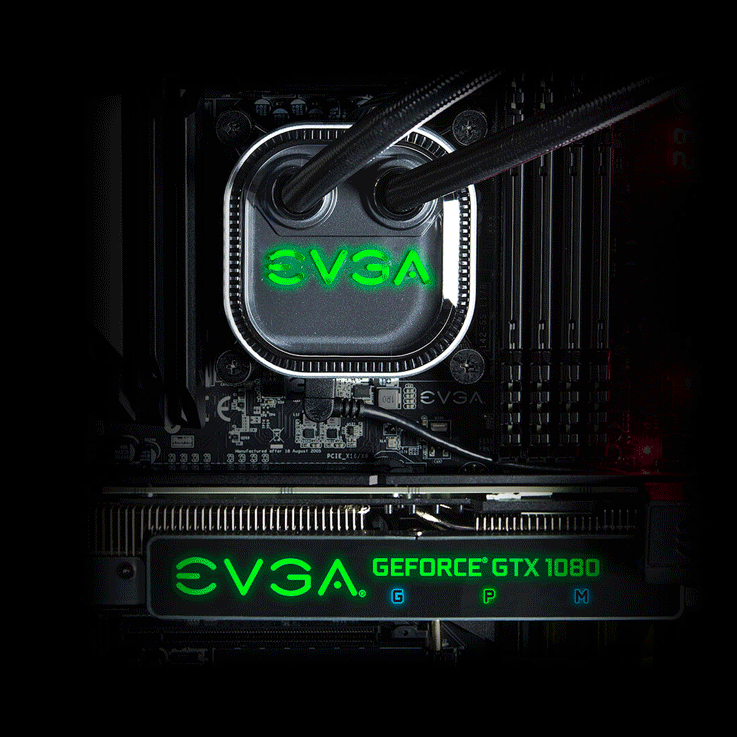 EVGA Precision XOC will allow you to personalize your system by synching your RGB LED graphics card with other EVGA devices, such as the EVGA CLC All-In-One coolers.
If you'd rather keep your LEDs different colors, well that's cool too. With EVGA RGB LED devices and software, the choice will be yours!
* Coming Soon!
PRODUCTS
Learn more about EVGA's graphics cards here.