Rate Our Service
EVGA would like to congratulate all of our Customer Feedback Weekly Winners.
Please contact iwon@evga.com if you are a winner.
Contest Rules:
At the end of the contest period, EVGA will select entries at random to be awarded a prize selected by EVGA. Only one entry per person will be counted when selecting winners. Winners will be posted on this site - it is the Winner's responsibility to contact EVGA by emailing iwon@EVGA.com and they MUST do so within 15 days of their win being posted to this site. Incorrect or incomplete entries will be invalid. Winners are determined by a random selection. One prize will be awarded per person. Entries will not carry over from one contest to the next. Entrants must be legal residents of the US or Canada. Employees, officers, and directors of EVGA, their immediate family members and/or persons living in the same household, are not eligible. Entrants must be 18 years of age or older. Void where prohibited. All federal, provincial, state, and local laws and regulations apply.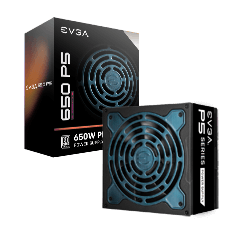 Winners in year: 2023 2022 2021 2020 2019 2018 2017 2016 2015 2014 2013 2012 2011 2010 2009 2008
For Year 2011
Week #52
Winner: FRossi
Week #51
Winner: malikguy
Week #50
Winner: Orannis117
Week #49
Winner: Supernaut
Week #48
Winner: Matt_B
Week #47
Winner: glocky_0151
Week #46
Winner: paulstal
Week #45
Winner: Parlanchin_X
Week #44
Winner: kman1976
Week #42
Winner: jbrlll
Week #41
Winner: TEAM BIGDOG
Week #40
Winner: C.O.Jones
Week #38
Winner: Ogami
Week #37
Winner: supermech
Week #36
Winner: justindrew
Week #35
Winner: rsnetto
Week #34
Winner: ToSlow
Week #33
Winner: cgallop
Week #32
Winner: Tracee
Week #31
Winner: pvucetin
Week #30
Winner: alitheone
Week #29
Winner: richor39
Week #28
Winner: mwhitman100
Week #27
Winner: blairnorman
Week #26
Winner: jeeich
Week #25
Winner: Foxhunter
Week #24
Winner: Computer101
Week #23
Winner: DaveSharpNV
Week #22
Winner: badkarmaksy
Week #21
Winner: imix25
Week #20
Winner: SeanMP
Week #19
Winner: jowen92
Week #18
Winner: mac_angel
Week #17
Winner: khark
Week #16
Winner: The_Afghan
Week #15
Winner: marqy
Week #13
Winner: jevga9
Week #12
Winner: JRWagner
Week #11
Winner: crrink
Week #10
Winner: Difolo
Week #9
Winner: reobravo
Week #8
Winner: carrmcc
Week #7
Winner: drmjw1
Week #6
Winner: flashmofo
Week #5
Winner: Quelc
Week #3
Winner: italiamia
Week #1
Winner: Jde11628
Thanks again for all your support!