Rate Our Service
EVGA would like to congratulate all of our Customer Feedback Weekly Winners.
Please contact iwon@evga.com if you are a winner.
Contest Rules:
At the end of the contest period, EVGA will select entries at random to be awarded a prize selected by EVGA. Only one entry per person will be counted when selecting winners. Winners will be posted on this site - it is the Winner's responsibility to contact EVGA by emailing iwon@EVGA.com and they MUST do so within 15 days of their win being posted to this site. Incorrect or incomplete entries will be invalid. Winners are determined by a random selection. One prize will be awarded per person. Entries will not carry over from one contest to the next. Entrants must be legal residents of the US or Canada. Employees, officers, and directors of EVGA, their immediate family members and/or persons living in the same household, are not eligible. Entrants must be 18 years of age or older. Void where prohibited. All federal, provincial, state, and local laws and regulations apply.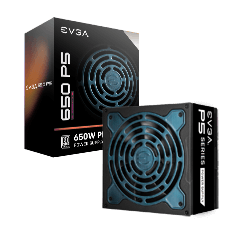 Winners in year: 2023 2022 2021 2020 2019 2018 2017 2016 2015 2014 2013 2012 2011 2010 2009 2008
For Year 2015
Week #52
Winner: Benboy1982
Week #50
Winner: RobbyPentakill
Week #49
Winner: lgerlitz
Week #48
Winner: rap1d
Week #47
Winner: steve_00_
Week #46
Winner: tboz221
Week #45
Winner: silvermatt
Week #44
Winner: apilipczuk
Week #43
Winner: Admiral_Ackbar6
Week #42
Winner: a.marzolla
Week #41
Winner: Richiks
Week #40
Winner: AtiraNelePai
Week #39
Winner: Etny2k
Week #38
Winner: joec88
Week #37
Winner: Stunted
Week #36
Winner: Rikjm
Week #35
Winner: JMPuente
Week #34
Winner: BossAlin
Week #33
Winner: Rikkko
Week #32
Winner: srinivasrengarajan
Week #31
Winner: zarkman
Week #30
Winner: nesteranko
Week #29
Winner: byouree
Week #28
Winner: Goatfarmer03
Week #27
Winner: SethB
Week #26
Winner: horvalm
Week #25
Winner: Preco
Week #24
Winner: nexdeus88
Week #22
Winner: feuerbotter
Week #21
Winner: The_Sherf
Week #20
Winner: jhborden78
Week #19
Winner: niku1412
Week #18
Winner: xaramis
Week #17
Winner: moonsville3
Week #16
Winner: area51tazz
Week #15
Winner: FateZero815
Week #14
Winner: Gaetano97
Week #13
Winner: Darkratos10
Week #12
Winner: osumaes
Week #11
Winner: Nocebo
Week #10
Winner: dspecgsx
Week #9
Winner: x_liferuiner
Week #8
Winner: atsele
Week #7
Winner: supershiye
Week #6
Winner: al2jzge
Week #5
Winner: daryoushnosraty
Week #4
Winner: antiyou2u
Week #3
Winner: nukfror
Week #2
Winner: grimreaper2121
Week #1
Winner: dkbuchner
Thanks again for all your support!