Rate Our Service
EVGA would like to congratulate all of our Customer Feedback Weekly Winners.
Please contact iwon@evga.com if you are a winner.
Contest Rules:
At the end of the contest period, EVGA will select entries at random to be awarded a prize selected by EVGA. Only one entry per person will be counted when selecting winners. Winners will be posted on this site - it is the Winner's responsibility to contact EVGA by emailing iwon@EVGA.com and they MUST do so within 15 days of their win being posted to this site. Incorrect or incomplete entries will be invalid. Winners are determined by a random selection. One prize will be awarded per person. Entries will not carry over from one contest to the next. Entrants must be legal residents of the US or Canada. Employees, officers, and directors of EVGA, their immediate family members and/or persons living in the same household, are not eligible. Entrants must be 18 years of age or older. Void where prohibited. All federal, provincial, state, and local laws and regulations apply.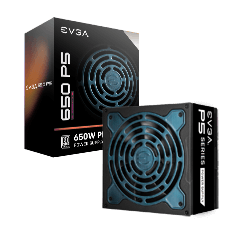 Winners in year: 2023 2022 2021 2020 2019 2018 2017 2016 2015 2014 2013 2012 2011 2010 2009 2008
For Year 2010
Week #52
Winner: newcelica
Week #51
Winner: Zerokills479
Week #50
Winner: pppppqqqqq11111
Week #48
Winner: smaxwell2
Week #47
Winner: leandroaleao
Week #46
Winner: Sam0005
Week #45
Winner: knotsonice
Week #44
Winner: LowkonXC
Week #43
Winner: matt768
Week #42
Winner: icarusbc
Week #41
Winner: hebumtn
Week #40
Winner: xebicls
Week #39
Winner: diocesemc
Week #38
Winner: owsleys
Week #37
Winner: RickieT
Week #36
Winner: hdesfca
Week #35
Winner: PcGamerPaul
Week #33
Winner: saber0091
Week #32
Winner: wako944
Week #31
Winner: steeltigerx
Week #29
Winner: jajoh
Week #28
Winner: geomac64
Week #27
Winner: goldminer1849
Week #26
Winner: kodakcontrol
Week #24
Winner: obsolete
Week #23
Winner: cdmagnus
Week #22
Winner: jasonshanklin
Week #21
Winner: Storm1569
Week #20
Winner: danseswithcats
Week #19
Winner: zblackknight789z
Week #18
Winner: hot74rod2003
Week #17
Winner: dcmayer2
Week #16
Winner: mfcat
Week #15
Winner: goofy bill
Week #14
Winner: M1KEO
Week #13
Winner: ViperVenom
Week #12
Winner: sjjss3463
Week #11
Winner: mulefan
Week #10
Winner: ricoracer
Week #9
Winner: rossljensen
Week #8
Winner: csteenbock
Week #7
Winner: shaunep
Week #6
Winner: Dacoo
Week #5
Winner: eKoDaniel
Week #4
Winner: aboles
Week #3
Winner: scottand
Week #2
Winner: misan23
Week #1
Winner: Bailycaius
Thanks again for all your support!