Rate Our Service
We'd like to hear from you! If you've had a pleasant experience from our Customer Service team, we'd like to hear about it, along with any comments or suggestions you feel could improve our service, as we are always looking for ways to enhance and expand our Customer Service procedures.
Contest Rules:
At the end of the contest period, EVGA will select entries at random to be awarded a prize selected by EVGA. Only one entry per person will be counted when selecting winners. Winners will be posted on this site - it is the Winner's responsibility to contact EVGA by emailing iwon@EVGA.com and they MUST do so within 15 days of their win being posted to this site. Incorrect or incomplete entries will be invalid. Winners are determined by a random selection. One prize will be awarded per person. Entries will not carry over from one contest to the next. Entrants must be legal residents of the US or Canada. Employees, officers, and directors of EVGA, their immediate family members and/or persons living in the same household, are not eligible. Entrants must be 18 years of age or older. Void where prohibited. All federal, provincial, state, and local laws and regulations apply.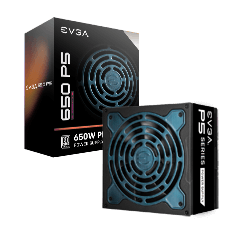 Good Luck!
---
We thank you for taking the time to fill out this form.

* Required fields.