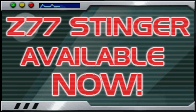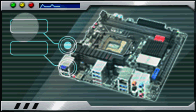 EVGA Z77 and EVGA Z75 Motherboards
Welcome to the future. The EVGA Z77 and Z75 motherboards offer the perfect combination of performance and features, delivering a solution that is designed for the next generation of high performance computing.

Z75


EVGA Z77 FTW Awards










Article viewed: 131037 times since 9/10/2012
© EVGA Corporation. © NVIDIA Corporation.