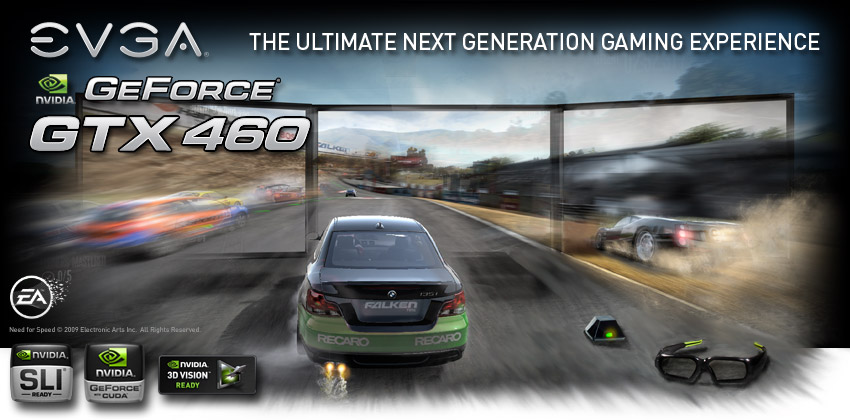 Next Generation Gaming has Arrived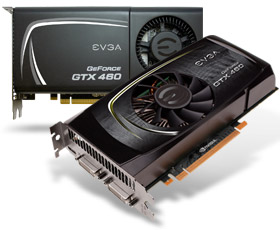 Built from the ground up for DirectX 11, the EVGA GeForce GTX 460 delivers the ultimate next generation gaming experience. With up to 4x the DirectX tessellation performance of the competition*, the EVGA GeForce GTX 460 packs incredible detail and blazing fast frames into your games – without blowing your budget.
In addition, the EVGA GeForce GTX 460 supports NVIDIA 3D Vision, Surround Gaming, PhysX and CUDA technologies making this card the ultimate value for the gaming enthusiast. And with award winning support, utilities and community, you can't go wrong with the GTX 460 from EVGA.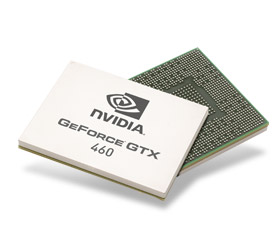 336 CUDA Cores
1024MB and 768MB models
DirectX 11 Support Done Right
NVIDIA 3D Vision Surround
NVIDIA PhysX Technology
NVIDIA CUDA Technology
Award Winning EVGA Support/Utilities/Community
Features
Fast DX11 Tessellation
Play the toughest DX11 Games with incredibly detailed characters and terrain. All at playable frame rates1. DX11 Games available now include: Metro 2033, Battlefield: Bad Company 2, S.T.A.L.K.E.R: Call of Pripyat, Battleforge, DiRT 2
Amazing Price/Performance
Experience unbelievable performance for today's hottest game titles – at the price point you demand.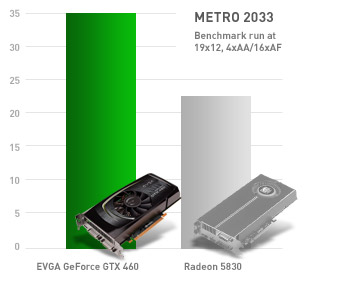 Get more from your games
Turn your games into truly immersive 3D worlds with NVIDIA 3D Vision. And with NVIDIA PhysX, game environments become more dynamic, interactive and explosive.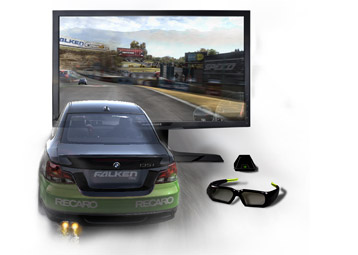 Looking for the ultimate gaming experience? With GeForce GTX 400 series cards you're covered. Combine up to three HD displays in jaw-drapping stereoscopic 3D for the most immersive gaming around, and with DirectX 11 tessellation support that is done right, pointy character heads are a thing of the past.

---
---
---
---
---
---

© EVGA Corporation. All other trademarks are the property of their respective owners.
*GeForce GTX 460 has 4 times faster FPS versus Radeon HD 5830 in Microsoft DirectX 11 SDK subd11 tessellation test with maximum tessellation level set.
[1] Games playable at 1920x1200 resolution and 30 frames per second or higher.
Need for Speed SHIFT © 2009 Electronic Arts Inc. All Rights Reserved. Stone Giant © Bitsquid 2010 © 2010 NVIDIA Corporation. NVIDIA, the NVIDIA logo, GeForce and "The Way It's Meant to be Played" logo are registered trademarks and/or trademarks of NVIDIA Corporation in the United States and other countries. All Rights Reserved.
Article viewed: 343579 times since 7/11/2010