Get to the Redline!
EVGA proves why it is #1 by providing the tools that enthusiasts demand. With the EVGA OC Scanner you can now take your graphics card to the limit! With built-in artifact scanning, benchmark functionality, log functionality and more, the EVGA OC Scanner combined with EVGA Precision make the perfect combo for any enthusiast.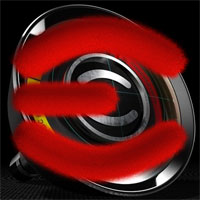 View Interface
Features:
CPU Burn In Module
NV-Z GPU Info Module
Built-in stress tester to find and report artifacts
Benchmark function to quickly test your performance
GPU vitals show clock speeds and temperatures
GPU protection feature allows automatic shutoff at a set temperature
Customizable screen resolutions
Customizable background image, fur color texture and OSI color
Built-in log functionality
SLI support
System Requirements:
Windows XP, Windows Vista or Windows 7 (Any Versions)
Registered EVGA Graphics Card
Note: This article is obsolete. Please update your links to the OC Scanner X page.
Version History:
EVGA OC Scanner v1.8.2 - Released 12/5/2011
Added support for GeForce GTX 560 Ti 448 Cores
Updated NV-Z to 0.2.3
EVGA OC Scanner v1.8.1 - Released 11/28/2011
Increased tessellation factor in the "Tessy" test when heavy mode is checked (setting box).
Removed 100ms and 200ms polling periods for artifact scanning (small polling periods lead to low GPU load). Only 500ms and 1000ms are available.
Bugfix: GPU data was not properly updated in fulllscreen mode for GeForce cards. Now GPU data is updated in its own system thread.
EVGA OC Scanner v1.8.0 - Released 11/23/2011
New 3D test using OpenGL Tessellation with FXAA antialiasing option
Main skin can be changed. The skin is a simple image file (*.jpg, *.bmp, recommended size: 400x480 pixels).
EVGA OC Scanner v1.7.4 - Released 10/3/2011
Added a quick scan option to scan only half the pixels.
Default artifact scanner polling period set to 1000ms
Bugfix: GPU load still enabled at startup even if user disabled it in a previous run.
Default state of GPU load limiter: Disabled.
EVGA OC Scanner v1.7.3 - Released 8/18/2011
Maintenance release.
New skin.
GPU Voltage (VDDC) back in GPU monitoring zone
Updated with NV-Z 0.2.2
Updated ZoomGPU 1.15.30 (including NVAPI R275)
EVGA OC Scanner v1.7.2 - Released 8/8/2011
Maintenance release.
Added support for custom DPI settings
EVGA OC Scanner v1.7.1 - Released 7/1/2011
Updated NV-Z 0.2.0: added texture fillrate and pixel fillrate info (for GTX 400 and GTX 500 series).
EVGA OC Scanner v1.7.0 - Released 6/14/2011
Added support for GeForce 405, GT 520, GT 530, GT 545 and GTX 560.
Added new auxiliary module: NV-Z.
Added new auxiliary module: multithreaded CPU burner.
The position of OC Scanner main interface is saved and used for the next launch.
Improved the readability of On Screen Information.
Added GPU load in the GPU monitoring module.
Added a warm up phase at the beginning of the benchmark.
Changes in the main interface (skin).
The GPU load limiter is enabled by default for high end GTX 500 only (GTX 590, 580 and 570).
Default value for artifact scanning period set to 500ms.
Internal 3D lib updated, refactorized. Ready for future modules.
EVGA OC Scanner v1.6.1 - Released 3/24/2011
Adds support for GTX 550 Ti and GTX 590.
EVGA OC Scanner v1.6.0 - Released 1/28/2011
Added support of EVGA GeForce GTX 560 Ti.
Interface reorganization - many options are now localized in the settings dialog box.
Added audio alarm feature.
Added the option to stop the stress test when a number of artifacts reaches a set threshold.
Added the option to stop the stress test when the elapsed time reaches a max duration.
EVGA OC Scanner v1.5.0 - Released 12/07/2010
Added support of EVGA GeForce GTX 570.
Added GPU load limiter (for GeForce GTX 500 series).
Added GPU core clock, memory clock and GPU load sensor reading in the OSI (On-Screen Information).
Added TDP in the GPU monitoring zone.
Unlock power draw checkbox renamed in Heavy mode.
Slight changes in the main GUI.
EVGA OC Scanner v1.4.1 - Released 9/29/2010
Added new screen resolutions as well as customized width and height.
OSI anti-artifact filter is disabled when artifact scanner is disabled (gain in FPS).
FAQ:
Q: Why does the EVGA OC Scanner stop scanning at 2 hours? Is there any way to increase this?
A: For safety reasons, EVGA limits the OC Scanner to a 2 hour burn-in. There is no way to increase this.
Q: Why does my card detect artifacts on stock settings?
A: Check to make sure that you have all "overlay" programs disabled, this includes applications such as Fraps or EVGA Precision (with OSD). EVGA OC Scanner can detect these as artifacts.
Q: Why does EVGA OC Scanner detect artifacts when I move the stress test window around?
A: On some occasions, the EVGA OC Scanner can detect a new window position as an artifact. If this happens, simply press the "reset all" button.
Q: How do I make full use of my SLI setup?
A: SLI support is available in NVIDIA driver version 256 and later.
Q: Does EVGA recommend using the "Unlock power draw" button?
A: For general artifact scanning, this button does not need to be used, nor is it recommended. General artifact scanning can be accomplished with the default settings.
Q: Why is the "Enable alarm" button disabled on my system?
A: This feature is only available in Windows XP and Windows Vista. When this feature is enabled, it will allow the PC speaker to beep if there are any artifacts found.
Q: Why are my PCB, Mem and VRM temperatures listed as N/A?
A: This is only listed on select graphics cards that have the ability to monitor these temperatures.
Q: I have an EVGA product. Why can't I download this utility?
A: Double check your "My Products" page to see if the part number is correctly registered. If you have any questions, contact customer service.