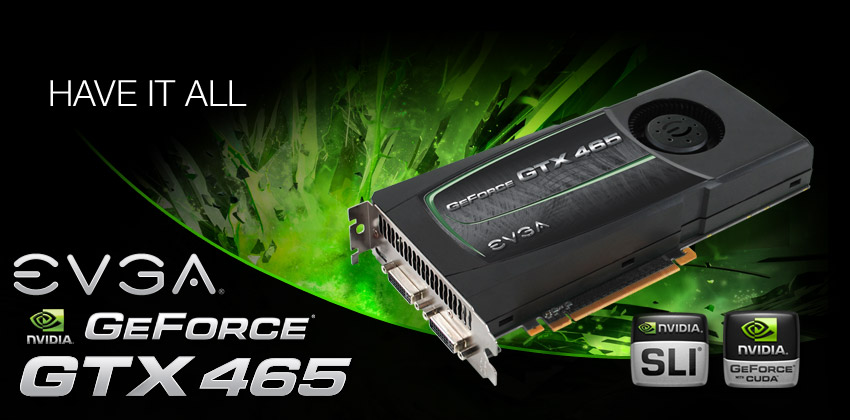 Adrenaline Shot
Next-generation performance is now more affordable than ever. The EVGA GTX 465 gives your games an adrenaline shot with screaming-fast performance and futuristic, visually stunning graphics. Experience heart-pounding cinematic visuals on your favorite games with the combined power of DirectX 11, CUDA, and NVIDIA PhysX technologies. With the EVGA GTX 465, you can have it all.

Looking for the ultimate gaming experience? Combine three HD displays in jaw-dropping stereoscopic 3D for the most immersive gaming around, and with full DirectX 11 tessellation support means pointy character heads are a thing of the past. In fact, we can't even fit all the next generation features on this card here, check out our dedicated page.
See the difference with GeForce and DX 11!
---
---
Available for distribution
---

© NVIDIA Corporation. All other trademarks are the property of their respective owners.
Article viewed: 95084 times since 5/31/2010