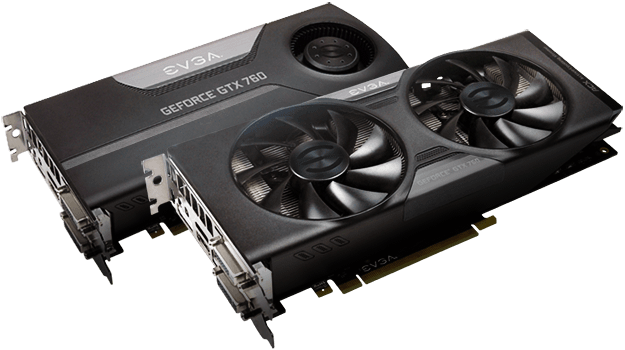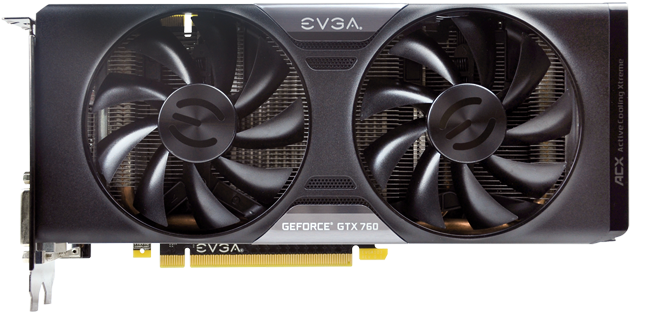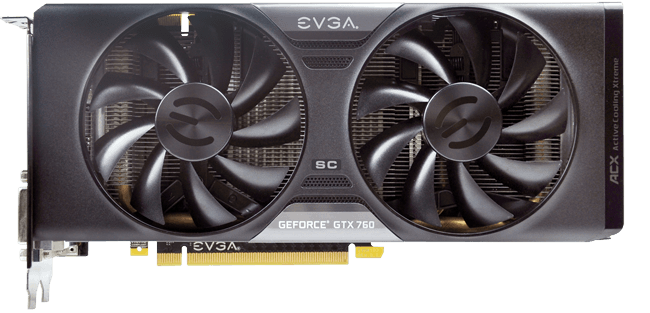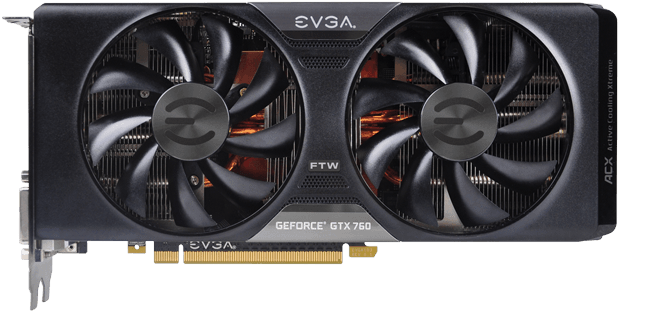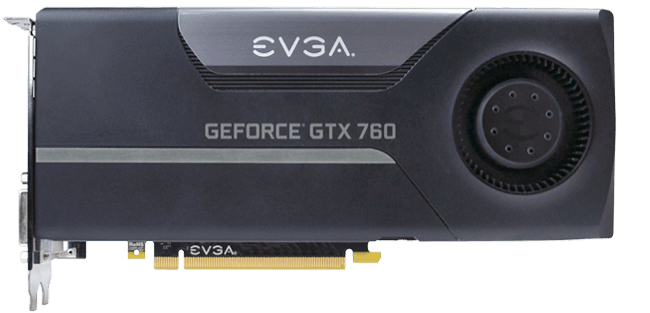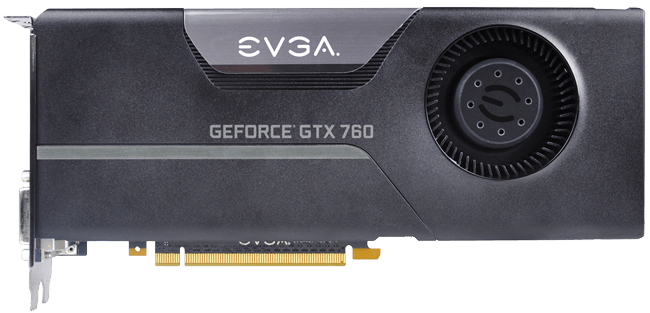 * GTX 760 does not contain a baseplate.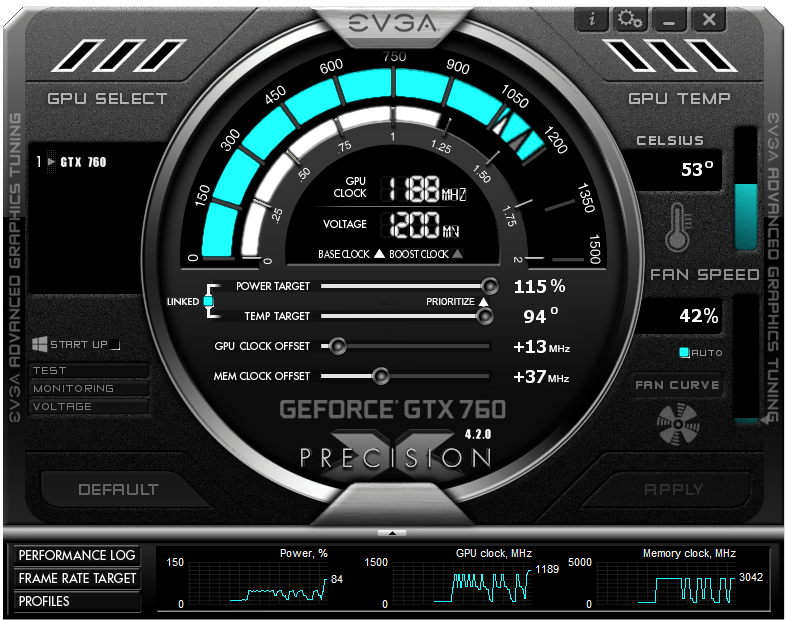 The New Weapon of Choice
The EVGA GeForce GTX 760 is the new weapon of choice for gamers – a powerful graphics card that gives you the fast, smooth, quiet gaming you're looking for in all your favorite titles.
EVGA is also extending the award winning ACX Cooling to the EVGA GeForce GTX 760 line. With a 40% increase in heatsink volume, the EVGA ACX is more efficient at dissipating heat, allowing for 15% lower GPU temperatures.
Even the fan blades are of the highest quality; with a 700% increase in strength, and 25% lower weight when compared to competitors. This makes the fans 20% more efficient by requiring lower power levels. EVGA is also using double ball bearing fans which offer a 12 year lifespan, 4X longer when compared to competitors!
Learning Center
Products featuring ACX Cooling
02G-P4-2763-KR
GTX 760 w/ ACX Cooling
02G-P4-2765-KR
GTX 760 Superclocked w/ ACX Cooling
04G-P4-3768-KR
GTX 760 4GB FTW w/ ACX Cooling
Products featuring Blower Cooling
04G-P4-2766-KR
GTX 760 4GB
02G-P4-2762-KR
GTX 760 Superclocked

Article viewed: 281526 times since 6/25/2013 6:00:00 AM