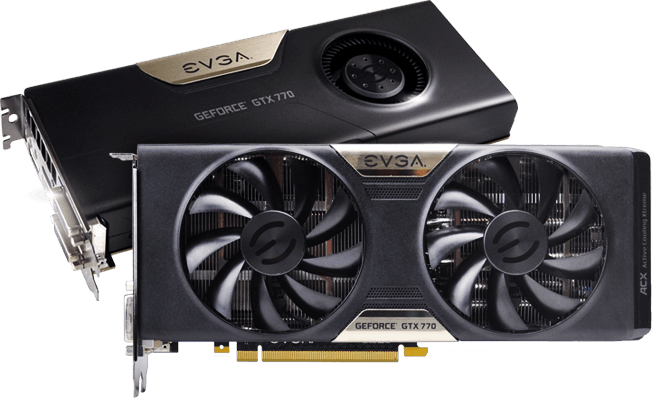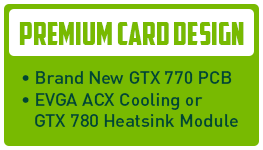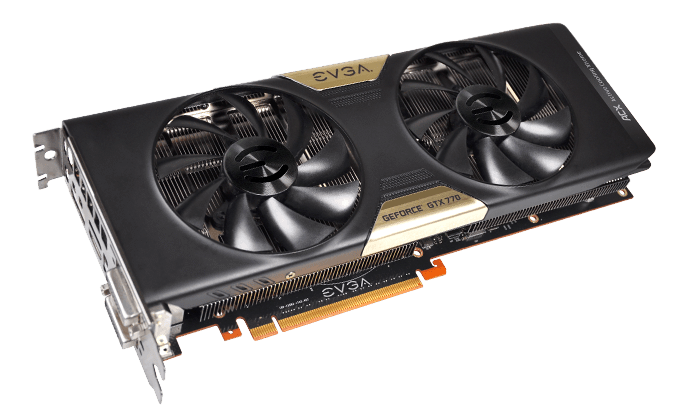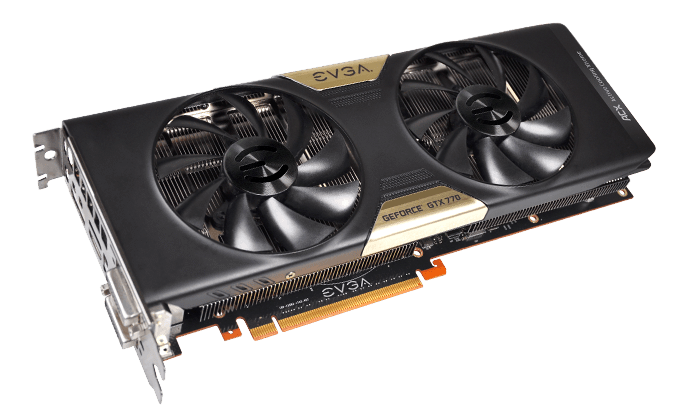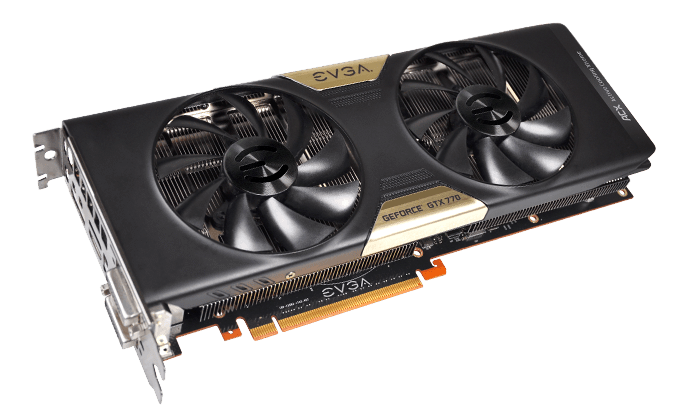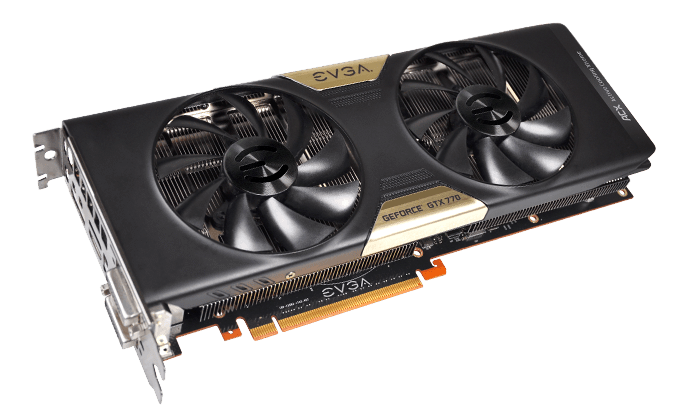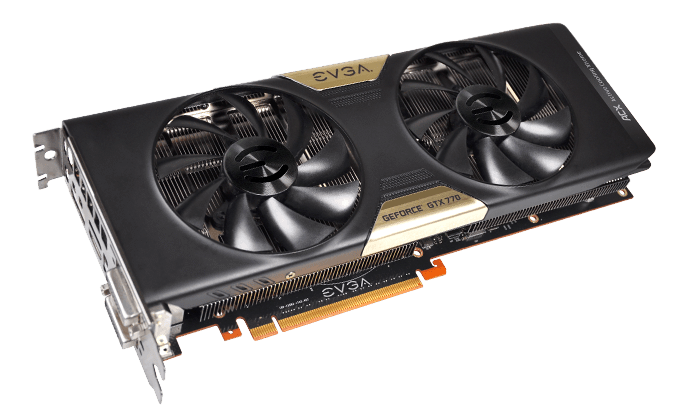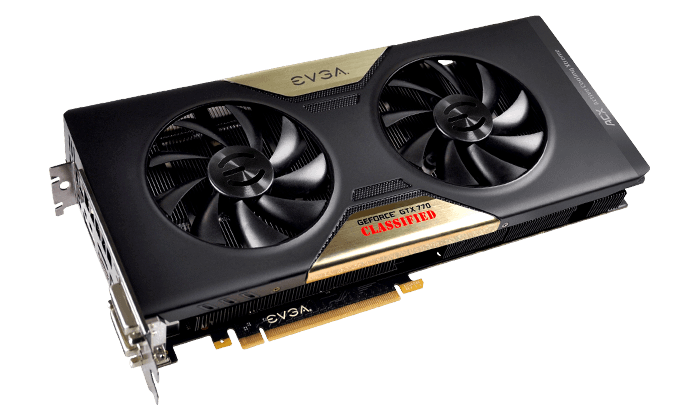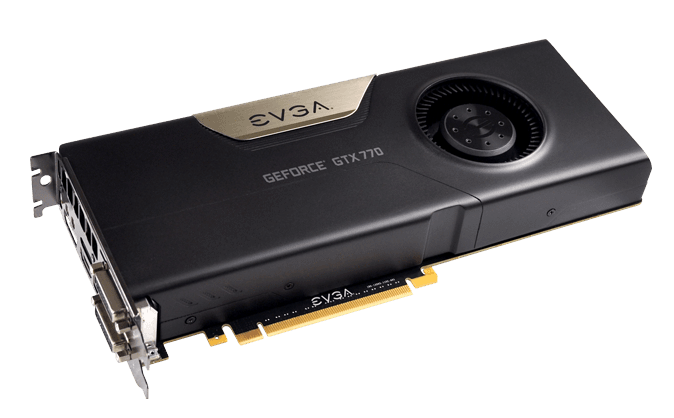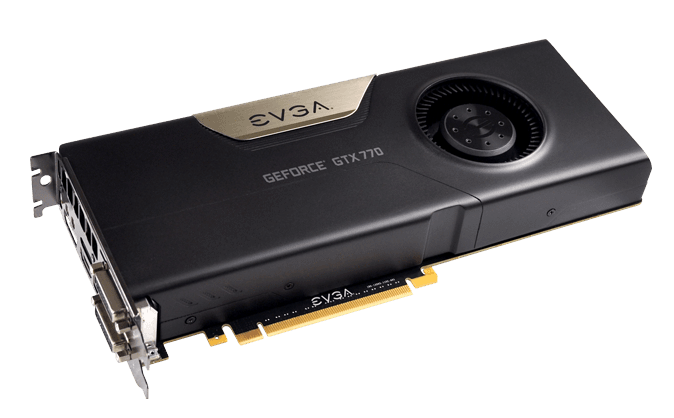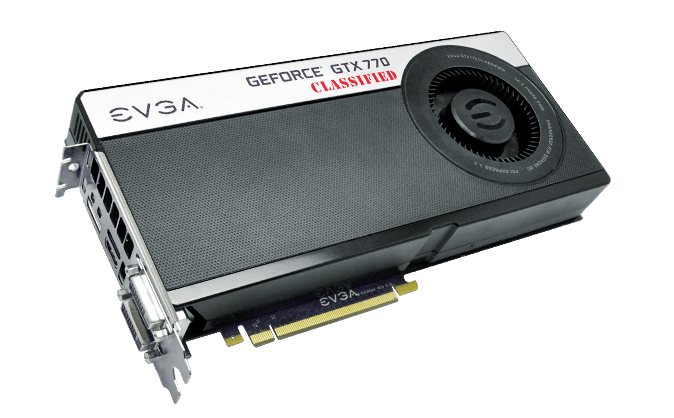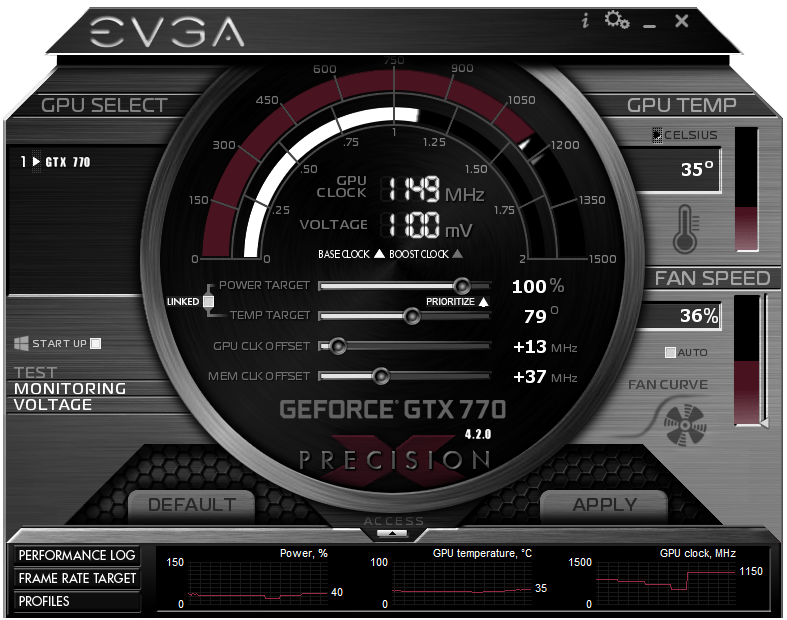 Fast. Really Fast.
Fast just got faster with the next-generation EVGA GeForce GTX 770, a high-performance graphics card designed from the ground up to deliver high-speed, super-smooth gaming.
EVGA is also introducing a brand new cooling design; the redefining EVGA ACX Cooler. With a 40% increase in heatsink volume, the EVGA ACX is more efficient at dissipating heat, allowing for 15% lower GPU temperatures. A reinforcement baseplate maintains a straight PCB, and helps lower mosfet temperatures by 7% and memory by 15%.
Even the fan blades are of the highest quality; with a 700% increase in strength, and 25% lower weight when compared to competitors. This makes the fans 20% more efficient by requiring lower power levels. EVGA is also using double ball bearing fans which offer a 12 year lifespan, 4X longer when compared to competitors!
Learning Center
Products featuring ACX Cooling
02G-P4-2773-KR
GTX 770 w/ ACX Cooler
02G-P4-2774-KR
GTX 770 Superclocked w/ ACX Cooler
02G-P4-3772-KR
GTX 770 FTW w/ ACX Cooler
04G-P4-3775-KR
GTX 770 4GB w/ ACX Cooler
04G-P4-3776-KR
GTX 770 FTW 4GB w/ ACX Cooler
04G-P4-3778-KR
GTX 770 Classified 4GB w/ ACX Cooler
Products featuring Blower Cooling
02G-P4-2770-KR
GTX 770 w/ EVGA Cooler
02G-P4-2771-KR
GTX 770 Superclocked w/ EVGA Cooler
04G-P4-3777-KR
GTX 770 4GB Classified w/ EVGA Cooler

Article viewed: 183012 times since 5/30/2013 6:00:09 AM