Sleeved Cables
12AWG Power Cord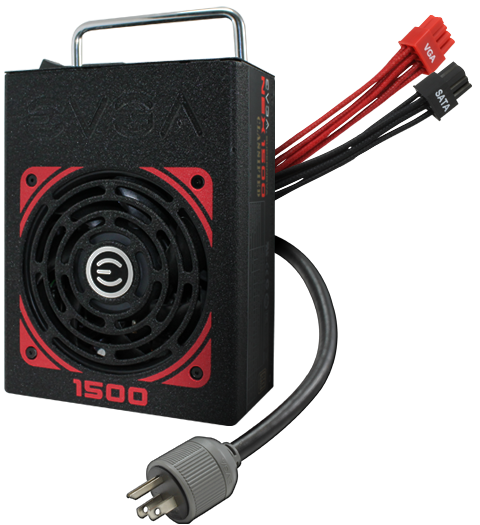 ULTIMATE POWER UNLEASHED
The EVGA® SuperNOVA NEX1500 Classified – No Compromises
The EVGA® NEX1500 Classified power supply is the next revolution in power supply technology. With ground-breaking performance, features, and power delivery the NEX1500 Classified provides the ultimate tool for powering today's biggest and toughest systems.
Academy

EVGA Supernova NEX1500 Classified Academy
Get to the next level with the EVGA NEX1500 Classified power supply. With state-of-the-art power monitoring features, outstanding reliability and performance, and some of the best looks around, clearly the NEX1500 is more than just your everyday power supply.
EVGA OC Mode
Take things to the next level with EVGA OC Mode! When running on a 220VAC or greater input voltage the NEX1500 Classified can Overclock to provide up to 1650W of pure, continuous power! This is the highest wattage provided by any ATX power supply. Period.
Single or Multiple Rails
Switch between single or multiple rails to suit your preference! Choose single rail mode when pursuing extreme overclocking records, or multiple rails for extra stability in day-to-day usage.
Fully Modular
The NEX1500 Classified's fully modular design allows every single cable to be removed from the power supply for ease of installation and removal. You can also leave off unnecessary cables to reduce case clutter and maximize airflow.
Individually Sleeved Cables
The NEX1500 Classified offers unmatched quality and visual design with fully individually sleeved cables. Quality like this is usually reserved for the highest-end custom-modded computers, but the NEX1500 Classified comes with them standard.
EVGA 12AWG Power Cord
The ultimate power supply needs the ultimate power cord. Thick 12AWG cables provide maximum stability and efficiency at any power draw.
NVIDIA SLI Certification
Run four GTX680 graphics cards, or two GTX690s for the ultimate gaming experience. The NEX1500 Classified gives you the power you need to drive these demanding systems and achieve the best overclocks.
Japanese Capacitors
Get the most reliability and greatest performance, thanks to our use of 100% Japanese brand electrolytic capacitors.
Ball Bearing Fan
A high-quality Sanyo Denki dual-ball bearing fan gives the NEX1500 Classified an excellent thermal and acoustic profile, and its high reliability ensures a long PSU lifetime.
Software Monitoring
Exclusive SuperNOVA software allows you to monitor voltage, current drawn on each rail, power used, efficiency, allows you to change the fan profile and even adjust the +12V rail!
Quality Internals
EVGA NEX1500 Classified means quality, a 6 layer modular PCB and 4 layer PCB main board, connected with a direct, low-resistance connection.
Software

EVGA SuperNOVA NEX1500 Classified Software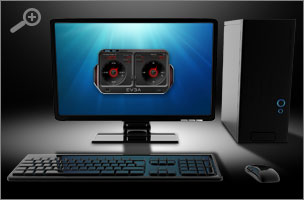 EVGA SuperNOVA
Gain unparalleled control over your power supply with EVGA's exclusive SuperNOVA software. Monitor voltage, current, and power on every rail, monitor overall power consumption and efficiency, even adjust the +12V voltage or fan speed profile to suit your needs, and enable or disable OC Mode or Single/Multiple Rail mode. Learn more and download it here: