Cryostasis Free* with Eligible Cards!
EVGA gives you the chance to experience Cryostasis "The Way It's Meant to Be Played" with any
eligible card
purchased on or after May 1st*! Cryostasis makes full use of GPU-accelerated PhysX features on your GeForce graphics card with impressive environmental effects. Cryostasis: Sleep of Reason puts you at the Arctic Circle, drifting Russian North Pole station "Pole 21". The main character, Alexander Nesterov, is a meteorologist, incidentally caught inside an old nuclear ice-breaker North Wind, frozen in the ice desert for decades.
"Indeed, it feels like a masterful mix of the best elements from Wolfenstein, Doom, and BioShock." - Tom's Hardware (
full article
)

The Titan of steel, once desperately struggling for its life and freedom, capitulated to the dark and ominous power of the eternal Cold. With his bare hands, improvised means and World War I and II era historically accurate bolt-action rifles and machineguns, Nesterov has to fight the spawn of the Cryostasis - the undead former crewmen which under some strange metamorphosis had not only lost their natural looks, but the very right to rest in peace. Nesterov's mission is to investigate the mystery of the ship's captain death - or, as it may well be, a murder, that caused the entire tragedy.
Cryostasis appears to be something more than just a thrilling game. It is a kind of interactive crossbreed of a detective story and a horror novel. But unlike the regular book, the reader (in our case the player) here is able to contribute to the story and even affect its outcome. Due to the character's ability to penetrate the memory and take control over the bodies of the participants of dramatic events (the system of Mental Echo), the player gets not only what every book detective would dream about - the ability to travel to the past and eyewitness the crime scene, but also what every book reader sometimes desires - avoid the predetermined course of actions by a chance to participate in the story and change its end as the player wants!
Requires the latest NVIDIA driver for this demo: EVGA Drivers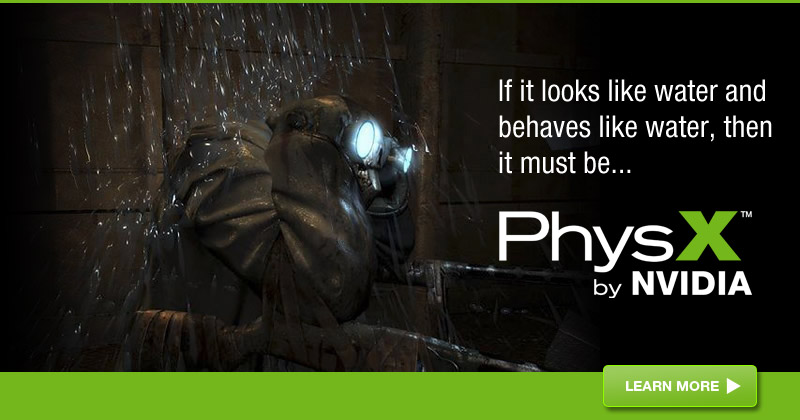 © 2009 NVIDIA Corporation. NVIDIA, the NVIDIA logo, GeForce, and The way it's meant to be played are trademarks and/or registered trademarks of NVIDIA Corporation. © 2009 1C Company. Developed by Action Forms ltd. All other trademarks are the property of their respective owners. Published and distributed by 505 Games under license from 1C Company. Published and distributed in North America by Aspyr Media.
* While supplies last.
Article viewed: 373433 times since 5/11/2009