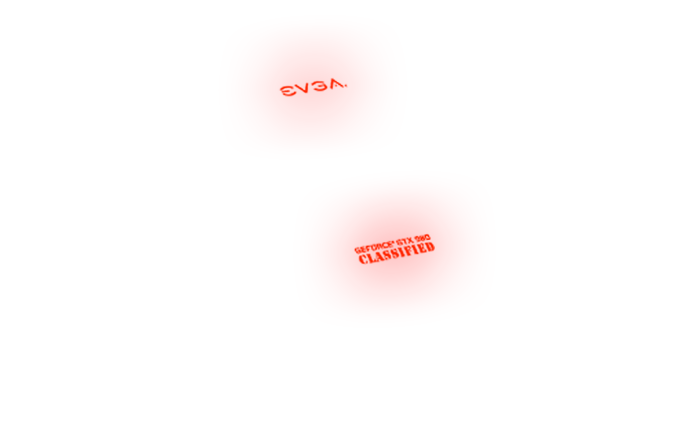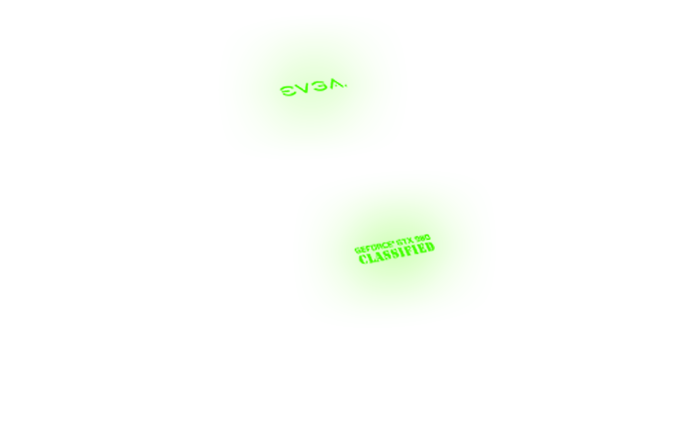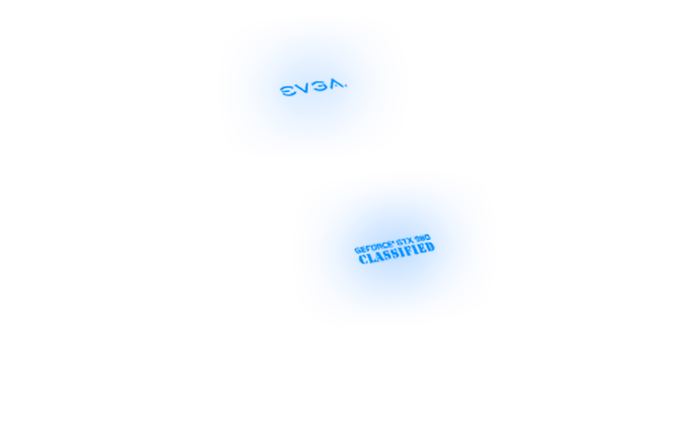 Overclocking Perfection
The EVGA GeForce GTX 980 K|NGP|N graphics card is meticulously designed for the extreme overclocker. With a 14+3 power phase design, this new digitally controlled VRM can deliver up to 600A of current, all delivered through 3 power inputs, 8pin + 8pin + 6pin. ACX 2.0+ keeps the card running cool, and the ability to go single slot, with the included single slot bracket, makes this one of the sleekest graphic cards designed to date.
Vince "K|NGP|N" Lucido is an extreme overclocker who has achieved many 3DMark World Records with EVGA hardware. He contributed to the design of the GTX 980 K|NGP|N Edition graphics card with EVGA, and had this to say:
"The power designs for both the GPU and memory on the EVGA GeForce GTX 980 K|NGP|N graphics card should allow some insane overclocking and some of the highest clockspeeds seen to date. Also, with the new multi-color LED cooler, you can customize the look of the card to fit any system."

Full color control allows you to fine tune the color to your liking using EVGA PrecisionX!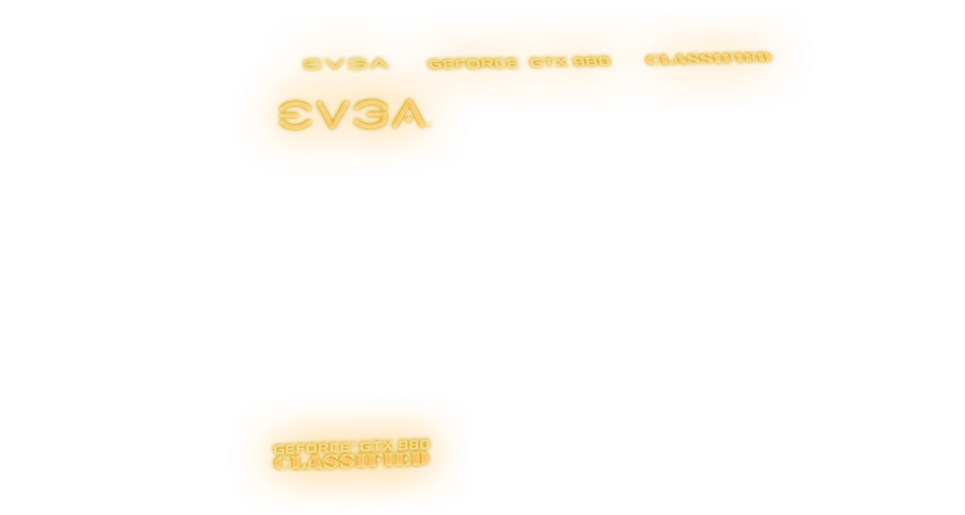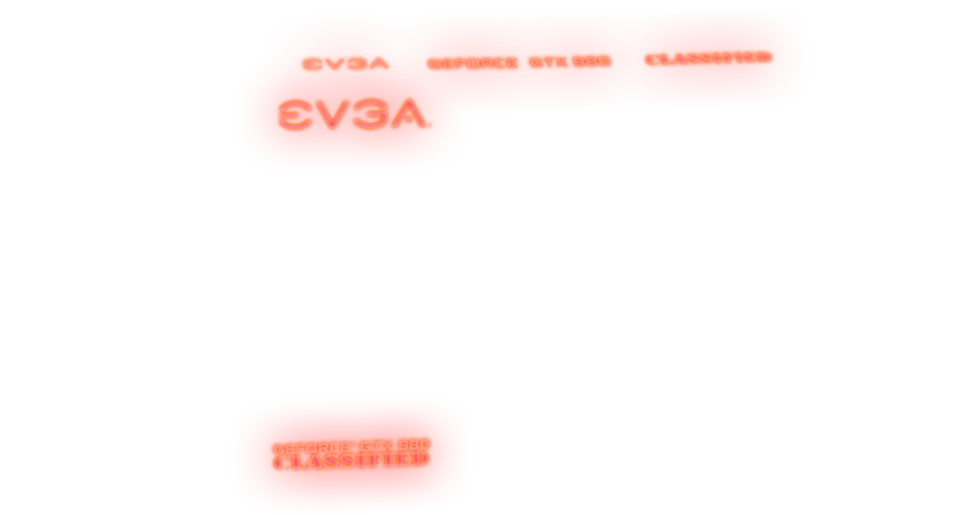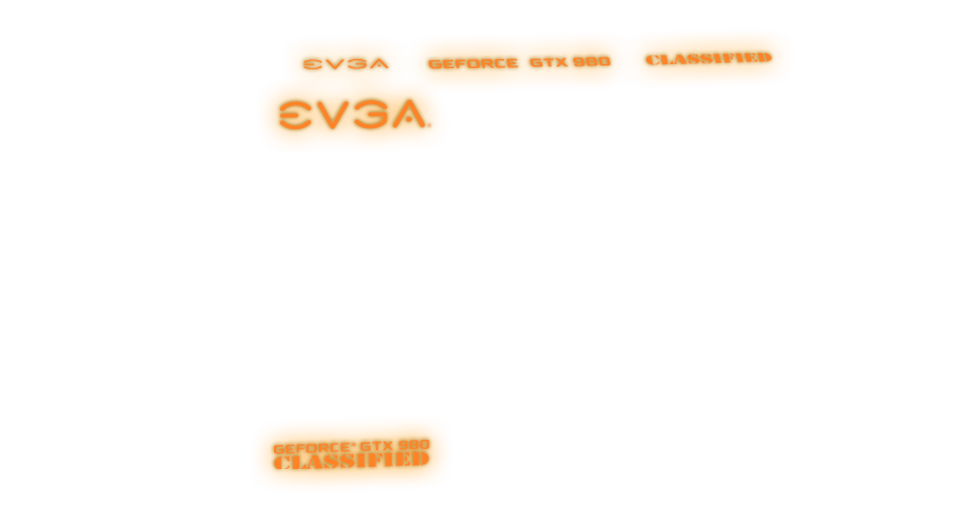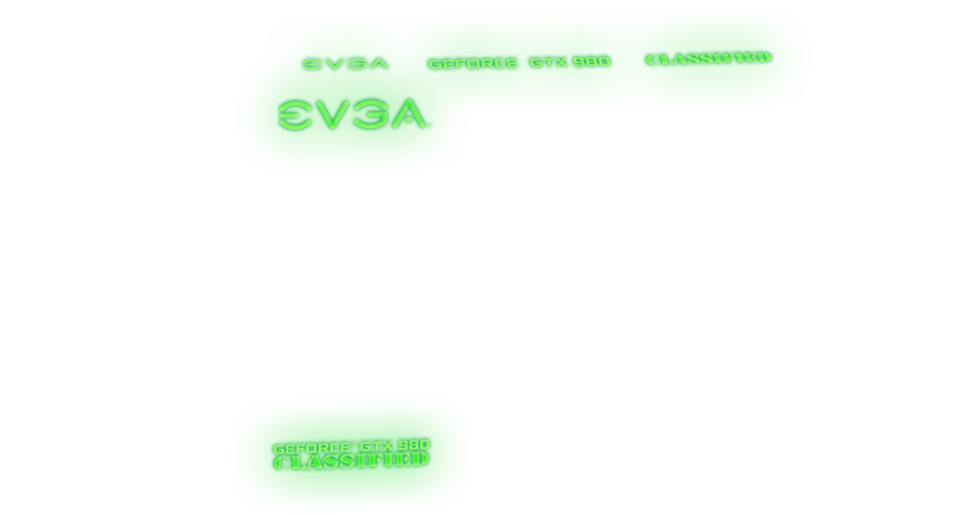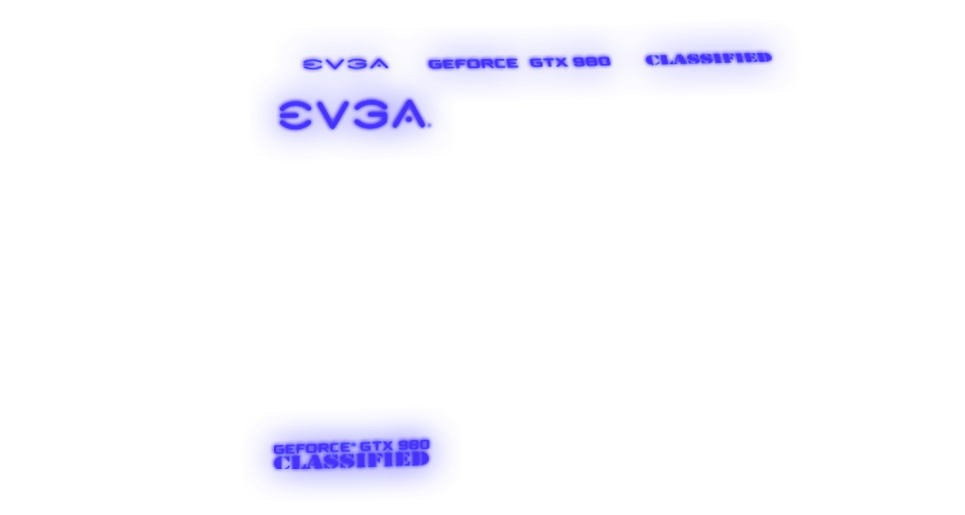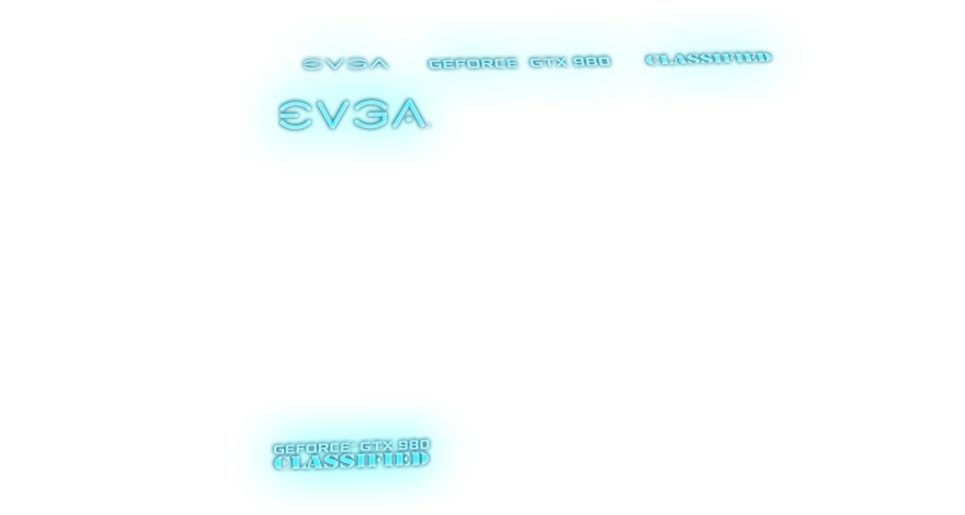 When we say this card offers unbelievable overclocking, we mean it. Vince "K|NGP|N" Lucido was able to take the GeForce GTX 980 GPU to new heights at over 2200MHz GPU clock and 8900MHz memory clock on Liquid Nitrogen Cooling.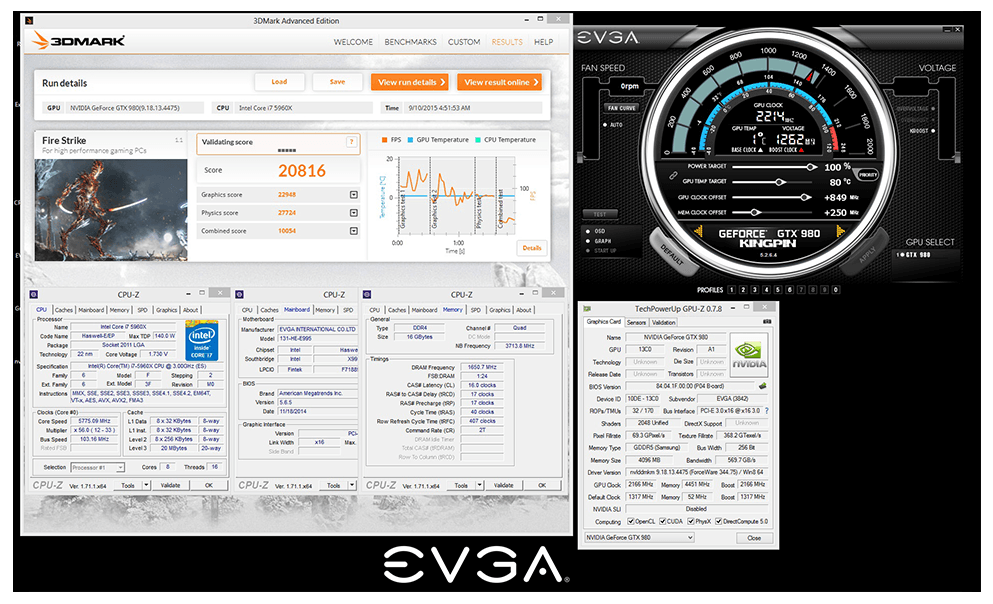 EVGA ACX 2.0+ fans use double ball bearings, which offer 400% longer lifespan than the sleeve bearing fans used by competitors. The oil that is used in Sleeve bearing fans makes them vulnerable and prone to failure after time when the oil dries up. Upgrade to EVGA ACX 2.0+ and your card will go the distance!







Above test conducted with both fans set to the same acoustic level.
EVGA GeForce GTX 980 K|NGP|N ACX 2.0+
04G-P4-5988
EVGA GeForce GTX 980 K|NGP|N ACX 2.0+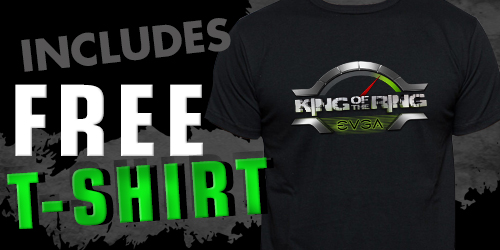 Core
CUDA Cores: 2048
Base Clock: 1304 MHz
Boost Clock: 1418 MHz
Bus: PCIe 3.0
2-way, 3-way, 4-way SLI Ready
Memory
Memory Detail: 4096 MB
Memory Bit Width: 256 Bit
Memory Clock: 7010 MHz
Memory Speed: 0.28 ns
Memory Bandwidth: 224.3 GB/s
Key Features
dB Inverter
EVGA ACX 2.0 Cooling
HDMI 2.0, DisplayPort 1.2 and Dual-link DVI
Memory MOSFET Cooling Plate
Microsoft DirectX 12 (feature level 12_1)
NVIDIA Adaptive Vertical Sync
NVIDIA CUDA Technology with OpenCL support
NVIDIA Dynamic Super Resolution Technology
NVIDIA G-SYNC Ready
NVIDIA GameStream Technology
NVIDIA GameWorks Technology
NVIDIA GPU Boost 2.0
NVIDIA MFAA Technology
NVIDIA SLI Ready
NVIDIA Surround Technology
OpenCL Support
OpenGL 4.4 Support
Optimized Power Target
PCI Express 3.0 x16
Quick Switch Dual BIOS
Straight Heat Pipes

EVGA PrecisionX – Redesigned to harness the power of GPU Boost 2.0, EVGA PrecisionX sets another baseline for what overclocking software should be. Learn more and download it below!
Key Features
GPU and Memory Frequency/Clock Offset
Temperature Target Control
Pixel Clock Overclocking
Robust monitoring allowing ingame, system tray and/or Logitech LCD monitoring
In game screenshot hotkey, supports BMP, PNG and JPG formats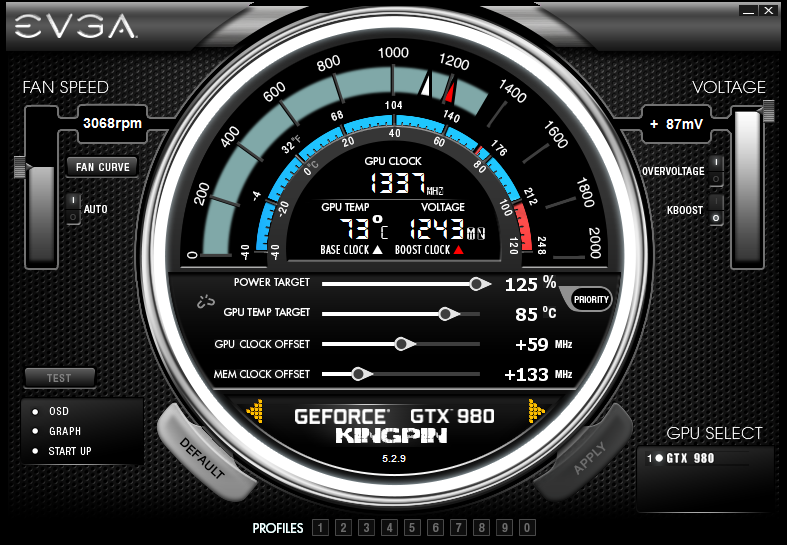 Launch Precision Site
EVGA OC Scanner X – Featuring a brand new look and layout, this popular application has been updated to show all of the GeForce GTX 960 vitals. Learn more and download it here.
Key Features
Built-in stress tester to find and report artifacts
Benchmark function to quickly test your performance
CPU Burn In Module
Built-in log functionality
Launch OC Scanner Site