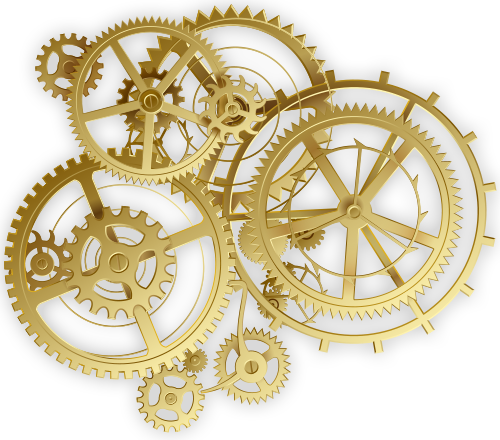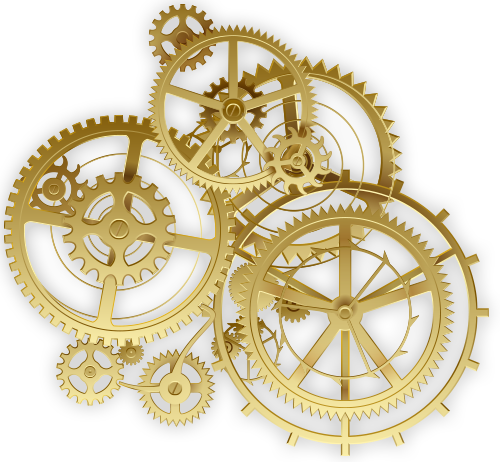 EVGA 18th Anniversary ShadowPlay Event 2017
It is time to jump into the game and show us what you can do. We want to see your best gaming moments! Just use ShadowPlay* to record your video and upload it to YouTube!
Available only with NVIDIA® GeForce Experience™, ShadowPlay captures video as you play—automatically—with minimal impact on performance. It's fast, simple, and free! ShadowPlay "shadows" up to your last 20 minutes of gameplay. Just pulled off an amazing stunt? Hit a hotkey and the video will be saved to disk. Or, use manual mode to record videos for as long as you like.
Then, upload your video* onto your YouTube account, and provide us the link when you enter the contest. We will be looking for the best 16 seconds (or less) clips. Any video longer than 16 seconds will be disqualified.
* You may use any video recording software to enter this event.
Prize List

How To Enter:
Record your footage, and pick the best 16 seconds (or less) of it
Upload your video onto YouTube
Enter your video link into the form below
ShadowPlay Event Sign Up
Video Winners
War77EL

AudieMurphy135

Roach_GRE

jdmh22cb7

Scylo

gamer999

apsese

uber_mike

Jesso2k

AlphaGTX

BlackRaven123

Miradin

jduncan569

Mamsie

Mackey780

PapiSmooth
Terms and Conditions
CONTEST AND OFFICIAL RULES:
The contest begins on July 14, 2017 and submissions will be accepted until July 31, 2017 at 11:59 p.m. (PST).
Each person may submit only one (1) video for entry, and may only submit once.
Video must have a run time of 16 seconds (or less), contain only in-game footage, and be uploaded to YouTube.
You may use any video recording software to enter this event.
All employees of Sponsor, its parent, affiliates and subsidiaries, and the immediate families and household members of each, are not eligible in submitting an entry to participate in this contest.
Participation constitutes entrant's full and unconditional agreement to and acceptance of these Official Rules.
To enter you must be logged into your EVGA account and submit the URL of your entry video on the the ShadowPlay event page.
Entries that are lewd, obscene, or otherwise inappropriate to the Contest will be disqualified at EVGA's sole discretion. Furthermore, the submitted video must not contain material that is indecent, pornographic, hateful, tortuous, libelous, or defamatory against other people or companies. Lastly, the submitted video must not contain material that promotes bigotry, racism, or harm against any group or individual or promotes discrimination based on race, gender, religion, nationality, disability, sexual orientation or age.
Participants warrant that their Entries are original, they are the sole and exclusive owner and rights holder of the submitted Entries, and that they have the right to submit the Entries in the Contest and grant all required licenses. Each Participant agrees to submit no Entry that (1) infringes upon any third party proprietary rights, intellectual property rights, industrial property rights, personal or moral rights, or images depicting any recognizable athletes, celebrities, animals, animated characters, objects or any other rights, including, without limitation, any copyright, trademark, patent, trade secret or confidentiality obligation; or (2) otherwise violates applicable U.S. law or the law of the Participant's country of residence.
Sponsor is not responsible for late, lost, incomplete, illegible, misdirected or misrouted entries, electronic transmission errors resulting in omission, interruption, deletion, defect, delay in operations or transmission.
Submitted entries become the property of EVGA and will not be returned.
EVGA reserves the right to deny any video that is submitted for this contest.
JUDGING:
EVGA, in its sole discretion, will choose qualified judges to select the Best Overall videos for each available prize. Judging will be based a variety of factors, including, but not necessarily limited to, originality, video quality, and best use of available time. Winners will be selected and posted to the EVGA website by August 14, 2017 12:00PM Pacific Time. All decisions are final and binding.
EVGA reserves the right to substitute an alternate prize of equal or greater value in the event all or part of a prize set forth above becomes unavailable. No cash substitute or transfer of prizes is available. Prizes are awarded without warranty of any kind from EVGA, express or implied, without limitation, except where this would be contrary to federal, state, provincial, or local laws or regulations. All federal, state, provincial and local laws and regulations apply. Submission of an Entry in this Contest constitutes agreement by the Participant to the terms and conditions of these Rules. Decisions of EVGA are final and binding on all matters pertaining to this Contest. Return of any prize/prize notification may result in disqualification and selection of an alternate winner. Any potential winner who cannot be contacted by email within 15 days of attempted first notification will forfeit his/her prize. Potential prize winner(s) and their parents/legal guardians may be required to sign and return an Affidavit or Declaration of Eligibility, a Liability/Publicity Release within 30 days following the date of first attempted notification. Failure to comply within this time period may result in disqualification. EVGA at its sole discretion shall reserves the right to disqualify any Participant from the Contest if it reasonably believes that the Participant has attempted to undermine the legitimate operation of the Contest by cheating, deception, or other unfair playing practices or abuses, threatens or harassment of any other Participants, EVGA employees and affiliates, or the Judges.
Use of Winner's Name & Information:
By entering, each entrant grants permission, without further compensation, to EVGA and their agents and licensees, to use the entrant's name, information and submitted material for Broadcast, print and promotional purposes in connection with the contest.
Limitations of Liability:
By entering, entrants agree to release EVGA, and their officers, directors, employees and agencies from any claim, loss, liability, damage or injury of any kind arising from their participation in the contest or their receipt or use of the contest prize.
Winner is responsible for all federal, state and local taxes associated with acceptance and use of prize.
Any and all disputes, claims and causes of action arising out of or connected with this contest, or any prize awarded, shall be resolved individually, without resort to any form of class action, and exclusively by arbitration. Claims, judgments and awards shall be limited to actual out-of-pocket costs incurred, including costs associated with entering this contest, but in no event attorney's fees. These Official Rules shall be governed by, subject to, and construed in accordance with the laws of the State of California, United States of America, excluding all conflict of law rules. If any provision(s) of these Official Rules are held to be invalid or unenforceable, all remaining provisions hereof will remain in full force and effect. To the extent permitted by law, the rights to litigate, seek injunctive relief or make any other recourse to judicial or any other procedure in case of disputes or claims resulting from or in connection with this Contest are hereby excluded, and all Participants expressly waive any and all such rights.
Offer void where prohibited.
SPONSOR: The Contest is sponsored by EVGA Corporation (EVGA), a California corporation with principal place of business at 408 Saturn St., Brea, CA 92821, USA.