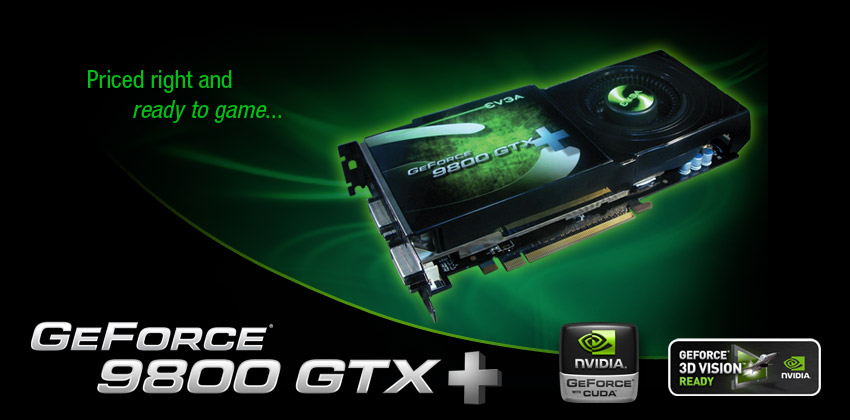 Get the performance and gaming experience that you so desire with the new EVGA 9800GTX+: Priced right and ready to game with 3-Way SLI support, PCI Express 2.0, Hybrid Power Technology, and the latest in 55nm technology. The EVGA 9800GTX+ will help you dominate any playing field by conquering your enemies with a shattering GPU Clock speed of 738MHz and a Shader Clock speed of 1.83GHz. Power up and accelerate, your new weapon of choice is here.
Features:
Full DX10 support Full Direct X 10 and Shader Model 4.0 support delivers unparalleled levels of graphics realism and film-quality effects.
Unified Shader Architecture - Combines vertex, pixel and geometry shaders for an overall more efficient architecture.
Second Generation Purevideo HD High-definition video decoder and post-processor delivers unprecedented picture clarity, smooth video and accurate color for movies and video.
3-way SLI Technology Industry leading 3-way NVIDIA SLI technology offers amazing performance scaling by implementing AFR.
128-bit HDR with FSAA Realistic High Dynamic Range lighting, now with support for anti-aliasing!
NVIDIA® CUDA™ - Uses the GPU to quickly process CUDA™ based applications taking your graphics card beyond gaming.
Hybrid Power Technology - Dynamic power that changes depending on the GPU's status.
NVIDIA® PhysX™ - GeForce GPU support for NVIDIA PhysX technology, enabling a totally new class of physical gaming interaction for a more dynamic and realistic experience with GeForce.
Specs:
55nm GPU @ 738MHz
1.83GHz Shader Clock
2.2GHz Memory Clock
70.4GB/s Memory Bandwidth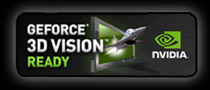 GeForce is a registered trademark of NVIDIA Corporation in the United States and other countries.

Article Viewed: 110715 times since 7/11/2008