Bring your next-gen system, to the next generation of premium audio.
For nearly 20 years, EVGA has built the most powerful graphics cards to play your games at the highest settings, powerful motherboards to run your system at optimal settings, and reliably efficient power supplies to power your system. Now, EVGA extends its enthusiast tradition by partnering with Audio Note (UK), Ltd. to provide the most immersive audio and Lifelike Gaming™ experienced on a PC with EVGA NU Audio Card.
- Lifelike Gaming™

Audio Note (UK), Ltd. Audio-Grade Capacitors
Exclusive Components by Audio Note (UK), Ltd.
Audio Note (UK), Ltd. Audio-Grade Resistors
Engineered by Audio Note (UK), Ltd.
Audio Note (UK), Ltd. has been in the high-end audio business for over 30 years, making a name for itself by producing a wide variety of analog and digital devices. A core component of Audio Note's philosophy is to research, design, and build its own components - often custom-made for the specific application - without financial limitations to create the finest audio products available. With this in mind, EVGA partnered with Audio Note (UK), Ltd. to select audiophile-grade digital and analog components and carefully craft the NU Audio card.
True Audio
Hear everything
"Hear music the way the artist wants you to hear it."
This is a common refrain to describe audio equipment. Instead, the NU Audio card simplifies the matter - hear audio as it is.
Lifelike Gaming™
The right gear for the game.
Engineered by Audio Note means a lower measured and perceived noise floor to improve enemy detection, and precise enemy location due to improved transient and phase response. The NU Audio Card is NOW powered by nahimic with 3D Audio for Gamers, featuring virtual surround to enhance positioning, smart volume to limit volume fluctuation, and ambient noise suppression to play with confidence knowing that you will be heard clearly-in game.
Studio and Audiophile Grade
Finely-tuned fun.
Enjoy movies, produce music, record podcast, or simply experience great audio. Hear all the subtle sounds, emotional dialog, and powerful explosions to keep you on the edge of your seat without the need to browse through confusing menus. With recording performance up to 384kHz, 32bit, you can speak the way you want to be heard. After all, only you should sound like you.
Ambient RGB Lighting
The NU Audio Card enhances the relationship to music and mood. Change the 10-Mode RGB to match your favorite color, or use any of the four Audio Reactive Lighting options to let your audio set the tone and color of the NU Audio Card lighting. Alternatively, simply turn the RGB off if you'd prefer to keep things dark.
A completely different gaming and multimedia experience
High-quality audio is built on a simple premise: everything must be solid from start to finish. One weak link in the chain can turn a symphony into a cacophony. The NU Audio card features a high-performance digital section with Native DSD support and a clean, powerful analog section. This audio quality carries over to other applications, such as gaming, where the ability to clearly identify the difference between ambient environment noise and a stealthy enemy can be the difference between life or death.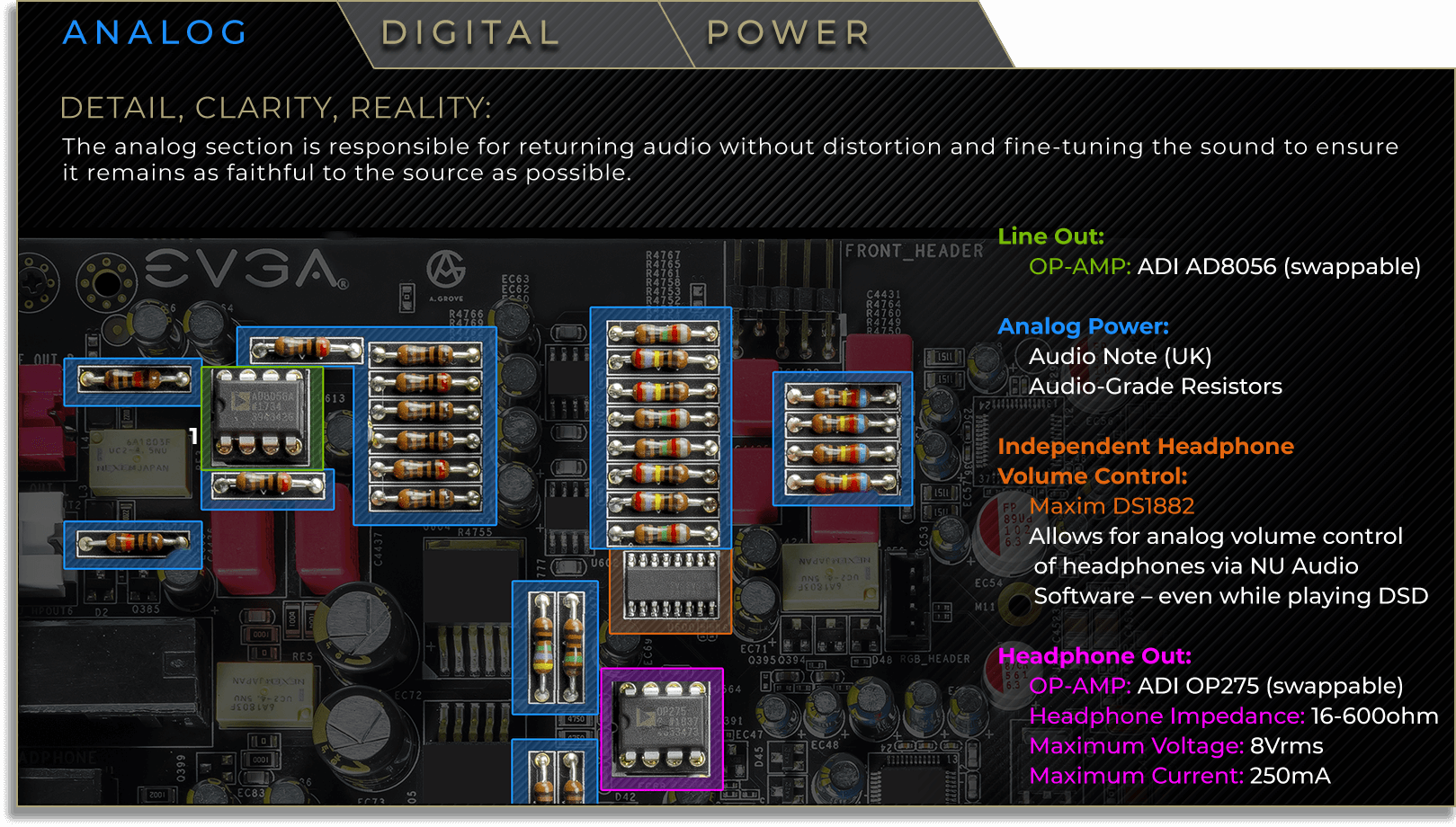 Overall Design
The NU Audio Card is built using a high-quality silver and gold-plated multilayer PCB, with isolated dual ground planes for analogue and digital circuitry. Furthermore, NU Audio is aesthetically appealing, with a stealth exterior, and programmable RGB lighting which can be disabled for strict audiophile performance.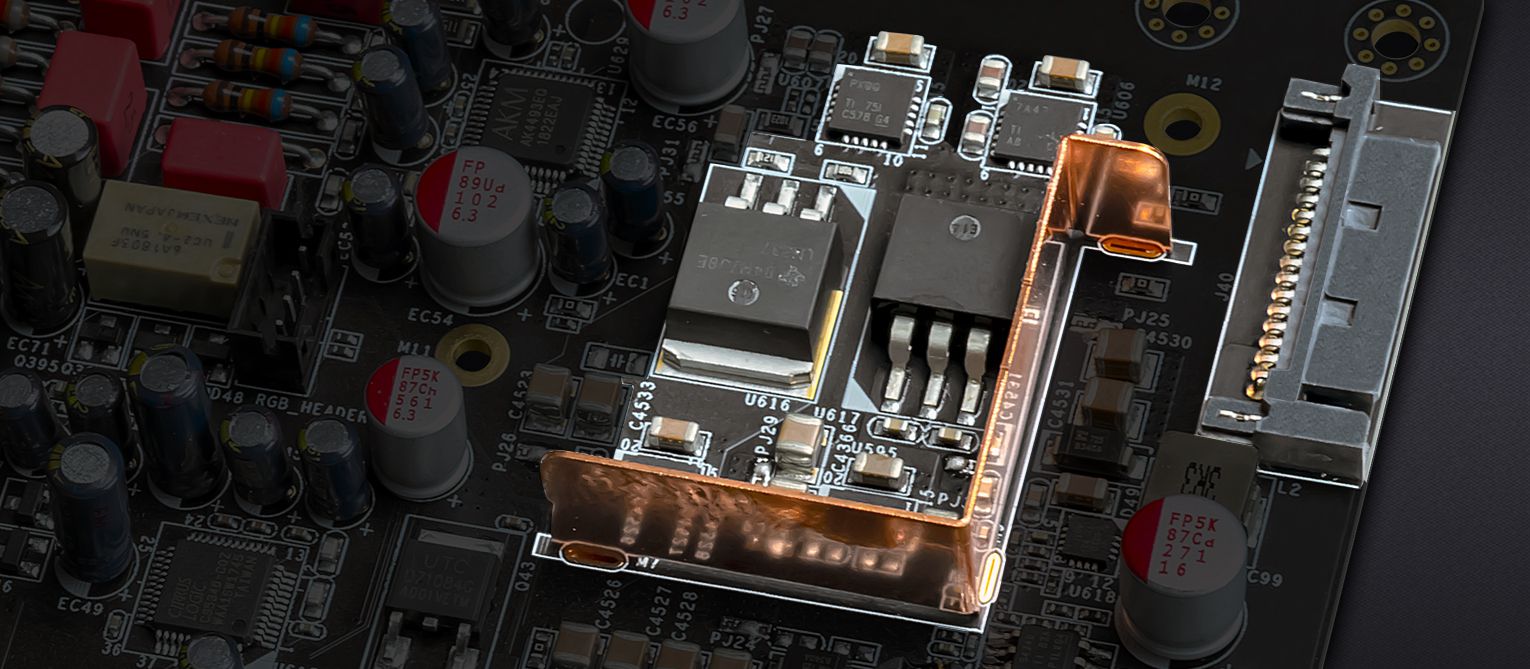 Power Source Design
The SATA connector receives 3.3V and 12V input directly from PSU, SMPS to convert from +12 to +/-16.5v, then to +/-14.5V and +/-5V. The input power is then fed into multi-stage regulation, including TI low noise IC at +/-14.5V and +/-5V. Lastly, dual-ground planes are used - one for analog, and one for digital - to reduce noise transfer.
Power Source Design (continued)
Capacitors: Audio Note Standard, Nichicon solid and Panasonic FC capacitors are extensively used, together with high-performance MLCC types. All audio circuitry uses AN Standard capacitors in the power rails, and the method of multiple bypass pinning is used, where many smaller capacitors are used to pin the + and – rails relative to the ground planes.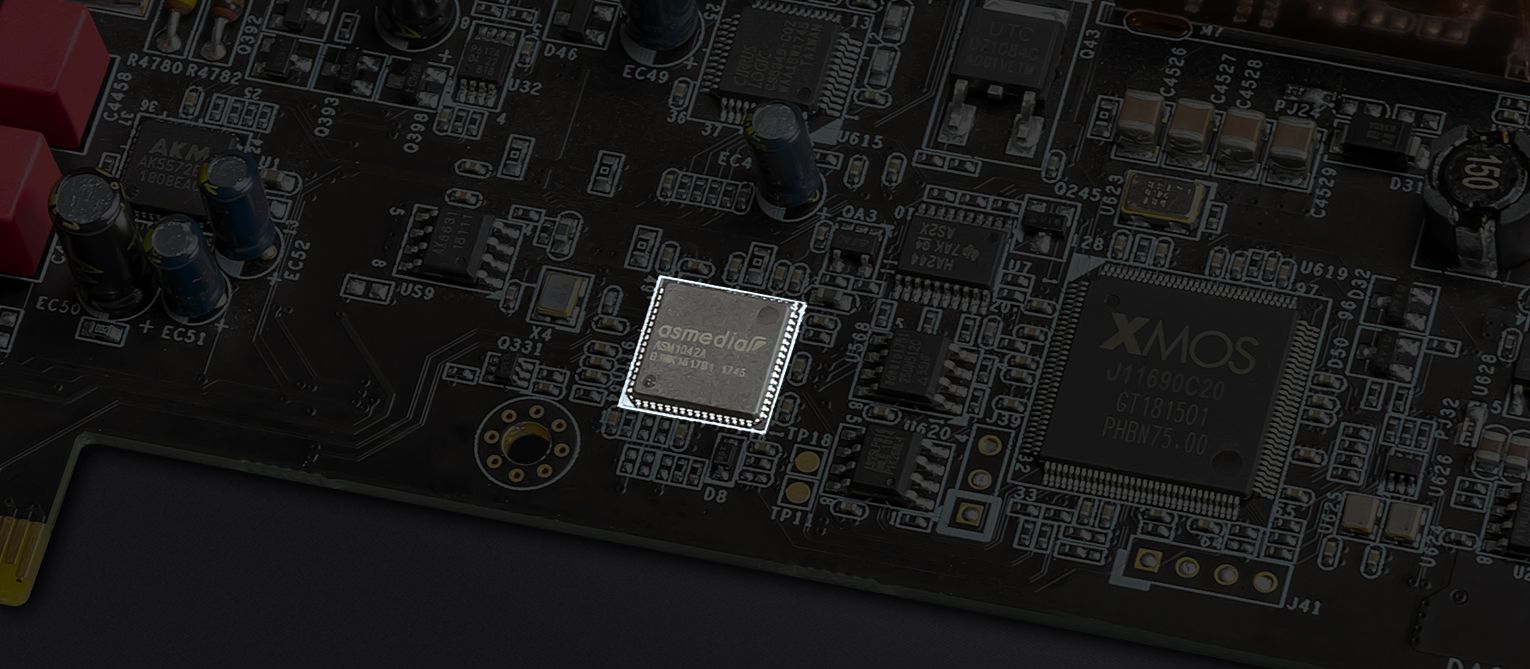 USB-based Digital Design
A USB-based solution was chosen because USB Audio class 2.0 is a highly developed standard in HiFi and Pro Audio, therefore allowing ideal implementation of device drivers to provide superior audio quality and low latency using our ASIO drivers or WASAPI. ASMedia ASM1042 PCIe → USB bridge: A highly reliable and compatible solution to provide on-board USB connectivity.
USB-based Digital Design (continued)
XMOS xCORE-200 USB solution: XMOS, a UK-based semiconductor company, is widely regarded as producing the best USB audio solution available, used by high-end audio and Pro audio manufacturers around the world. Low latency ASIO drivers were developed in house at EVGA in partnership with Thesycon, Germany. Graphic EQ DSP is carried out within the xCORE-200, minimizing stolen CPU cycles. XMOS: https://www.xmos.com/developer/silicon/xcore200-usb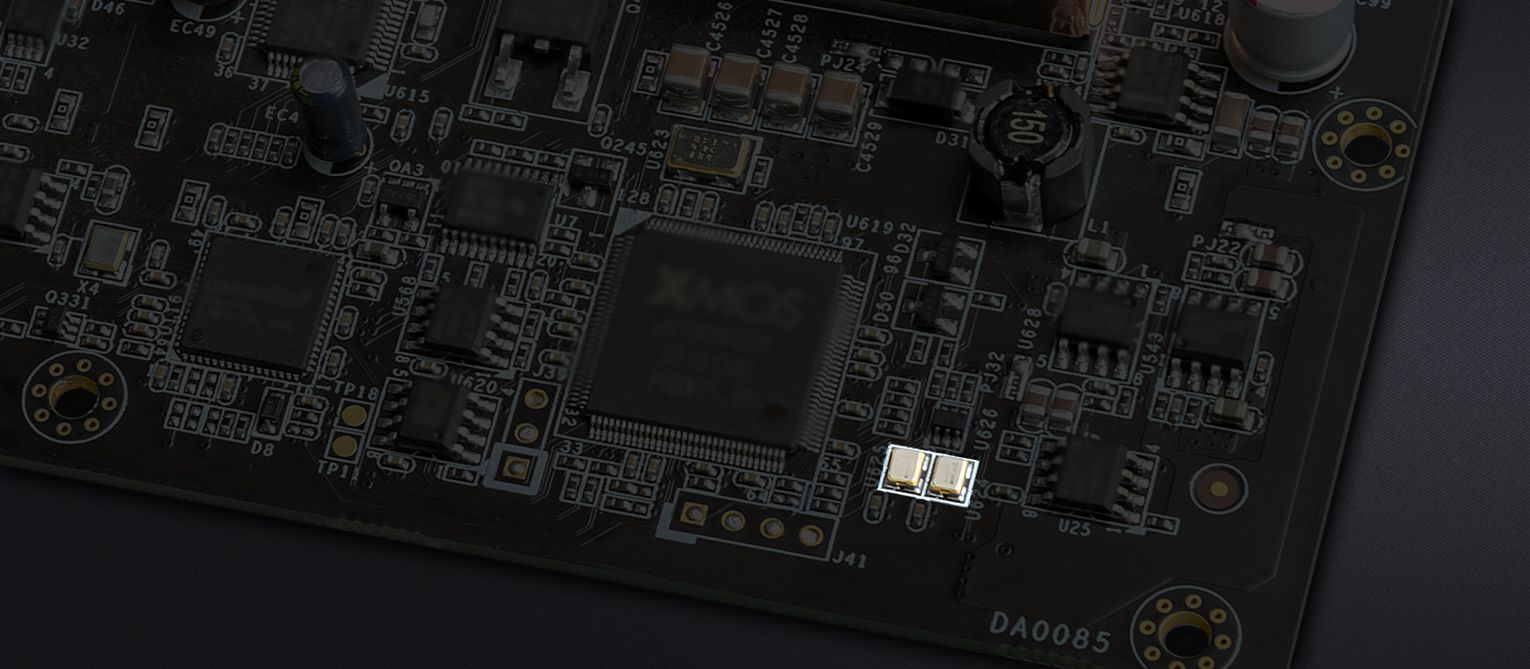 USB-based Digital Design: NDK NZ2520SD series low jitter clock oscillators
One for 44.1kHz sample rate multiples, one for 48kHz multiples. These provide precise, low-jitter on-card clocking for the ADC and DAC sections and support asynchronous/isochronous operation, which minimizes jitter. It's often stated that 'bits are bits', but audio is a real-time, dynamic frame, such that it's not just the bits that are important, but also their timing. Small, fluctuating errors in timing are known as jitter, which causes noise and distortion, and in ways not directly comparable to the analog domain.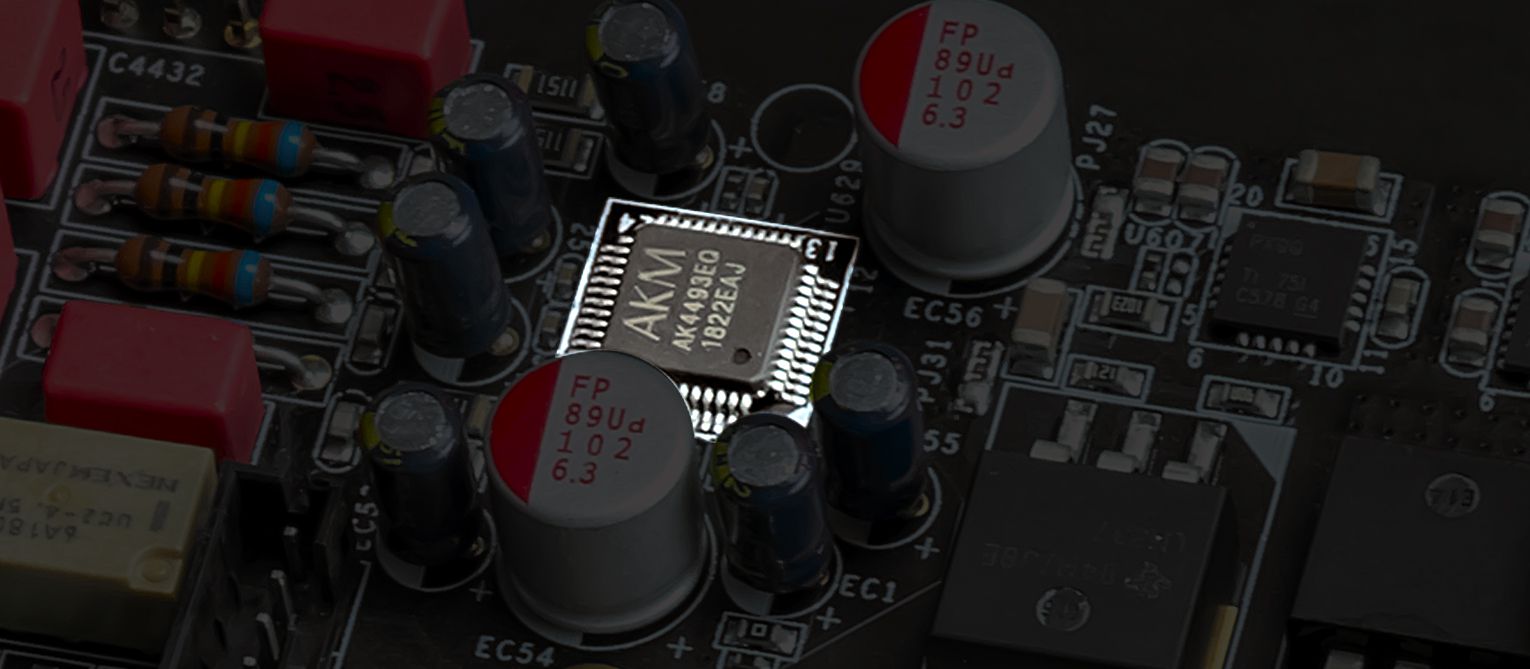 Digital to Analog Converter (DAC)
AKM AK4493 32 bit, 123dB DNR capable DAC solution, selected based primarily on audio quality. AKM technologies like Velvet Sound and advanced materials used in silicon, the lead frame, and chip packaging result in a superior sounding converter. Natively supports all sample rates from CD (16 bits, 44.1kHz), and up to 32bits at 384kHz in PCM and DSD256. AKM AK4493: https://www.xmos.com/developer/silicon/xcore200-usb
DAC to Line-Out
The AK4493 provides a fully-balanced output for low noise/distortion operation, and fed to a fully-balanced, iteratively-optimised, linear phase low pass filter formed by TI LME49724 fully-differential amplifiers, Audio Note resistors and Wima precision capacitors. The balanced signal is fed to the line stage itself, formed from an ADI AD8056 dual Op-Amp - selected for its audio quality - and seated in an IC socket for interchangeability – known as "Op-Amp rolling".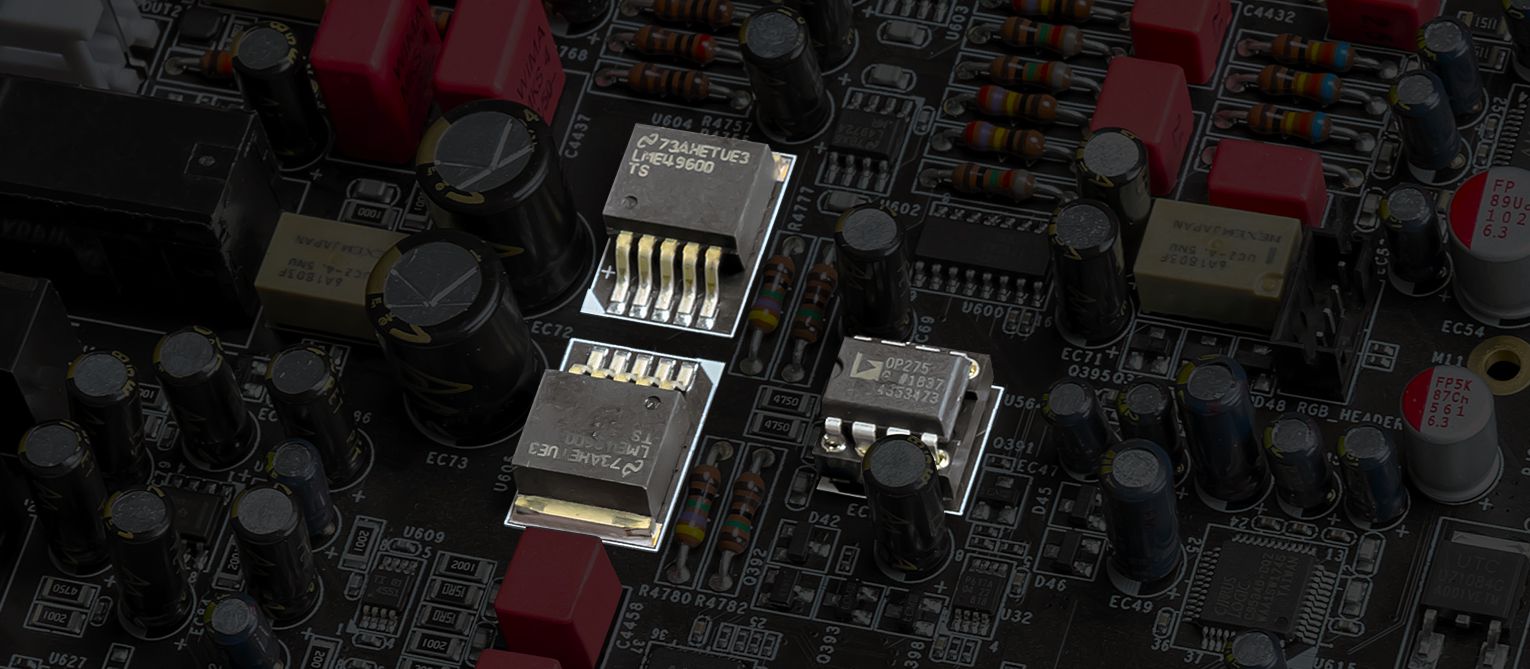 Headphone Out
The headphone amp itself is formed from an ADI OPA275 dual Op-Amp - mounted in an IC socket for interchangeability - together with two TI LME49600 power amp ICs. The HPA output is direct coupled to the 6.35mm jack and presents an extremely low impedance to the headphone, reducing distortion and improving transient response.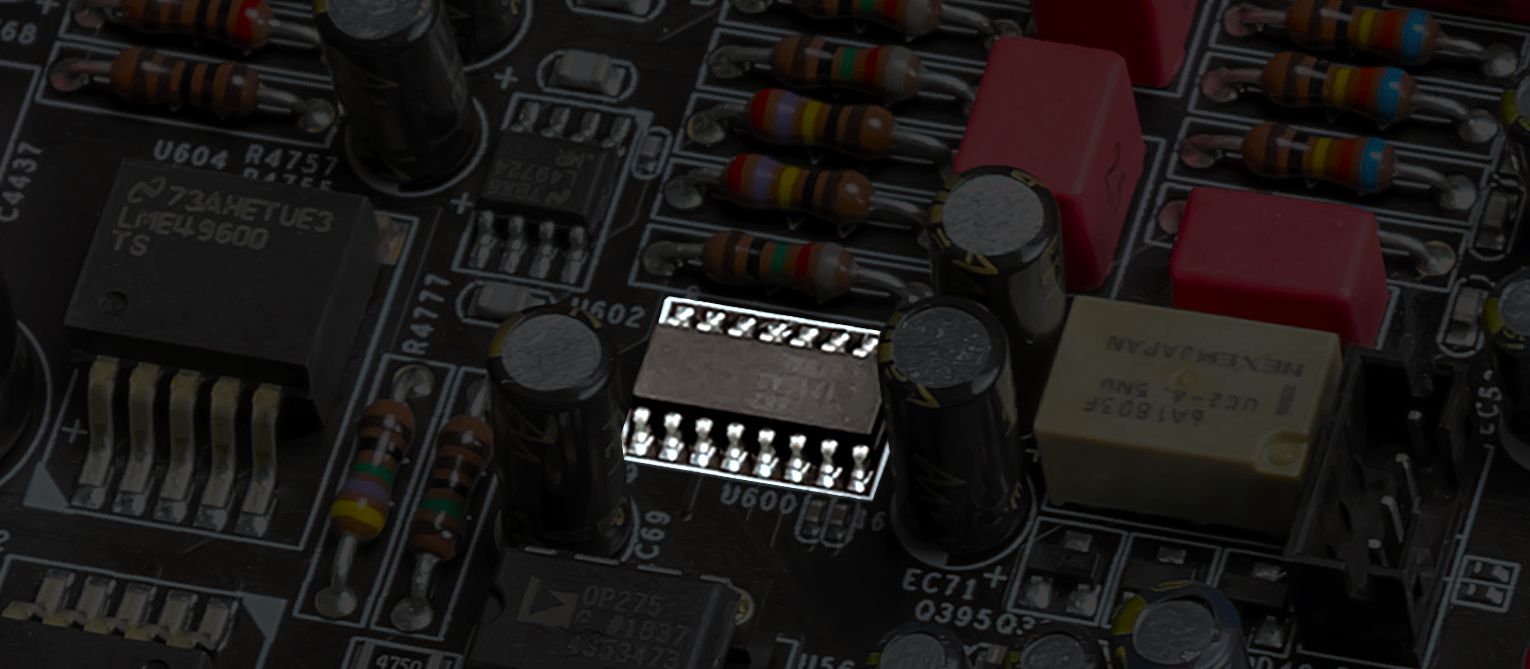 Headphone Out (continued)
DSD is a one-bit format, and cannot be processed by standard DSP. Windows volume control, however, or all software digitally implemented volume controls work by DSP. DSD can provide better sound quality, but that does leave the problem with controlling volume. To make the headphone amplifier usable with DSD, software-controllable analog volume control for the headphone amplifier is implemented by a Maxim DS1882 IC – proven to have quality sound in a variety of audio equipment. The separate volume control also overcomes the issue with different headphone impedance and sensitivity.
Headphone Out (continued)
1996 IEC 61938 standard recommends headphone amplifiers have an output impedance of 120 ohms. Here, the headphone power-amp is direct coupled to the ¼ in jack, and a special circuit scheme is implemented to create high frequency stability ,and current limiting to 250mA suppresses damage on momentary short-circuit during jack insertion. The output impedance of the NU Audio card is a small fraction of an ohm. This results in tight, defined bass, and improved tone, especially those with rare-earth magnets which have a tendency to sterile tone.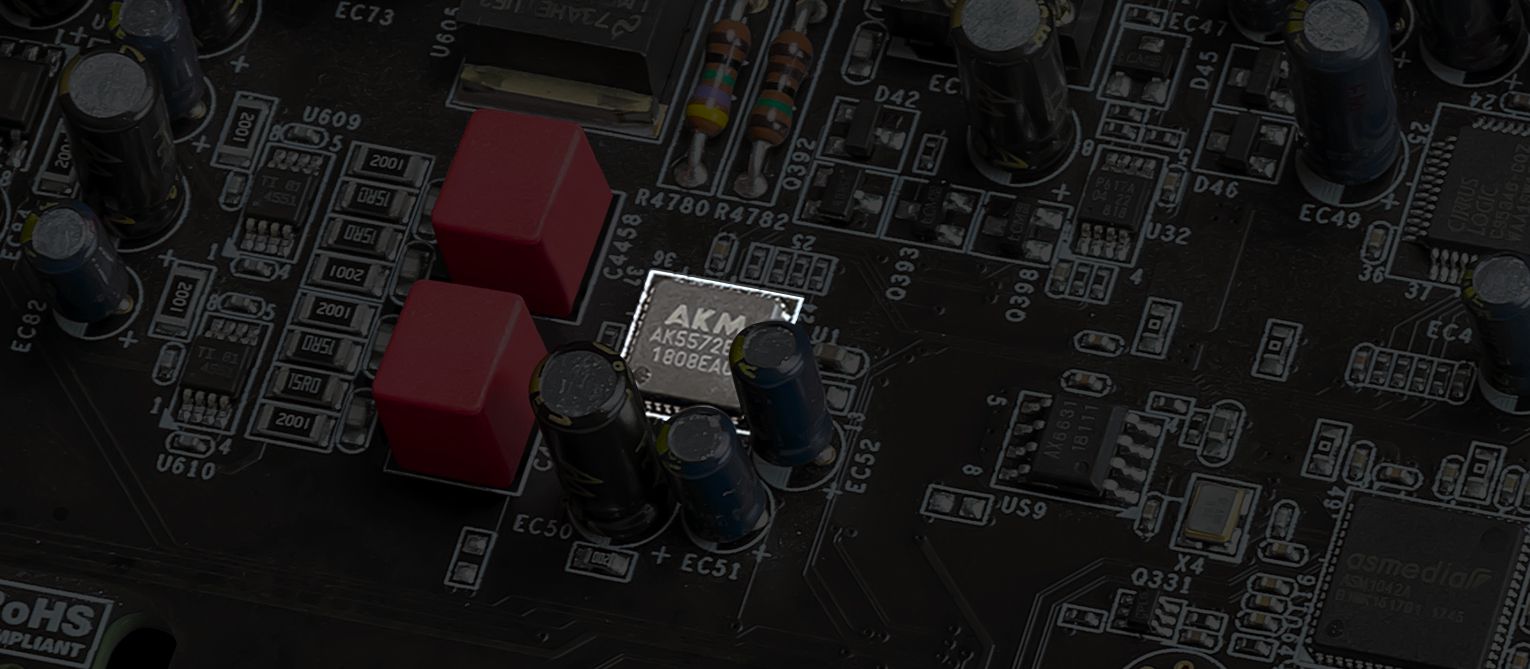 Analog-to-Digital converter (ADC)
AKM AK5572, a 32-bit 121dB capable Analog to Digital converter to faithfully transfer your content to the digital domain. As with the DAC, this IC is equipped with AKM's Velvet Sound technology and selectable high-pass and low-pass digital filters. AK5572: https://www.akm.com/akm/en/product/datasheet1/?partno=AK5572EN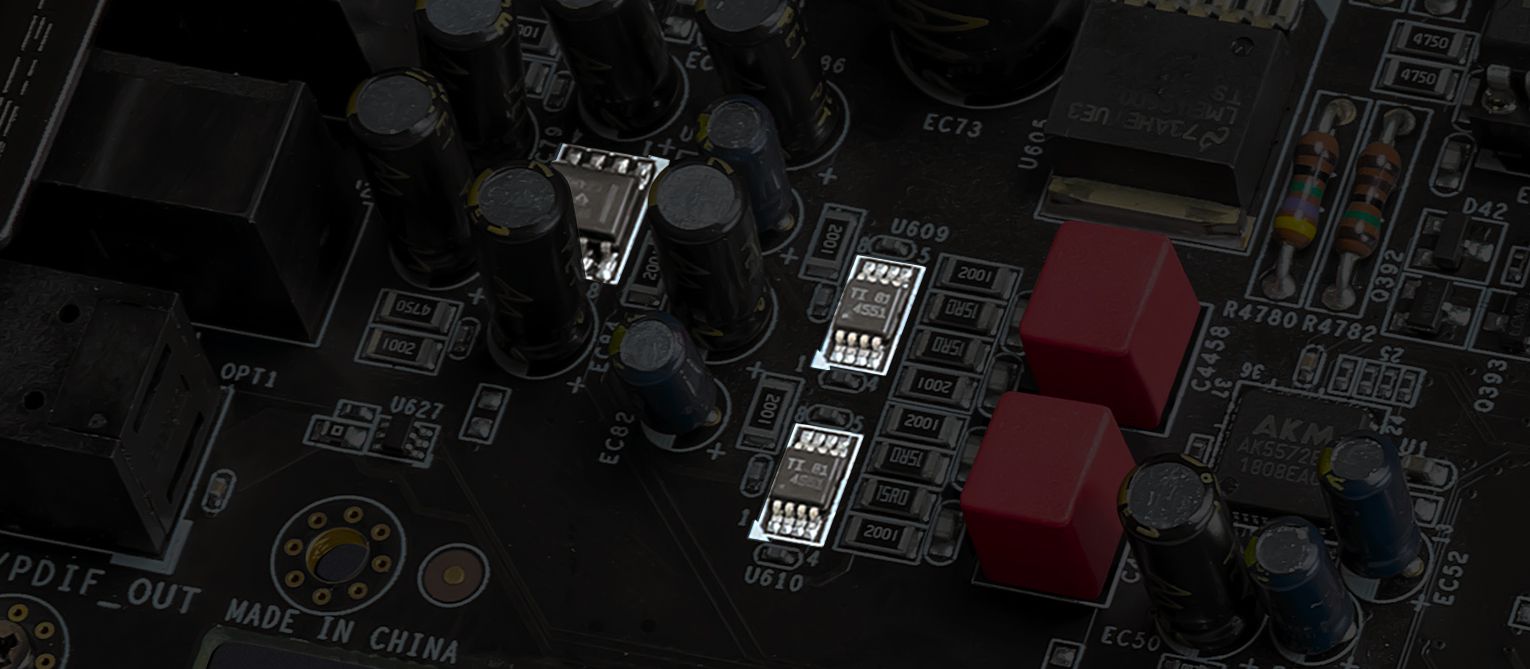 Line-In
NU Audio provides a studio quality Line-In interface, capable of recording at 384kHz if your PC and DAW is capable of handling the data rate. Input buffering is performed by a TI OPA1652 dual op-amp, followed by low-pass filtering, and balanced drive to the ADC by TI THS4551 fully differential amplifiers. This input is a very high-quality interface intended for use at the Line Level, for example, to record the output from a mixing desk, tape-recorder or external mic-preamp.
Mic-In
The NU Audio card is equipped with another independent input, which can be configured for Line Level signals, or for Mic Level signals, and has an inbuilt software-level control to ensure compatibility with a wide range of sources without the use of an external preamp. The Mic-In is configured with a Cirrus Logic CS5346 IC, which is 24-bit 192kHz capable, with a maximum dynamic range of 103dB. CS5346: https://www.cirrus.com/products/cs5346/
Details Matter
Even the smallest details were not left to chance as the NU Audio card contains a variety of output/input options, switchable OP-AMPs, copper shielding, a passive heatsink, gold-plated PCB, and 10-mode RGB audio reactive lighting controllable through the EVGA NU Audio software.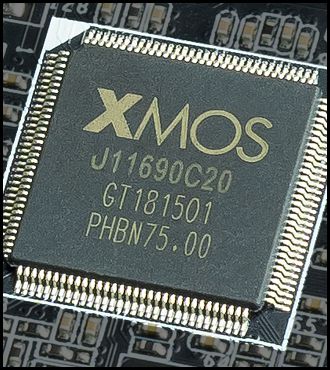 XMOS xCORE-200 DSP
Switchable OP-AMPs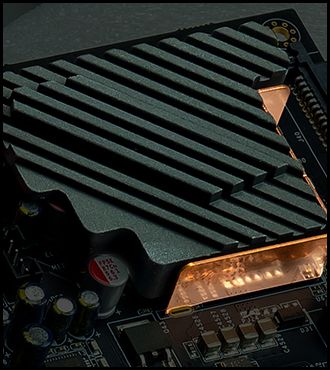 Passive Heatsink Copper Shielding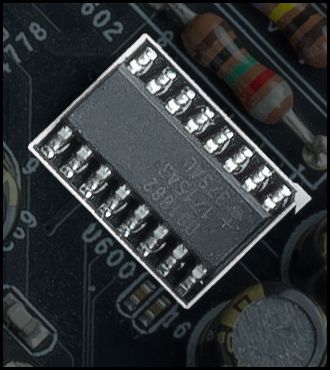 Maxim Independent Headphone Amp Analog Volume Control

Software
Premium audio deserves straight forward software
The NU Audio software avoids the clutter of features that you never use. Simple volume and mute controls are right at your fingertips once you open the software. Digital processing options, including virtual surround, are neatly lined-up across the bottom.
Use the Quick three-slider EQ menu to tune your audio, or go Advanced and set profiles with a full 10-band EQ bar. Customizable audio reactive RBG lighting lets your music choose how your card looks from moment-to-moment.
Hear the Difference
Click below to sample hi-fidelity audio tracks with your EVGA NU Audio Card.
P/N: 712-P1-AN01-KR
Specifications:
Audio DSP:
XMOS xCORE-200
Native DSD Support (up to x256)
Output Configuration:
2 Channel (Analog)
5.1 Channel (Digital via S/PDIF)
Dynamic Range (DNR) / Signal-to-Noise (SNR):
123dB (Stereo Playback)
121dB (Line-In Recording)
Playback Format:
Up to 384kHz, 32bit (Stereo)
Up to 192kHz, 24bit (Optical)
Headphone Amp:
16-600ohm (Independent Analog Control)
Recording Format:
Up to 384kHz, 32bit (Line-In)
Up to 192kHz, 24bit (Mic-In)
RGB Lighting:
10 - Mode w/ Audio Reactive Lighting
I/O:
Stereo Out (RCA L/R)
Headphone Out (6.3mm)
Line-In (3.5mm)
Mic-In (3.5mm)
Optical Out (TOSLINK Passthrough)
Front Panel Header
Premium Components:
DAC - AKM AK4493
ADC - AKM AK5572
OP-AMP (Headphone) - ADI OP275
OP-AMP (Line Out) - ADI AD8056
Capacitors - WIMA, Audio Note(UK), Nichicon
Power Regulators - Texas Instruments TPS7A47/TPS7A33 ultralow-noise power solution
Switchable OP-AMPs:
Headphone, Line out
Power Connector:
1x SATA Power
Supported OS:
Windows 10 (64-bit)