Introducing the EVGA SuperNOVA GM line. Available in 450W, 550W, and 650W, these new power supplies are engineered to bring the power, prestige, and performance of EVGA's award-winning power supplies into an SFX-Standard form factor. Featuring 80 Plus Gold certified efficiency, fully-modular cables, and 100% Japanese capacitors on the Main PCB, the GM's cast a long shadow over its competition. Pint-size, affordable, and packed with everything you need, the EVGA SuperNOVA GM power supplies make short work of tight spaces.
FULLY MODULAR DESIGN
Use only the cables you need, reducing cable clutter and improving air flow.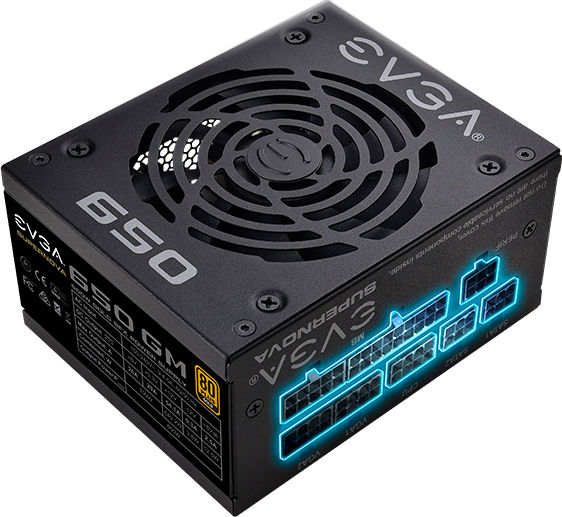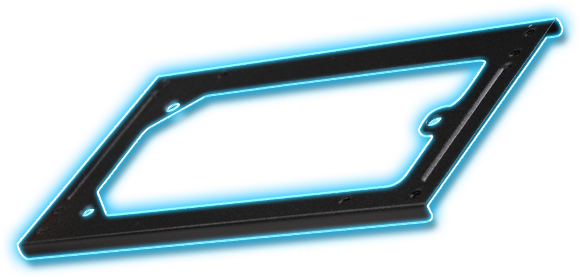 SFX to ATX BRACKET ADAPTER INCLUDED
The GM power supplies were designed to power systems built in the smallest of PC cases, but are equally capable of powering systems built in a standard ATX form factor.
RELIABLE 100% JAPANESE CAPACITORS ON MAIN PCB
Get the most reliability and greatest performance with the use of the highest possible quality Japanese capacitors on the most critical system components.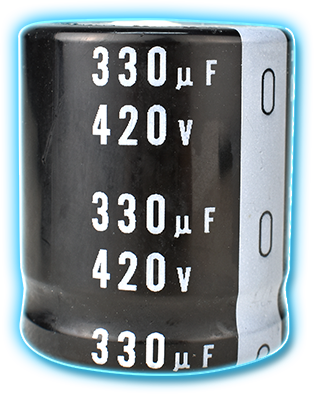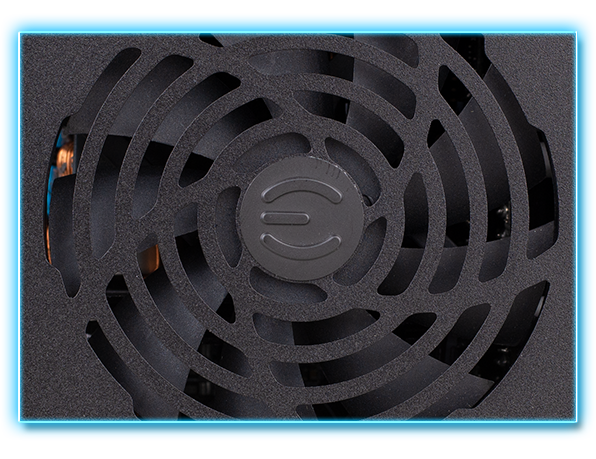 92mm DURABLE DOUBLE-BALL BEARING FAN
A high-quality double-ball bearing fan gives the GM power supplies an excellent thermal and acoustic profile, and its high reliability ensures a long PSU lifetime.

GOLD RATED EFFICIENCY
80 Plus certification ensures your power supply isn't wasting power and turning it into excess heat. Under typical load, this power supply is 90% efficient or higher.

TIGHT VOLTAGE REGULATION(<2%)
A single +12V rail offers the best power output, rail stability and compatibility with the latest hardware. EVGA SuperNova GM power supplies provide up to 54.1A on a single rail!

TO PROTECT AND TO SERVE
This PSU will cover your circuits with complete protection: OCP, OVP, OTP, OPP, SCP, and UVP.

DC TO DC CONVERTER
Voltage step-down for rock-solid power, stability, and minimal signal noise (for 3.3V and 5V)

SFX-STANDARD FORM FACTOR
The GM power supplies will fit all SFX-Standard form factor cases. With the included ATX adapter, these power supplies also support ATX case form factors.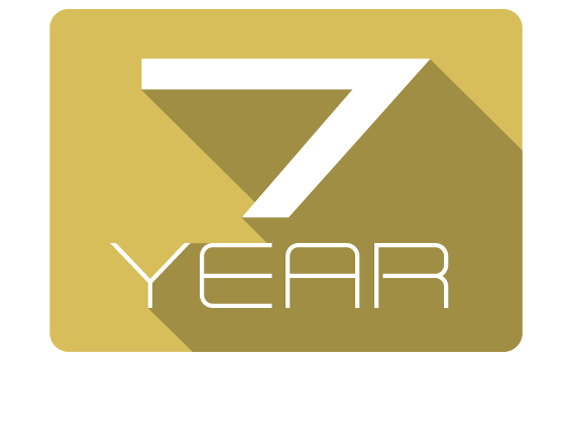 World leading EVGA warranty and support for 7 years.
Features
100% Japanese Capacitors on Main PCB ensure long-term reliability
80 PLUS Gold certified, with 90% (115VAC) / 92% (220VAC~240VAC) efficiency or higher under typical loads
Fully Modular to reduce clutter and improve airflow
Heavy-duty protections, including OVP (Over Voltage Protection), UVP (Under Voltage Protection), OCP (Over Current Protection), OPP (Over Power Protection), SCP (Short Circuit Protection), and OTP (Over Temperature Protection)
Double Ball Bearing fan for exceptional reliability and quiet operation
SFX-Standard Form Factor packs large power into a small space for compatibility with mITX cases and compact gaming systems
Auto ECO Mode to ensure silent operation under low to medium loads with no configuration necessary
Active Power Factor Correction
Specs
Heavy-duty protections, including:
OVP (Over Voltage Protection)
UVP (Under Voltage Protection)
OCP (Over Current Protection)
OPP (Over Power Protection)
SCP (Short Circuit Protection)
OTP (Over Temperature Protection)
AC Input
100-240 VAC, 9 - 4.5A, 50 - 60 Hz
DC Output
+3.3V
+5V
+12V
-12V
+5Vsb
MAX Output
20A
20A
54.1A
0.3A
2.5A
Combined
100W
649.2W
3.6W
12.5W
Output Power
650W@40°C
Features
100% Japanese Capacitors on Main PCB ensure long-term reliability
80 PLUS Gold certified, with 90% (115VAC) / 92% (220VAC~240VAC) efficiency or higher under typical loads
Fully Modular to reduce clutter and improve airflow
Heavy-duty protections, including OVP (Over Voltage Protection), UVP (Under Voltage Protection), OCP (Over Current Protection), OPP (Over Power Protection), SCP (Short Circuit Protection), and OTP (Over Temperature Protection)
Double Ball Bearing fan for exceptional reliability and quiet operation
SFX-Standard Form Factor packs large power into a small space for compatibility with mITX cases and compact gaming systems
Auto ECO Mode to ensure silent operation under low to medium loads with no configuration necessary
Active Power Factor Correction
Specs
Heavy-duty protections, including:
OVP (Over Voltage Protection)
UVP (Under Voltage Protection)
OCP (Over Current Protection)
OPP (Over Power Protection)
SCP (Short Circuit Protection)
OTP (Over Temperature Protection)
AC Input
100-240 VAC, 7.5 - 4A, 50 - 60 Hz
DC Output
+3.3V
+5V
+12V
-12V
+5Vsb
MAX Output
20A
20A
45.8A
0.3A
2.5A
549.6W
Combined
100W
549.6W
3.6W
12W
Output Power
550W@40°C
Features
100% Japanese Capacitors on Main PCB ensure long-term reliability
80 PLUS Gold certified, with 90% (115VAC) / 92% (220VAC~240VAC) efficiency or higher under typical loads
Fully Modular to reduce clutter and improve airflow
Heavy-duty protections, including OVP (Over Voltage Protection), UVP (Under Voltage Protection), OCP (Over Current Protection), OPP (Over Power Protection), SCP (Short Circuit Protection), and OTP (Over Temperature Protection)
Double Ball Bearing fan for exceptional reliability and quiet operation
SFX-Standard Form Factor packs large power into a small space for compatibility with mITX cases and compact gaming systems
Auto ECO Mode to ensure silent operation under low to medium loads with no configuration necessary
Active Power Factor Correction
Specs
Heavy-duty protections, including:
OVP (Over Voltage Protection)
UVP (Under Voltage Protection)
OCP (Over Current Protection)
OPP (Over Power Protection)
SCP (Short Circuit Protection)
OTP (Over Temperature Protection)
AC Input
100-240 VAC, 6.5 - 3A, 50 - 60 Hz
DC Output
+3.3V
+5V
+12V
-12V
+5Vsb
MAX Output
20A
20A
37.5A
0.3A
2.5A
450W
Combined
100W
450W
3.6W
12.5W
Output Power
450W@40°C