The G+ PSU
Since its launch in 2013, the EVGA SuperNOVA G1 power supplies have been among the longest-lasting and best-performing power supplies on the market. Despite only a few changes over the years, it's only fitting that it's time for an upgrade. Enter the G+, the new and improved fully-modular power supply line-up from EVGA with an 80+ Gold Efficiency rating.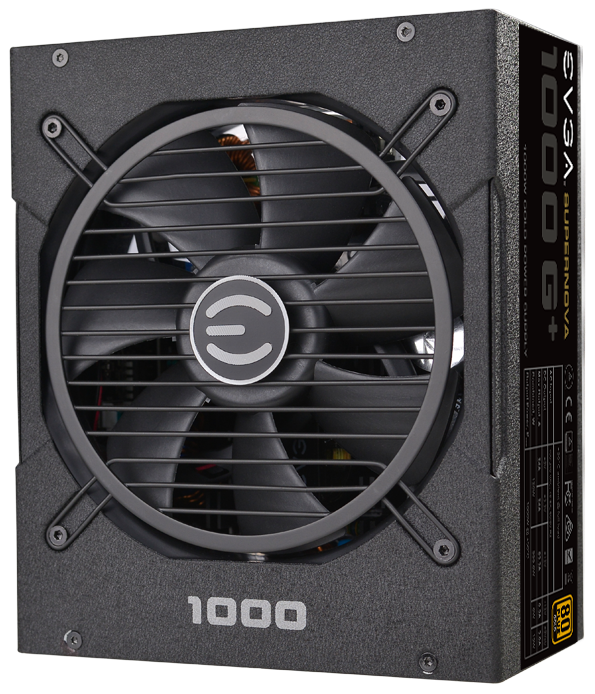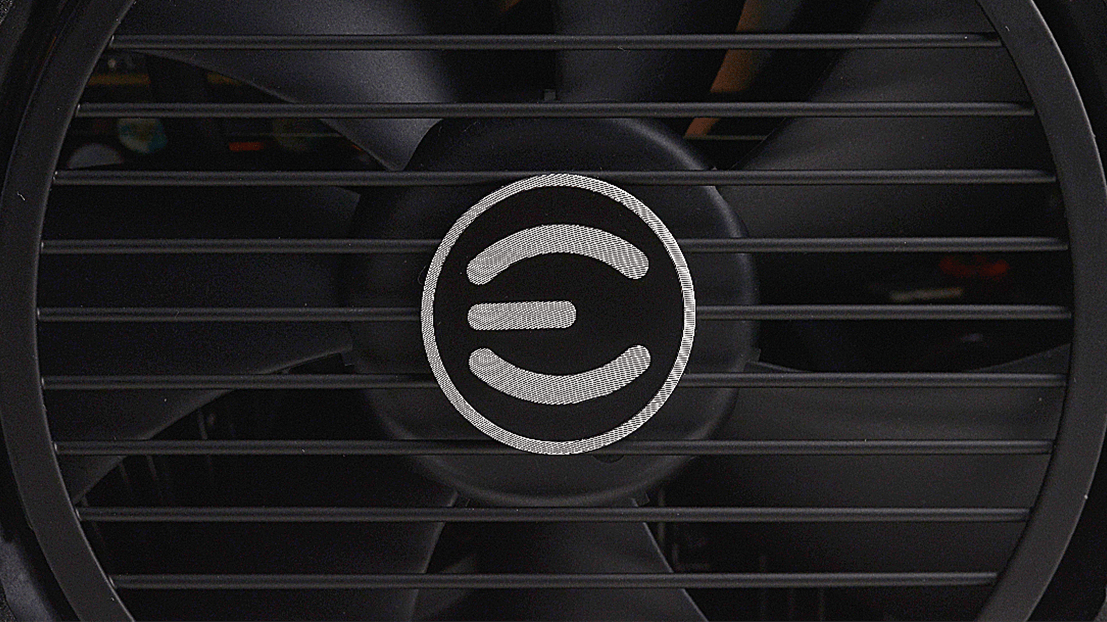 Additionally, the G+ power supplies feature a cleaner internal layout to increase airflow, a Variable Resistor module (to increase voltage stability), two DC to DC modules for more efficient power switching on all models, a full suite of power supply protections, and EVGA's World-Leading Global 10-Year Warranty on all G+ power supplies.
1000/850 G+
(180x150x85mm)
vs.
1000 G1 (200x150x85mm)
750/650 G+
(170x150x85mm)
vs.
750/650 G1 (180x150x85mm)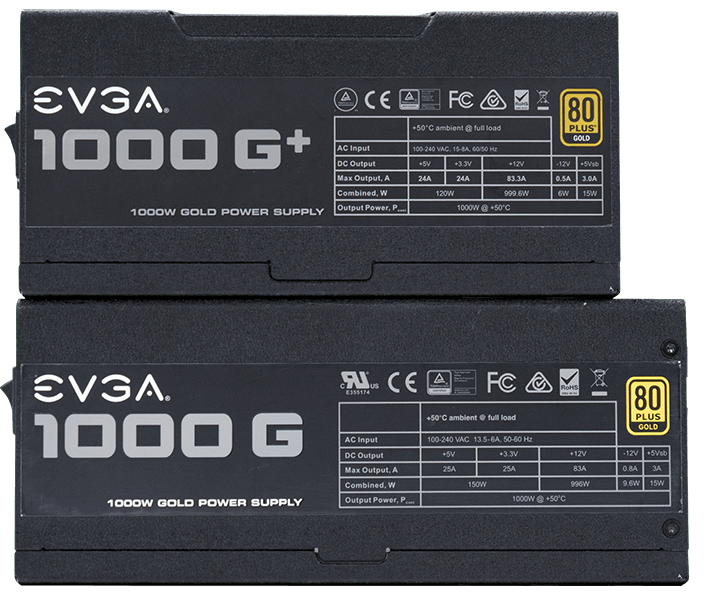 When it comes to building a system, even the smallest differences can make or break your build. Each G+ power supply is between 10mm to 20mm shorter than its G1 counterpart, giving you more space without sacrificing quality.
Quieter and Longer-lasting fan
G+ - 135mm Fluid
Dynamic Bearing Fan
vs.
G1 - 135mm Dual Ball Bearing Fan
Fluid Dynamic Bearings reduce the wear and tear on a fan's bearings, reduce noise, and feature a longer-lasting life than dual ball bearing fans.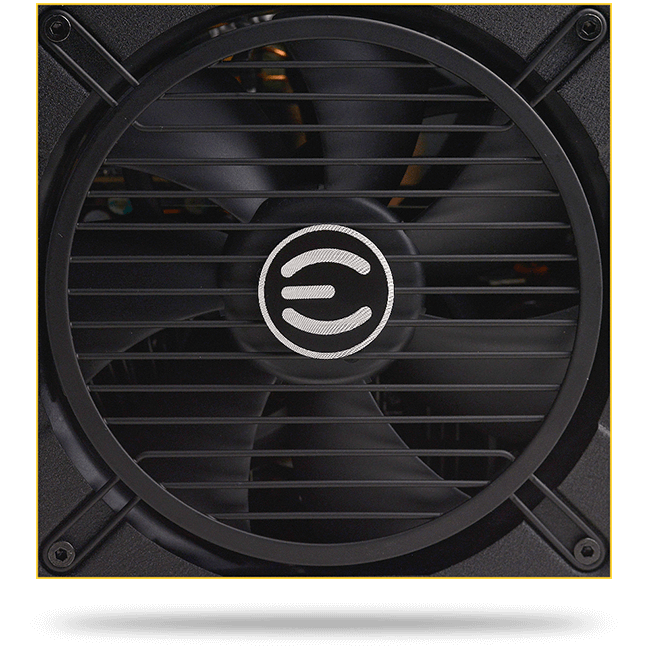 Tighter 12v Load Regulation
1000 G+
0.52%
vs.
1000 G1
3.76%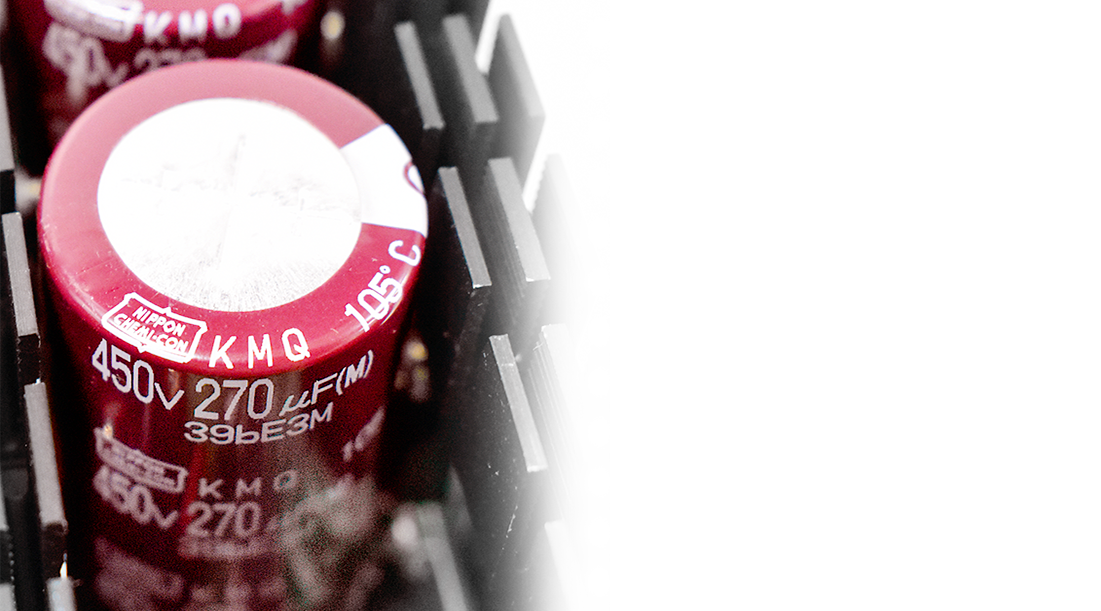 The G+ features upgrades in many areas, including a single 12V. rail, 100% Japanese capacitors, VR module, and 2 DC to DC modules on all G+ power supplies. This results in over 90% efficiency, 0.52%-0.62% 12V. load regulation, and stable power to all connected devices.
Up to 22% Quieter under load
1000 G+
24.2dB
vs.
1000 G1
30dB
Combining its Fluid Dynamic Bearing fan, along with a clean internal layout, the G+ power supply line-up reduces noise by up to 22%, compared to the G1 power supplies.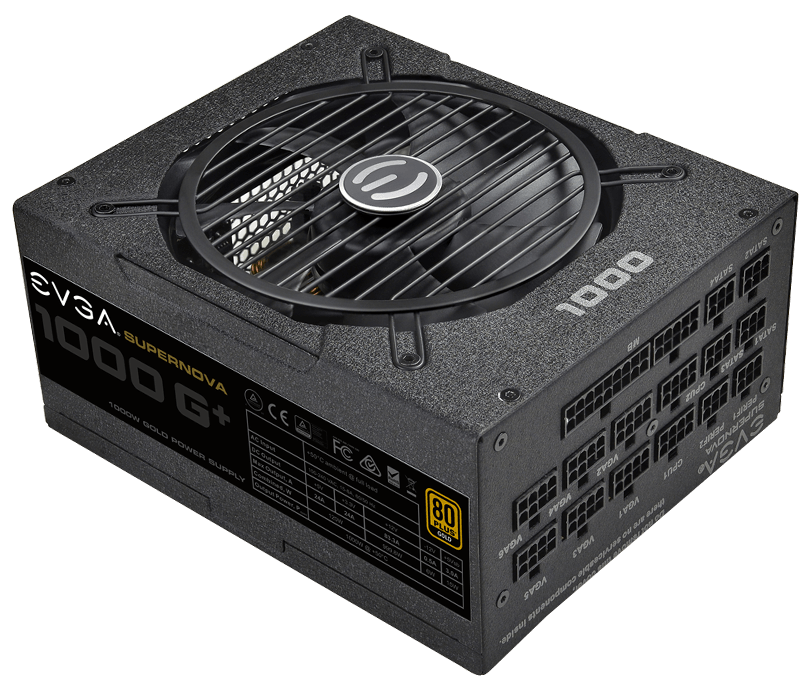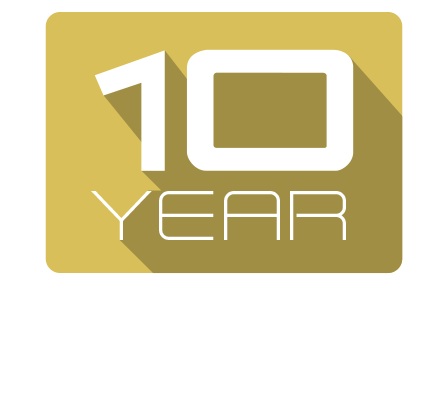 World leading warranty and support for 10 years

Gold Rated Efficiency
80 Plus certification ensures your power supply isn't wasting power and turning it into excess heat. Under typical load, this power supply is 90% efficient or higher.

100% Japanese Capacitors
Get the most reliability and greatest performance with the use of the highest possible quality Japanese capacitors.

Fully Modular Design
A fully modular design allows cables to be removed from the power supply for ease of installation and removal. You can also leave off unncessary cables to reduce case clutter and maximize case airflow.

Tight voltage regulation (<1%)
A single +12V rail offers the best power output, rail stability and compatibility with the latest hardware. EVGA SuperNOVA G+ power supplies provide up to 83A on a single rail!

Fluid dynamic bearing fan
A high-quality 135mm fluid dynamic bearing fan gives the SuperNOVA G+ an excellent thermal and acoustic profile, and its high reliability ensures a long PSU lifetime.
To protect and to serve
This PSU will cover your circuits with complete protection: OCP, OVP, OTP, OPP, SCP, and UVP.
Features
100% Japanese Capacitors ensure long-term reliability
80 PLUS Gold certified, with 90% (115VAC) / 92% (220VAC~240VAC) efficiency or higher under typical loads
Fully Modular to reduce clutter and improve airflow
Heavy-duty protections, including OVP (Over Voltage Protection), UVP (Under Voltage Protection), OCP (Over Current Protection), OPP (Over Power Protection), SCP (Short Circuit Protection), and OTP (Over Temperature Protection)
NVIDIA SLI & AMD Crossfire Ready
Whisper Silent with 135mm Fluid Dynamic Bearing Fan
Specs
Heavy-duty protections, including:
OVP (Over Voltage Protection)
UVP (Under Voltage Protection)
OCP (Over Current Protection)
OPP (Over Power Protection)
SCP (Short Circuit Protection)
OTP (Over Temperature Protection)
AC Input
100-240 VAC, 15-8A, 50 - 60 Hz
DC Output
+3.3V
+5V
+12V
-12V
+5Vsb
MAX Output
24A
24A
83.3A
0.5A
3.0A
999.6W
Combined
120W
999.6W
6W
15W
Output Power
1000W@50°C
Features
100% Japanese Capacitors ensure long-term reliability
80 PLUS Gold certified, with 90% (115VAC) / 92% (220VAC~240VAC) efficiency or higher under typical loads
Fully Modular to reduce clutter and improve airflow
Heavy-duty protections, including OVP (Over Voltage Protection), UVP (Under Voltage Protection), OCP (Over Current Protection), OPP (Over Power Protection), SCP (Short Circuit Protection), and OTP (Over Temperature Protection)
NVIDIA SLI & AMD Crossfire Ready
Whisper Silent with 135mm Fluid Dynamic Bearing Fan
Specs
Heavy-duty protections, including:
OVP (Over Voltage Protection)
UVP (Under Voltage Protection)
OCP (Over Current Protection)
OPP (Over Power Protection)
SCP (Short Circuit Protection)
OTP (Over Temperature Protection)
AC Input
100-240 VAC, 12-5A, 50 - 60 Hz
DC Output
+3.3V
+5V
+12V
-12V
+5Vsb
MAX Output
24A
24A
70.8A
0.5A
3.0A
849.6W
Combined
120W
849.6W
6W
15W
Output Power
850W@50°C
Features
100% Japanese Capacitors ensure long-term reliability
80 PLUS Gold certified, with 90% (115VAC) / 92% (220VAC~240VAC) efficiency or higher under typical loads
Fully Modular to reduce clutter and improve airflow
Heavy-duty protections, including OVP (Over Voltage Protection), UVP (Under Voltage Protection), OCP (Over Current Protection), OPP (Over Power Protection), SCP (Short Circuit Protection), and OTP (Over Temperature Protection)
NVIDIA SLI & AMD Crossfire Ready
Whisper Silent with 135mm Fluid Dynamic Bearing Fan
Specs
Heavy-duty protections, including:
OVP (Over Voltage Protection)
UVP (Under Voltage Protection)
OCP (Over Current Protection)
OPP (Over Power Protection)
SCP (Short Circuit Protection)
OTP (Over Temperature Protection)
AC Input
100-240 VAC, 10-5A, 50 - 60 Hz
DC Output
+3.3V
+5V
+12V
-12V
+5Vsb
MAX Output
24A
24A
62.4A
0.3A
3.0A
748.8W
Combined
120W
748.8W
3.6W
15W
Output Power
750W@50°C
Features
100% Japanese Capacitors ensure long-term reliability
80 PLUS Gold certified, with 90% (115VAC) / 92% (220VAC~240VAC) efficiency or higher under typical loads
Fully Modular to reduce clutter and improve airflow
Heavy-duty protections, including OVP (Over Voltage Protection), UVP (Under Voltage Protection), OCP (Over Current Protection), OPP (Over Power Protection), SCP (Short Circuit Protection), and OTP (Over Temperature Protection)
Whisper Silent with 135mm Fluid Dynamic Bearing Fan
Specs
Heavy-duty protections, including:
OVP (Over Voltage Protection)
UVP (Under Voltage Protection)
OCP (Over Current Protection)
OPP (Over Power Protection)
SCP (Short Circuit Protection)
OTP (Over Temperature Protection)
AC Input
100-240 VAC, 10-5A, 50 - 60 Hz
DC Output
+3.3V
+5V
+12V
-12V
+5Vsb
MAX Output
24A
24A
54A
0.3A
3.0A
648W
Combined
120W
648W
3.6W
15W
Output Power
650W@50°C