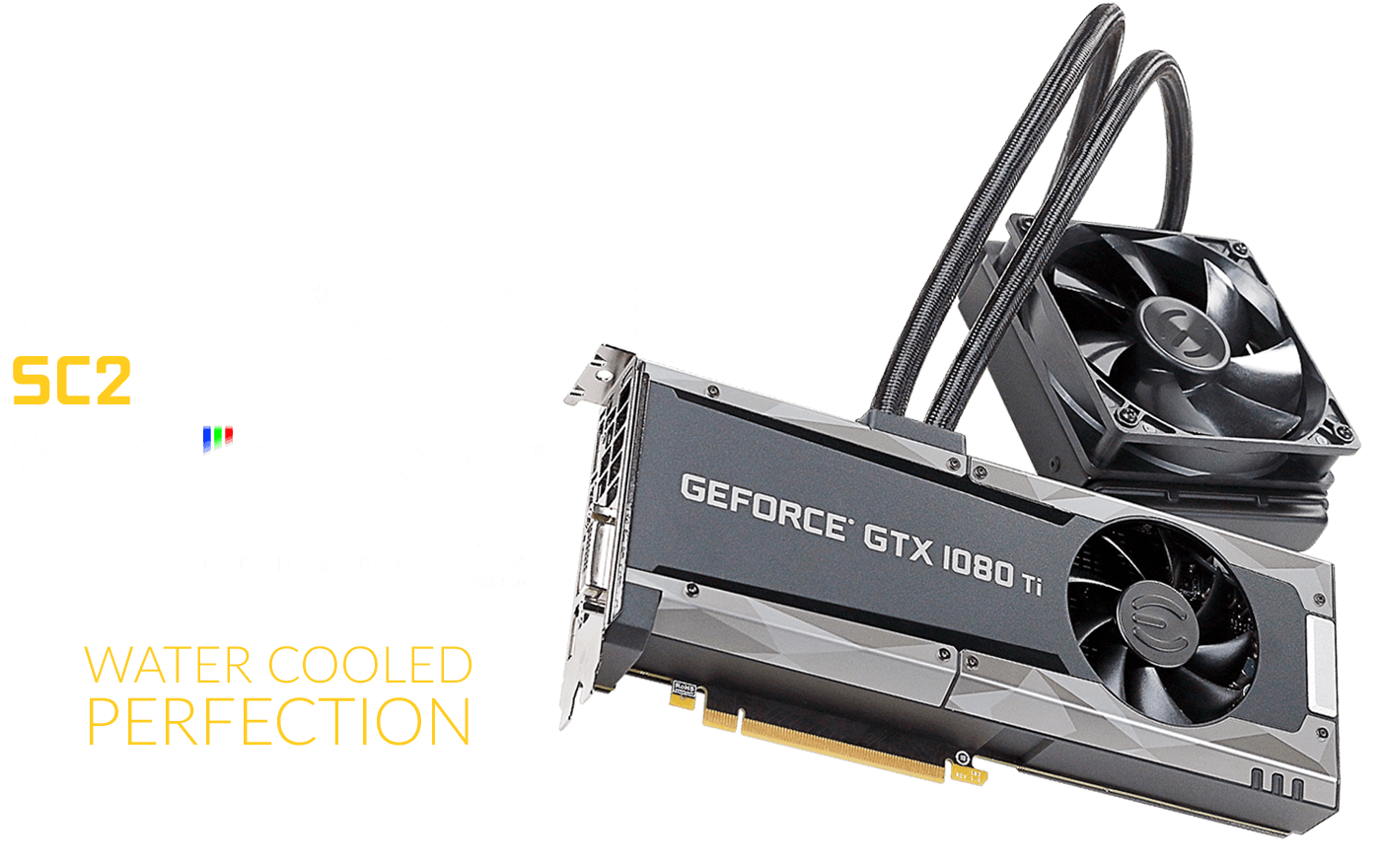 The EVGA GeForce GTX 1080 Ti SC2 GAMING HYBRID w/ iCX Technology combines the cooling advancements of the EVGA GTX 1080 FTW Hybrid cooler with EVGA's exclusive iCX Technology. Featuring a total of 11 global patents, iCX is the very definition of Interactive Cooling. With EVGA's iCX Technology, users will have a better understanding of their graphics card's operation. This includes temperature monitoring on key components (not just GPU) and targeted cooling, which provides better overclocking capabilities.
On top of that, we took our award-winning HYBRID solution and cranked it up a notch by including a dedicated memory cooling plate that makes direct contact with the cooling block. The VRM area of the card is covered by a dedicated heatsink/fan that keeps the power areas of the card cool, even during a long gaming session. Of course, the HYBRID water cooling solution gives you unbelievable GPU temperatures, sometimes cutting your GPU load temperatures in half! Best of all? The water cooler is completely self-contained, with an included 120mm radiator and fan, no filling, no custom tubing, and no maintenance. Just plug and play! All backed by EVGA's legendary Warranty. The choice is simple: EVGA HYBRID products are truly water-cooled perfection.
EVGA iCX Technology is not JUST a Cooler.
It is a combination of new PCB, Thermal Modules, and Precision XOC.
Featuring a total of 11 global patents (pending and granted), iCX is efficiency perfected.
9 Additional Sensors and MCU's embedded on the PCB.
Full Control Using EVGA Precision XOC.
EVGA's iCX is the Very Definition of Interactive Cooling.
With EVGA
i

CX Technology, a new era of PC gaming is coming!
EVGA iCX has
9

THERMAL
SENSORS
& Multiple MCUs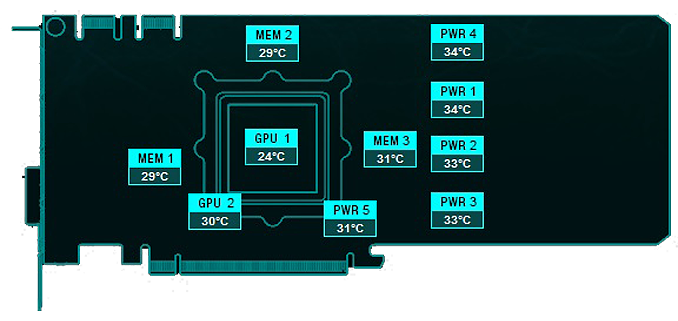 All 9 sensors can be displayed in EVGA Precision XOC and OSD
Interactive Cooling
with Everything Detected
Asynchronously-cooled GPU and PWR components use iCX sensors to determine Pump/Fan speed.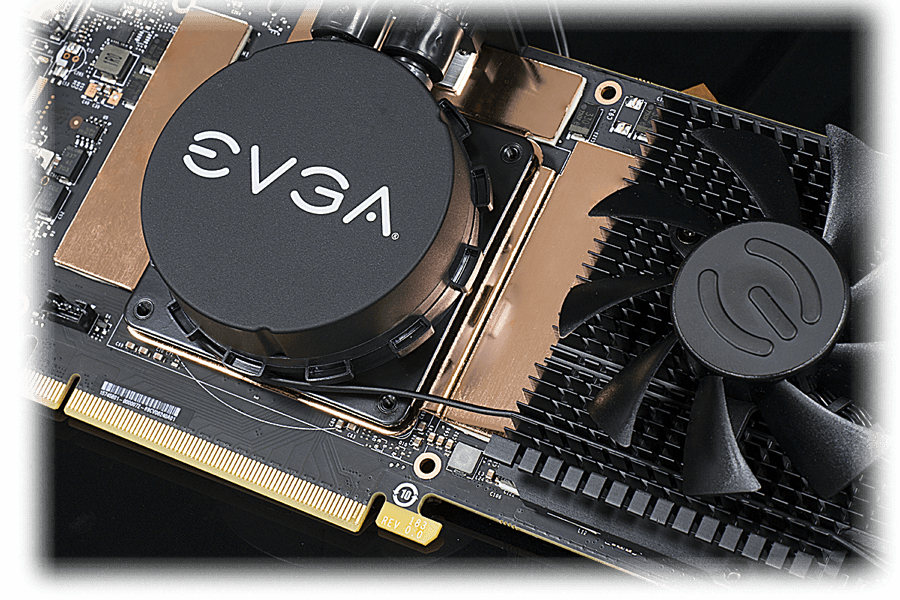 Full Control with
EVGA Precision XOC
Each sensor can be monitored in real time and displayed on PXOC OSD.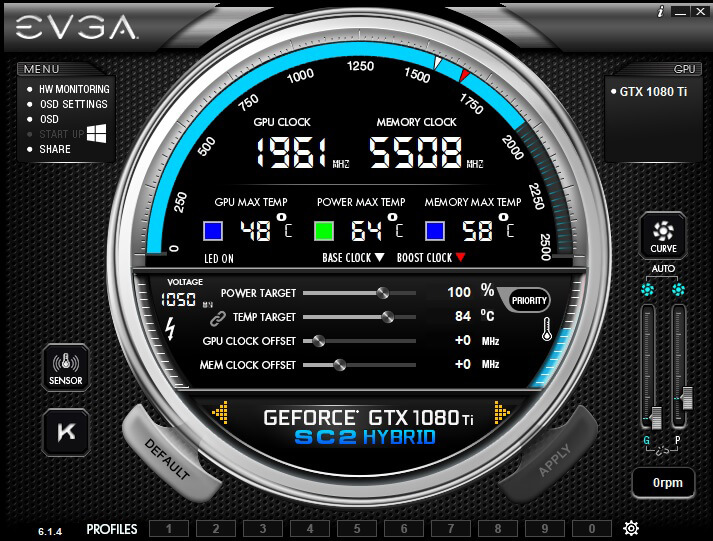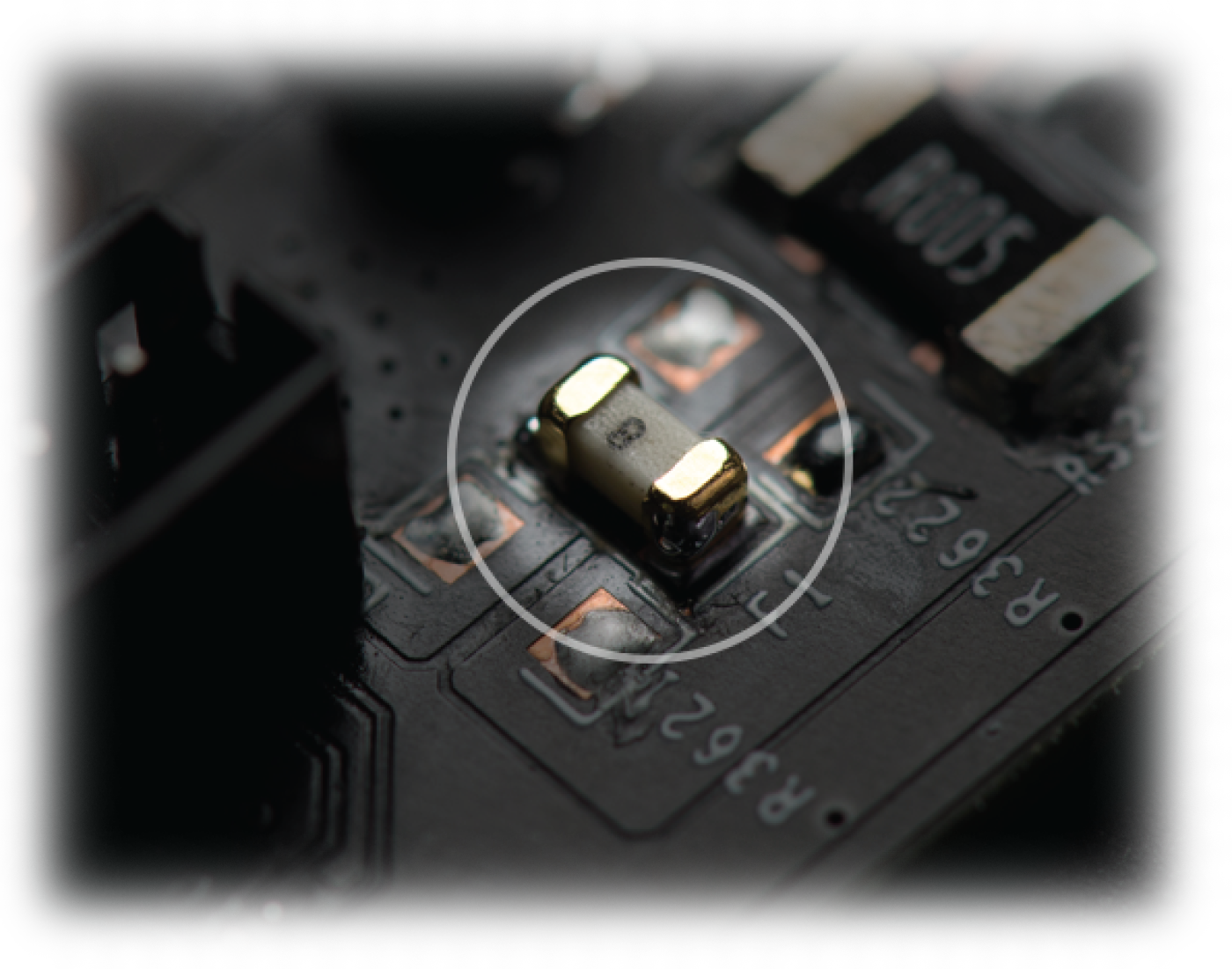 An EVGA ONLY fuse adds another layer of protection to your card and system.
Built On Pascal
The EVGA GeForce GTX 1080 Ti SC2 HYBRID features the most advanced GPU architecture ever made, designed to be the engine of next generation gaming.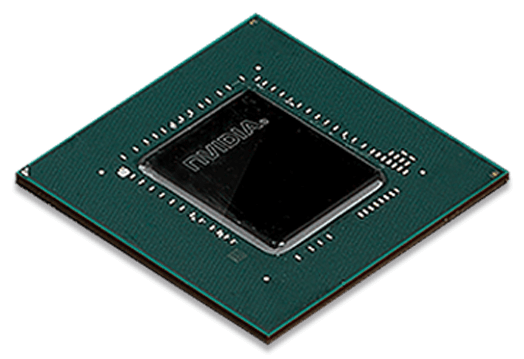 Hydro Performance Without the Hassle
All in one cooling solution that is completely self-contained. No filling, no custom tubing, no maintenance. Just plug and play.
Sleek Looks
Intelligent wiring system and sleeved tubing make this one sleek cooler without the messy wires.

Copper Base Built For GPU's
A copper base that is BUILT for GPU's, the ONLY way to get the best temps possible.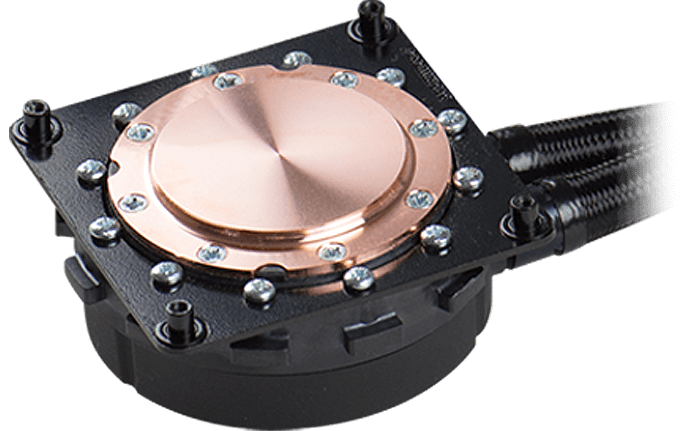 Dedicated Memory Plate
A dedicated memory plate that makes DIRECT contact with the water cooling block. Giving the lowest memory temperatures possible.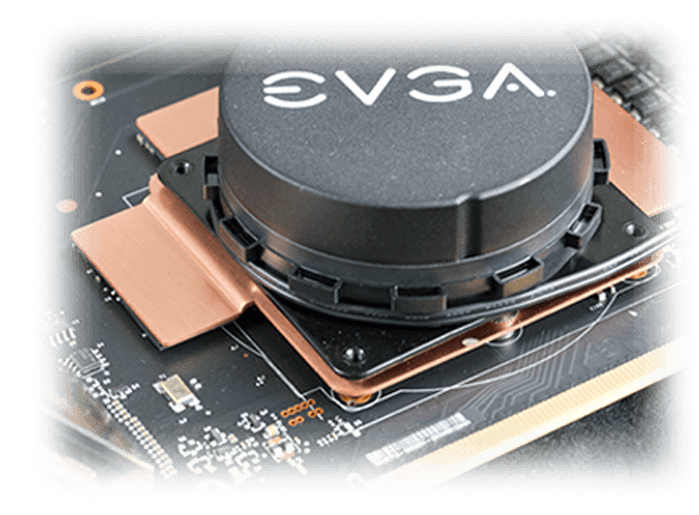 Built-In Radiator and Fan
Built-In 120mm radiator and fan helps dissipate the heat keeping the GPU as cool as possible. Fan can also be swapped or customized.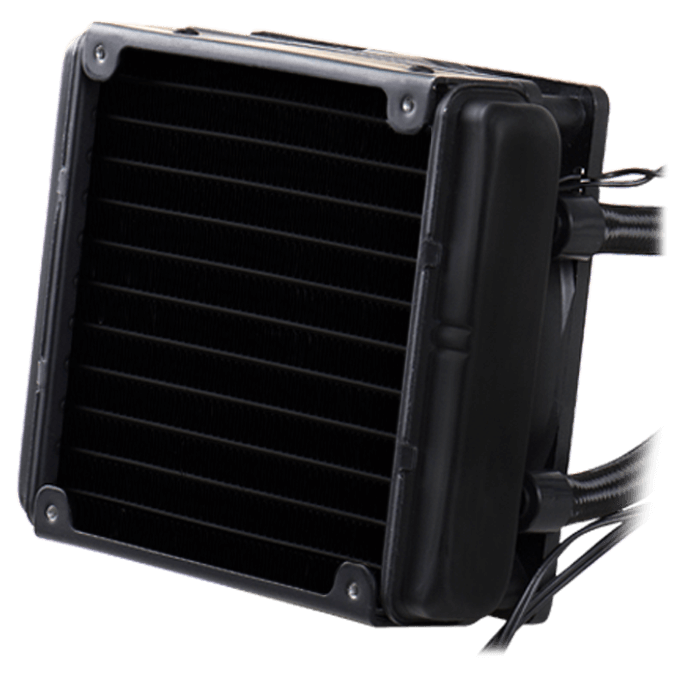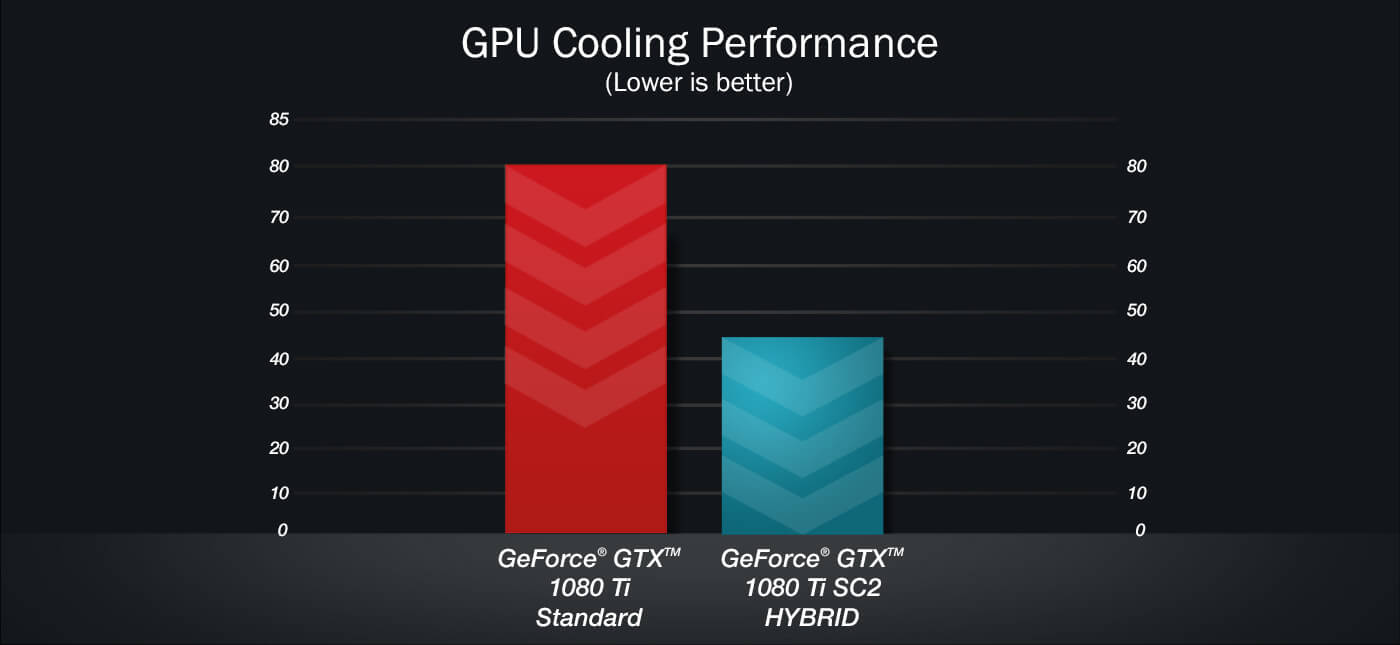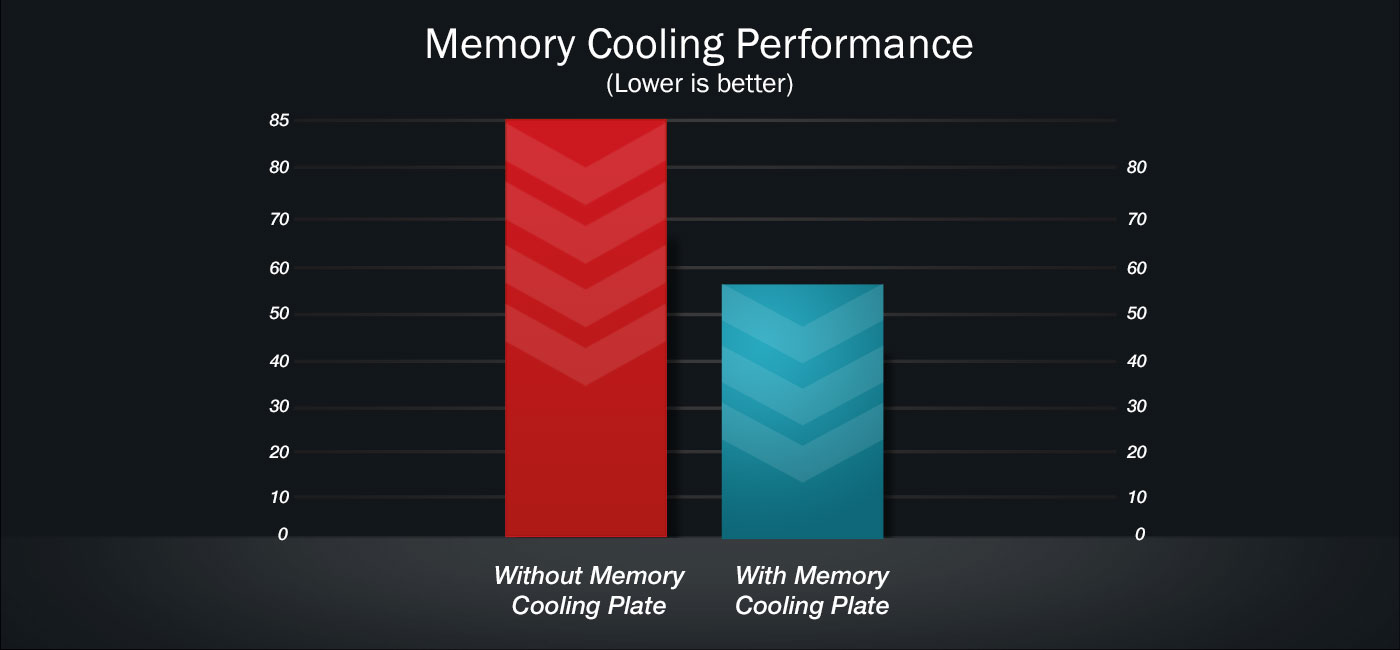 11G-P4-6598
EVGA GeForce GTX 1080 Ti SC2 HYBRID
Core
CUDA Cores: 3584
Base Clock: 1556 MHz
Boost Clock: 1670 MHz
Bus: PCIe 3.0
2-way SLI Ready
Memory
Memory Detail: 11264 MB GDDR5X
Memory Bit Width: 352 Bit
Memory Clock: 11016 MHz
Memory Speed: 0.18 ns
Memory Bandwidth: 484.4 GB/s
Key Features
9 additional temp sensors to monitor Memory and VRM
Built for EVGA Precision XOC
EVGA iCX Technology
HDMI 2.0b, DisplayPort 1.4 and Dual-Link DVI
Hybrid "All-in-One" Watercooler
Max Digital Resolution - 7680x4320
Microsoft DirectX 12 API
NVIDIA® Ansel
NVIDIA G-SYNC
NVIDIA GameStream
NVIDIA GPU Boost 3.0
NVIDIA SLI w/ HB Bridge Support
OpenGL 4.6 Support
PCI Express 3.0
Safety fuse to protect components from damage due to improper installation or other component failures
Simultaneous Multi-Projection
VR Ready
Vulkan API