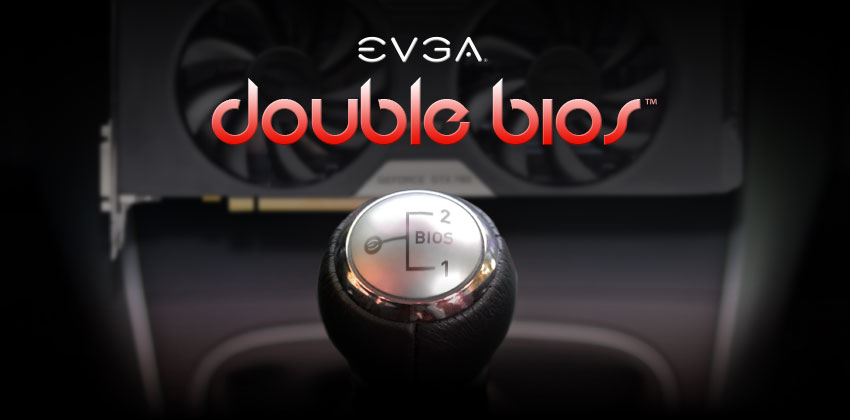 Double Gear Up!
We know what you want. You want more control, improved overclocking and BIOS recovery. EVGA now has a line of graphics cards featuring Double BIOS™, with these features and more!
A secondary BIOS allows you to experiment with custom BIOSes without risk of breaking the card, and allows easy BIOS recovery with just the flip of a switch. Also, on select cards the secondary BIOS may unlock additional overclocking potential and/or improved fanspeed control!*
Upgrade today and ensure that your EVGA card has Double BIOS™ by selecting one of the below SKUs.
* May require optional BIOS update located at the "My Products>View Details" page. BIOS update will show on qualified parts ONLY. If you have a double BIOS part, and DO NOT see the update, this means the update is already applied!
Switching the BIOS is easy!
Turn off system.
Locate the BIOS selector as indicated.
Switch the BIOS selector to secondary (or third) position.
Boot up the PC.
You are now using the secondary BIOS!
See the EVGA products below that feature Double BIOS™
GEFORCE GTX 780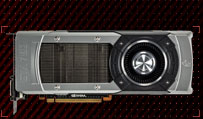 GEFORCE GTX 770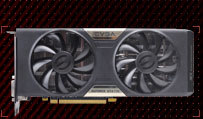 GEFORCE GTX 760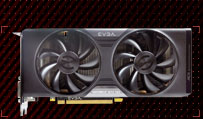 | Model | Part Number | # of BIOS | Where To Buy |
| --- | --- | --- | --- |
| EVGA GTX 760 FTW | 04G-P4-3768-KR | 2 | |
| EVGA GTX 760 | 04G-P4-3767-KR | 2 | Coming Soon |
| EVGA GTX 760 SC | 02G-P4-3765-KR | 2 | |
| EVGA GTX 760 | 02G-P4-3763-KR | 2 | Coming Soon |