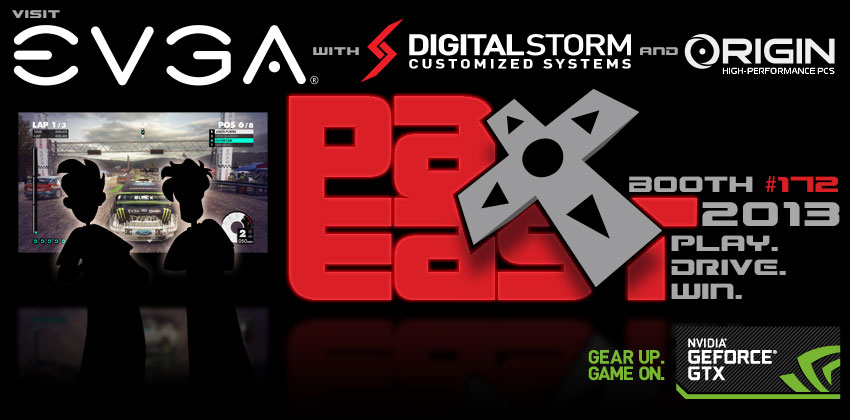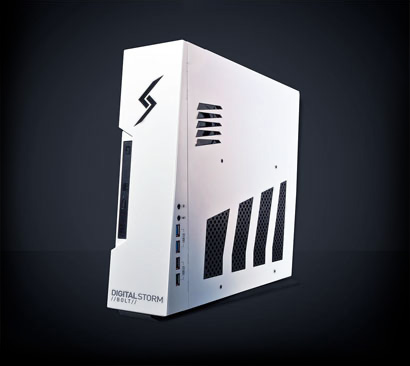 Join The H.U.N.T and Win!
DIGITALSTORM wants you to go home with a brand new gaming system! Join The H.U.N.T at the DIGITALSTORM Bolt LAN located at the EVGA booth for a chance to win your very own BOLT system, courtesy of DIGITALSTORM! Stop by, play a round of Rise of The Triad and get a raffle ticket for your chance to win the DIGITALSTORM Bolt!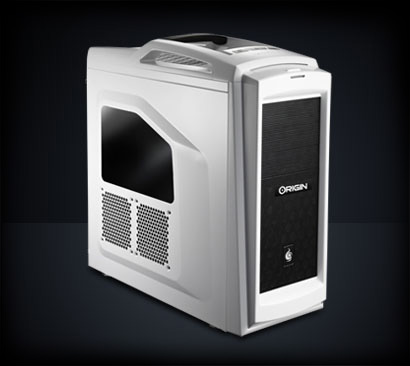 Drive Fast Win Big
Bring your best racing skills with you to PAX because ORIGIN PC is giving away one of their MILLENNIUM Gaming Desktops. If you get the lowest time all weekend on the ORIGIN PC powered racing simulator, you will be taking home a brand new gaming rig courtesy of ORIGIN PC. Stop by the ORIGIN PC racing station at the EVGA booth to give it a go!
Going to PAX East 2013? We would love to see you, so stop by and see us at booth #172 to learn more about the contests we are running and the great prizes!
Can't attend PAX East 2013? No problem, Jacob will have you covered with a PAX East 2013 recap.
Check them out at www.facebook.com/TEAMEVGA!