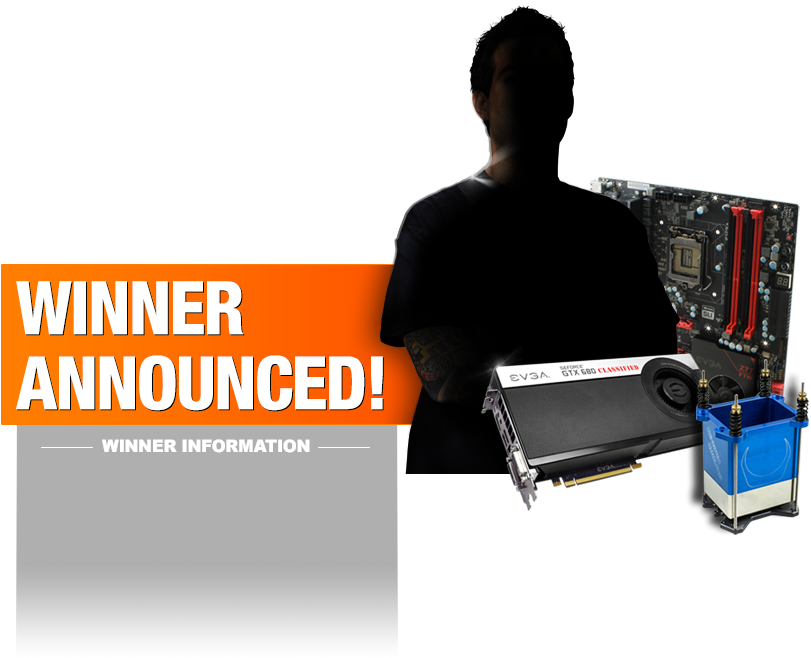 Solonire
Slogan:
For the enthusiast in everyone
Click here to download the Venom Precision X skin.

EVGA GeForce GTX 680 Classified - ARV $660
EVGA Z77 FTW Motherboard - ARV $330
EVGA SuperNOVA NEX1500 Classified Power Supply - ARV $450
Intel i7 3770K CPU (Hand Picked by k|ngp|n!) - ARV $330
GSkill [TridentX] 8GB DDR3 2666MHz Memory Kit - ARV $150
Kingpin Cooling 6.66 Venom CPU Container - ARV $275
To learn more about extreme overclocking and stay up to date on the latest news, make sure to follow EVGA, Kingpin Cooling and GSkill on Facebook!