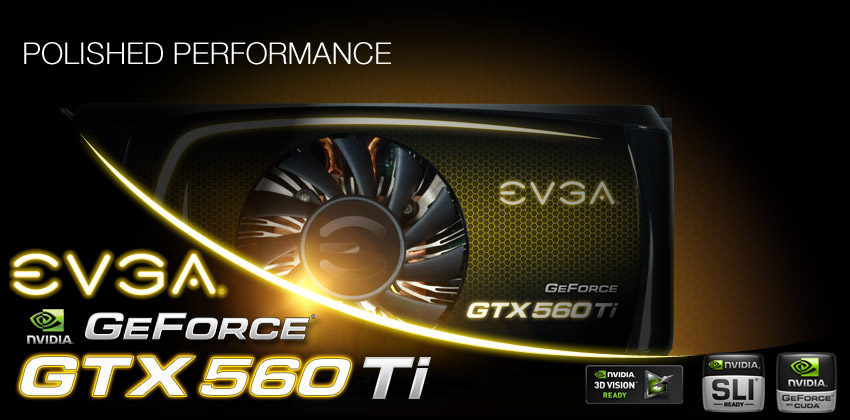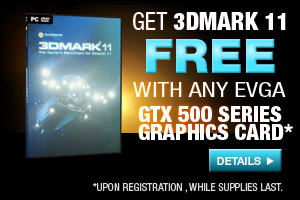 Polished Performance
Introducing the latest in high performance graphics accelerators, the EVGA GeForce GTX 560 Ti. This card allows you to discover incredibly detailed DirectX 11 worlds with tessellation performance that destroys the competition. Not to mention it also offers general performance increases of over 3x that of previous generations*. It isn't just all about speed though, the EVGA GeForce GTX 560 Ti gives you NVIDIA Surround, 3D Vision, PhysX, SLI and more.
Never settle for second best!
EVGA delivers superior performance, cooling, warranty and software!
Think all GeForce GTX 560 Ti cards are the same? Guess again. Experience the EVGA difference with the EVGA GTX 560 Ti FPB and Superclocked cards. These cards feature superior components over other manufacturers, which means better overclocking, performance, and temperatures in addition to EVGA's exclusive software and warranties.
Experience the EVGA Difference!
EVGA GTX 560 Ti FPB and Superclocked
Other Brands
Basic Design
Genuine GTX 560 Ti Design
GTX 460 Conversion
Power Phases
4 Phase GPU Power
3+1 Phase GPU Power
PCB Layers
8
6
Overclock Capability
Excellent
Good
Overclock Stability
Excellent
Good
Cooling Design

3x Heatpipes
Memory Cooling
VREG Heatsink Cooling

2x Heatpipes
No Memory Cooling
No VREG Heatsink

Fanspeed Adjustments
30-100%
40-70%