EVGA Classified Super Record 2 (SR-2) Motherboard
We are proud to present the EVGA Classified SR-2, the absolute ultimate for the extreme user. It takes everything that made the X58 Classified 4-way SLI motherboard great and doubled it up. Now you can experience the ultimate in overclocked multithreaded performance by way of Dual 1366 sockets which allow for hyper-threaded Intel Xeon CPU's to be combined together for massive amounts of workload to be spread across a multitude of processing threads.
When combined with compatible Intel 6 Core CPU's, you create a massive system capable of up to 24 CPU threads of compute power. If you want future-proof, this is it!
We have literally created a new form factor to fit all the amazing things on one board. Whether you are an extreme gamer, overclocker, power user, workstation user, server admin, folder/cruncher, or just a PC enthusiast; this is the ultimate motherboard. This board will encode your movies, render your images, or even load your games faster than you ever thought possible.
Classified SR-2
Dual CPU Sockets
4-way SLI
Socket Bling
8 Phase PWM
48GB of Memory
USB 3.0
SATA III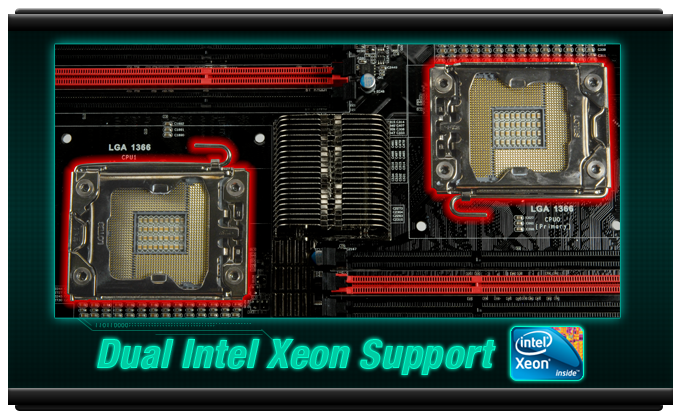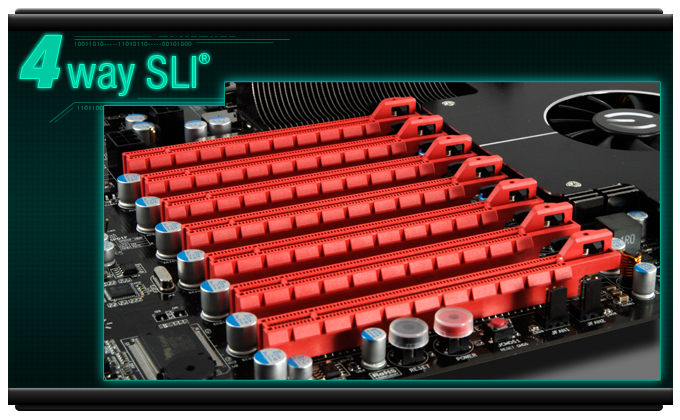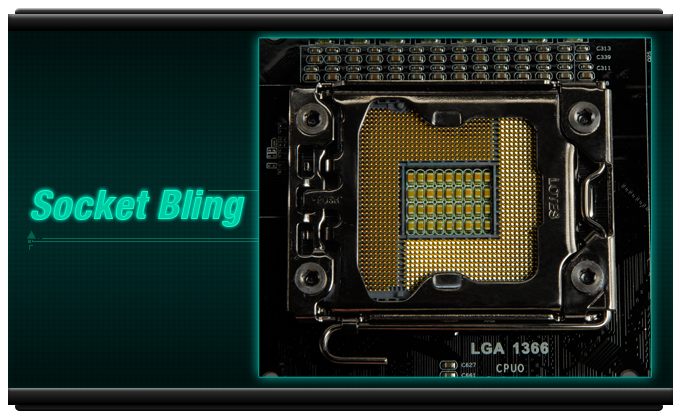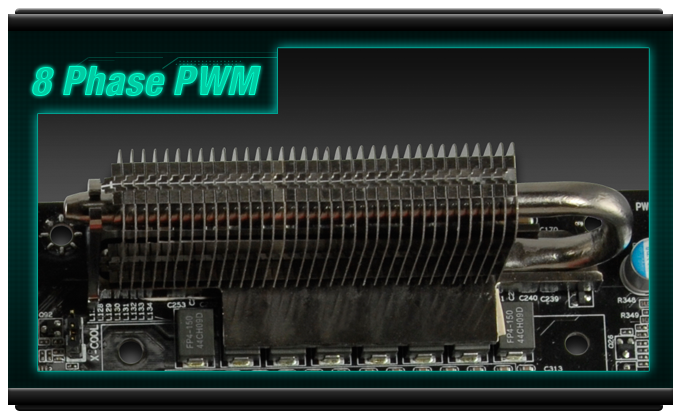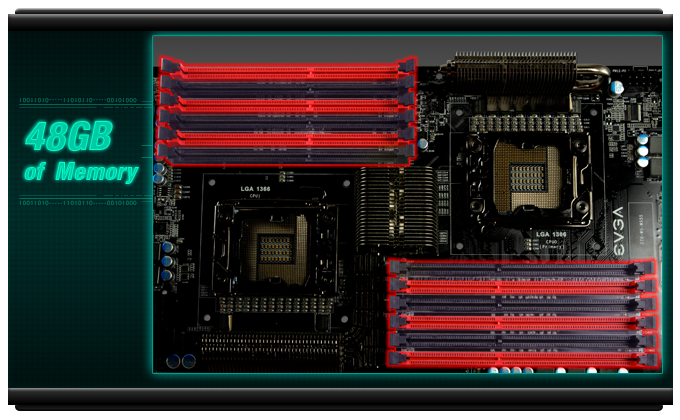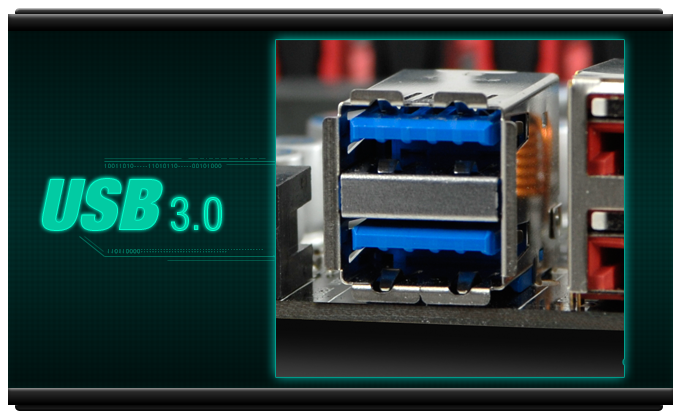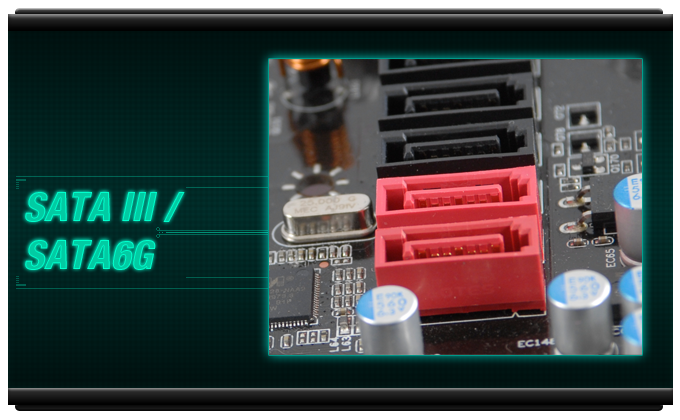 Motherboard Features:
Supports Intel® Xeon® Dual QPI Socket 1366 Processors
Intel® 5520 Chipset
12 DIMM Triple-Channel DDR3 1333MHz+ (up to 48GB)
Enthusiast Layout Supporting 2-way SLI, 3-way SLI, 4-way SLI or CrossFireX
2 SATA III 6.0GB/s Ports, 6 SATA II 3.0GB/s Ports, 2
E-SATA Ports
2 Gigabit Ethernet Ports (10/100/1000)
8 Channel High Definition Audio
2 USB 3.0/2.0 Ports, 10 USB 2.0 Ports (6 I/0, 4 Internal)

Now meet the 1200W Super Record 2 (SR-2) Power Supply
In addition to the innovative EVGA Classified SR-2 motherboard, EVGA will soon be offering the ultimate power solution. The EVGA Classified SR-2 Power Supply takes high performance power to the next level. Rated at 1200W, this baby can peak at over 1500W of output. With 6 +12v rails capable of putting out 38A a piece, it's clear why this is the ultimate of all power supplies.
Over 1500W Peak Power
6 +12v rails rated at 38 amps each
Adjustable +12v Rail
Adjustable Fan speed
Perfect for the SR-2 Motherboard
More information coming soon... stay tuned for more details!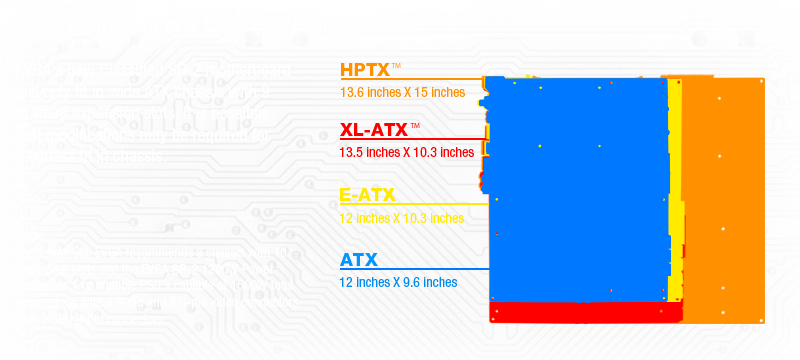 EVGA Classified SR-2 (Super Record 2)
Part Number
270-WS-W555-A1
CPU Support
Intel Socket 1366 (Xeon 5600/5500)
Chipset
Intel 5520
Memory Support
Dual or Triple Channel DDR3
SLI Support
2-way, 3-way, 4-way
SATA Header
8
SATA Type
2x600MB/sec / 6x300MB/sec
USB Ports
2x3.0 / 10x2.0
PCIE Slot
7 x PCIe x16/8
Integrated LAN
2 x 10/100/1000
Product Warranty
Limited Lifetime upon registration

© 2010 Intel Corporation. All other trademarks are the property of their respective owners.
Article viewed: 677868 times since 3/16/2010 12:01:00 AM