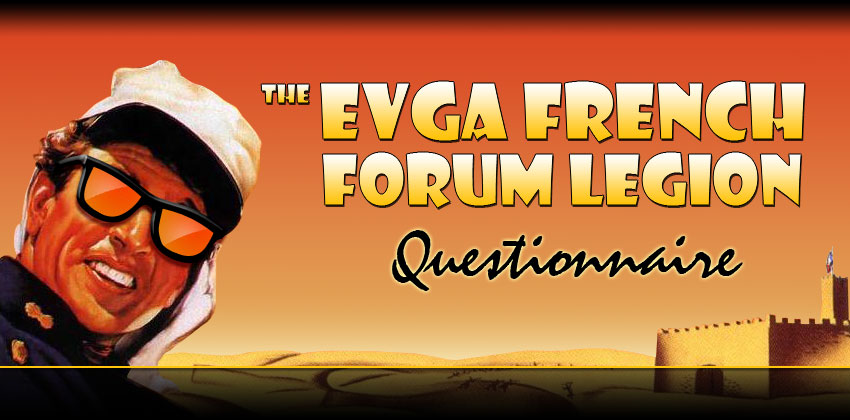 Join our French forums and win!
EVGA has recently set up a new French-speaking forum on our EVGA France website. We wanted a place for all of our French-speaking customers to get together and create a community like our English forum. As a sort of grand opening celebration, we are offering a promotion for EVGA products to those that join our new French forum and answer a few questions about EVGA products. Everyone that successfully answers the questions will be entered into a random drawing where each winner will receive one of the prizes!
It's that easy! Please join us in this first-time contest from EVGA in France!
Prizes:
1x EVGA X58 SLI Classified - 141-BL-E760-A1 - $399.99
1x EVGA P55 FTW 200 - 141-LF-E658-KR - $299.99
1x EVGA P55 FTW - 132-LF-E657-KR - $229.99
1x EVGA GTX 295 CO-OP Edition - 017-P3-1295-AR - $509.99
1x EVGA GTS 250 - 512-P3-1153-TR - $139.99
20x EVGA P55 T-Shirts - $7.00
20x EVGA Decade T-Shirts - $7.00
How do I sign up?
Terms: