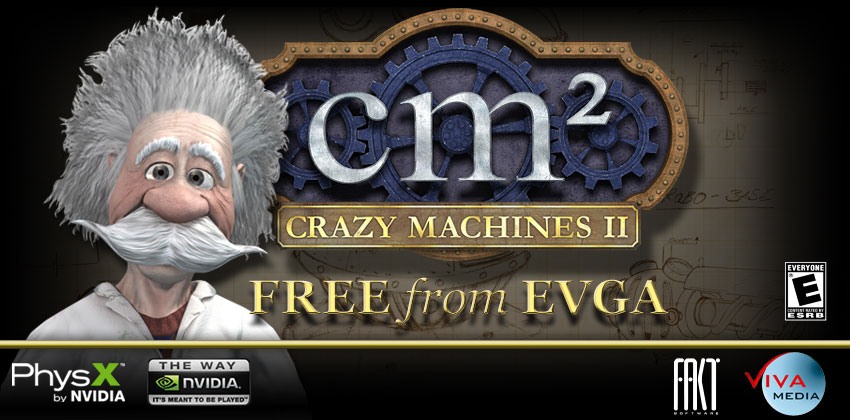 Crazy Machines 2+ Free* with Eligible Cards!
Crazy Machines 2 takes a proven puzzle game concept and ramps up the fun with incredible 3D graphics, amazing physics using NVIDIA PhysX, and more. Experiment, create and build to your heart's desire and enjoy magnetically-addictive game play! The code you use will unlock the full, GPU PhysX enabled version of Crazy Machines 2+ (cards purchased 6/1/09 and later)!
Kick your brain into high gear with incredible mind bending puzzles. Tinker with wrecking balls, lightening rods, lasers, pulleys, springs, gears and more to create the chain reaction you need! Unlock a new 3D world of fun that the entire family will enjoy!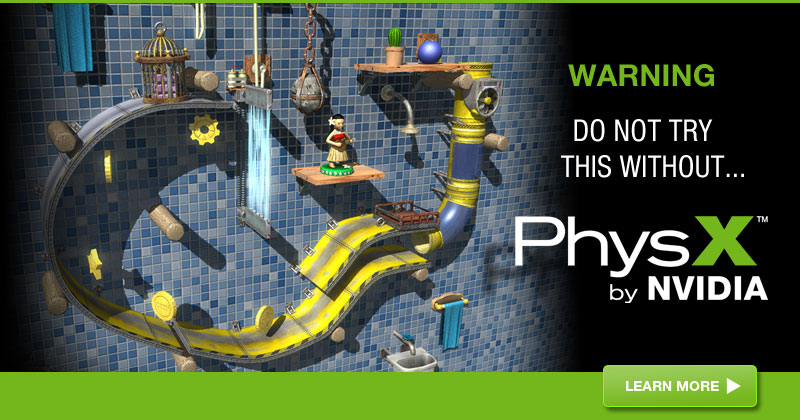 © 2009 NVIDIA Corporation. NVIDIA, the NVIDIA logo, GeForce, and The way it's meant to be played are trademarks and/or registered trademarks of NVIDIA Corporation. © 2008 Viva Media LLC. © 2007 Novitas Publishing Gmbh, FAKT Software GmbH.
* While supplies last for products purchased on or after 6/1/09, North America only.
Article viewed: 54976 times since 6/10/2009