EVGA GeForce RTX™ 3090 K|NGP|N
"The EVGA GeForce RTX™ 3090 K|NGP|N positions itself as the ultimate card for extreme overclocking, and this time raises the bar even higher."– Jacob Freeman – Global PM Director
This is the Ultimate GeForce RTX™.
"The EVGA GeForce RTX™ 3090 K|NGP|N continues the dominant legacy of its predecessors and once again defines the pinnacle of overclocking engineering and performance."– Vince "K|NGP|N" Lucido
Extreme Power
The K|NGP|N's backbone is a 12 Layer PCB powered by extreme power design with extreme overclocking in mind. With integrated Smart PowerStages, each capable of supplying continuous current, the K|NGP|N has a powerful VRM matching or exceeding the best GeForce RTX™ 3090 GPUs available.

Digital Power Solution that is controlled by software is more precise and accurate, giving you ample power to push this card to the limit. Three 8-pin PCIe power connectors located on the right side of the PCB allows for easy cable management and mega power delivery.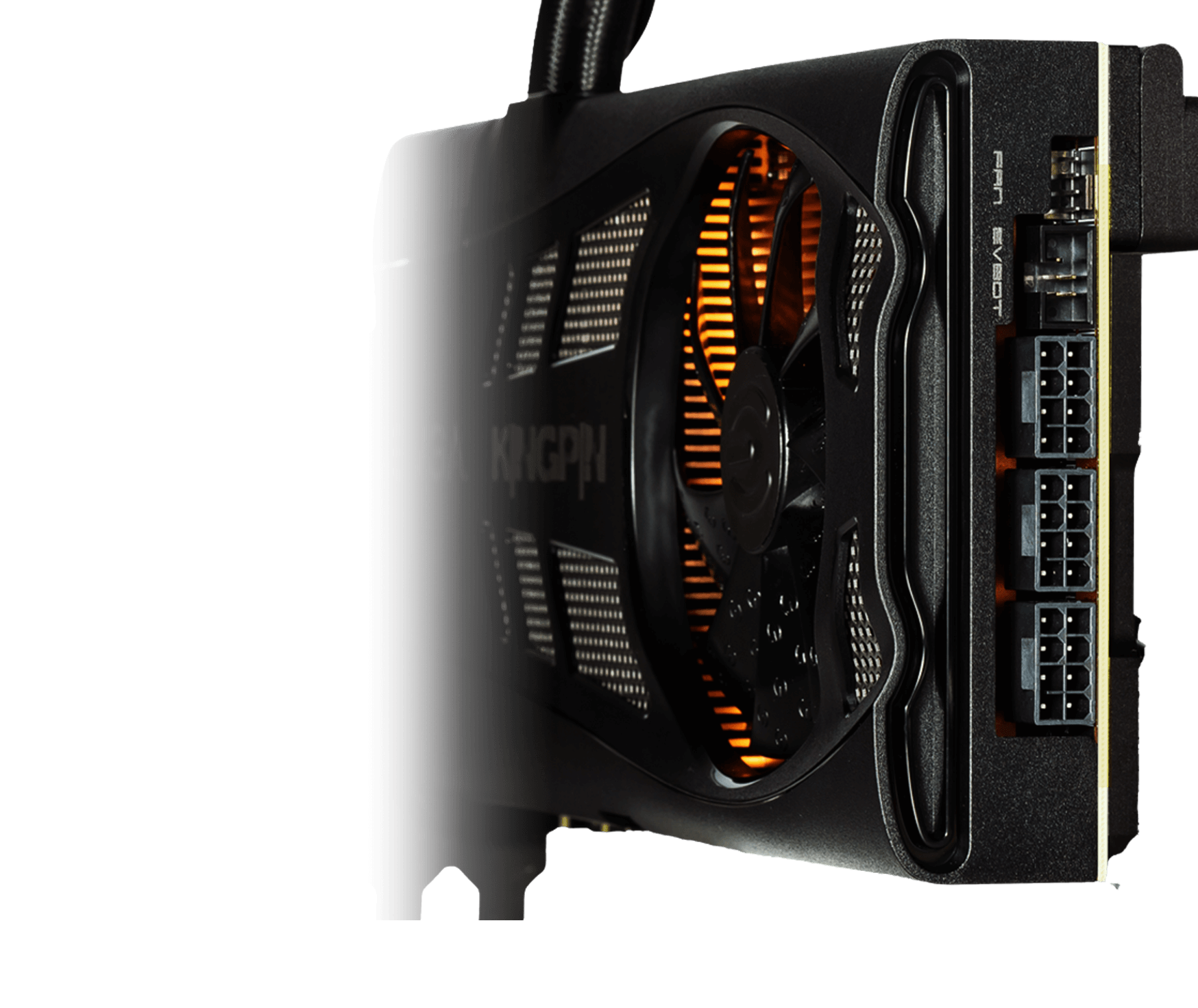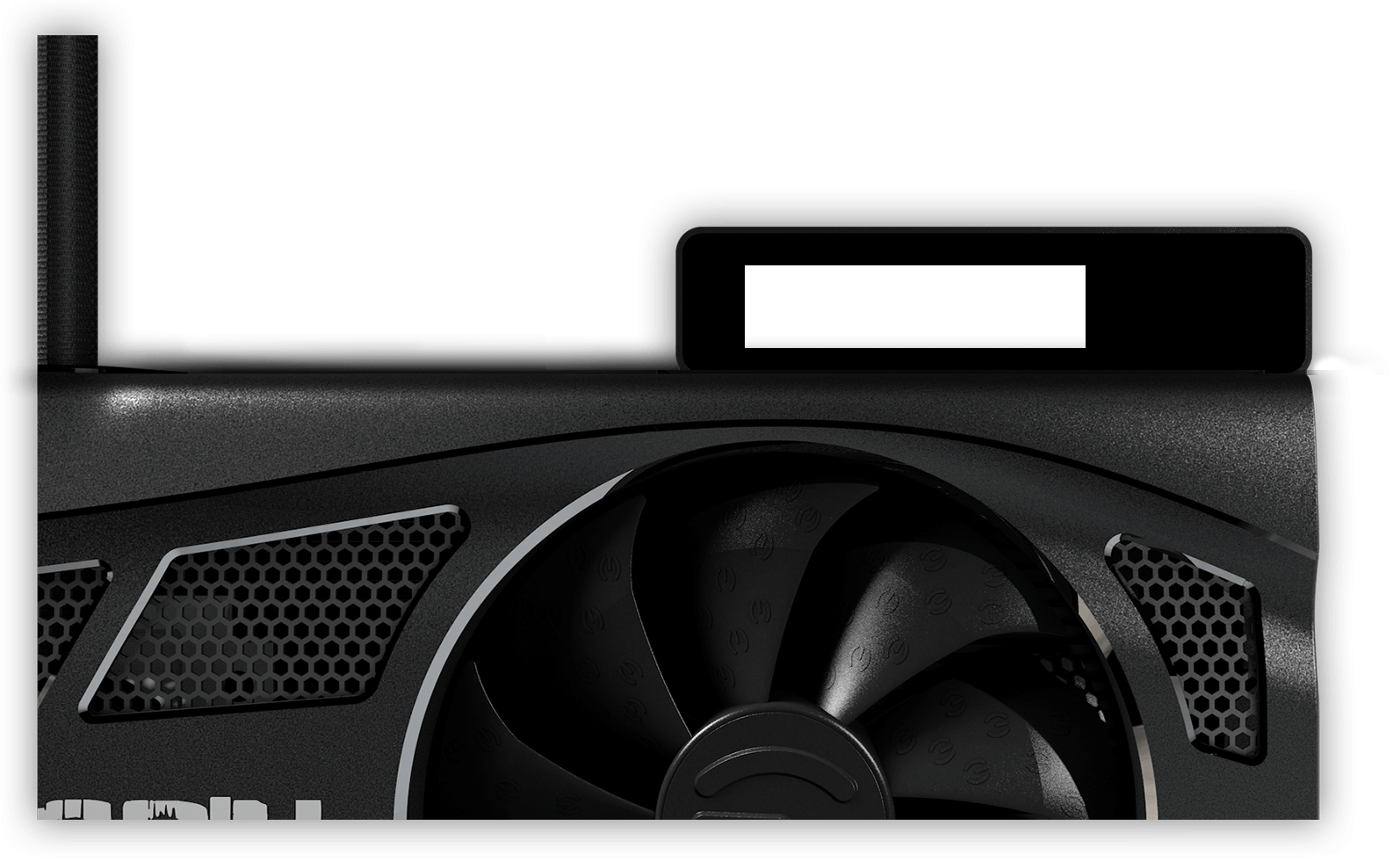 OLED Monitoring Display
Built in flip up 176 x 48 pixels OLED display allows you to monitor your whole VGA status. Best of all? This OLED is integrated into the PCB, meaning that no matter the graphics card orientation or the cooler being used, the display can be easily read. Monitor real-time voltages, temperatures, clocks and more.

OLED supports up to 9 GIF animations – 6 default + 3 user created uploads
Precise Monitoring and Control
Integrated headers for monitoring voltages in real time allowing you to push the EVGA GeForce RTX™ 3090 K|NGP|N to new levels with precise power and frequency. Three onboard BIOS's let you choose between Normal, OC or LN2 modes.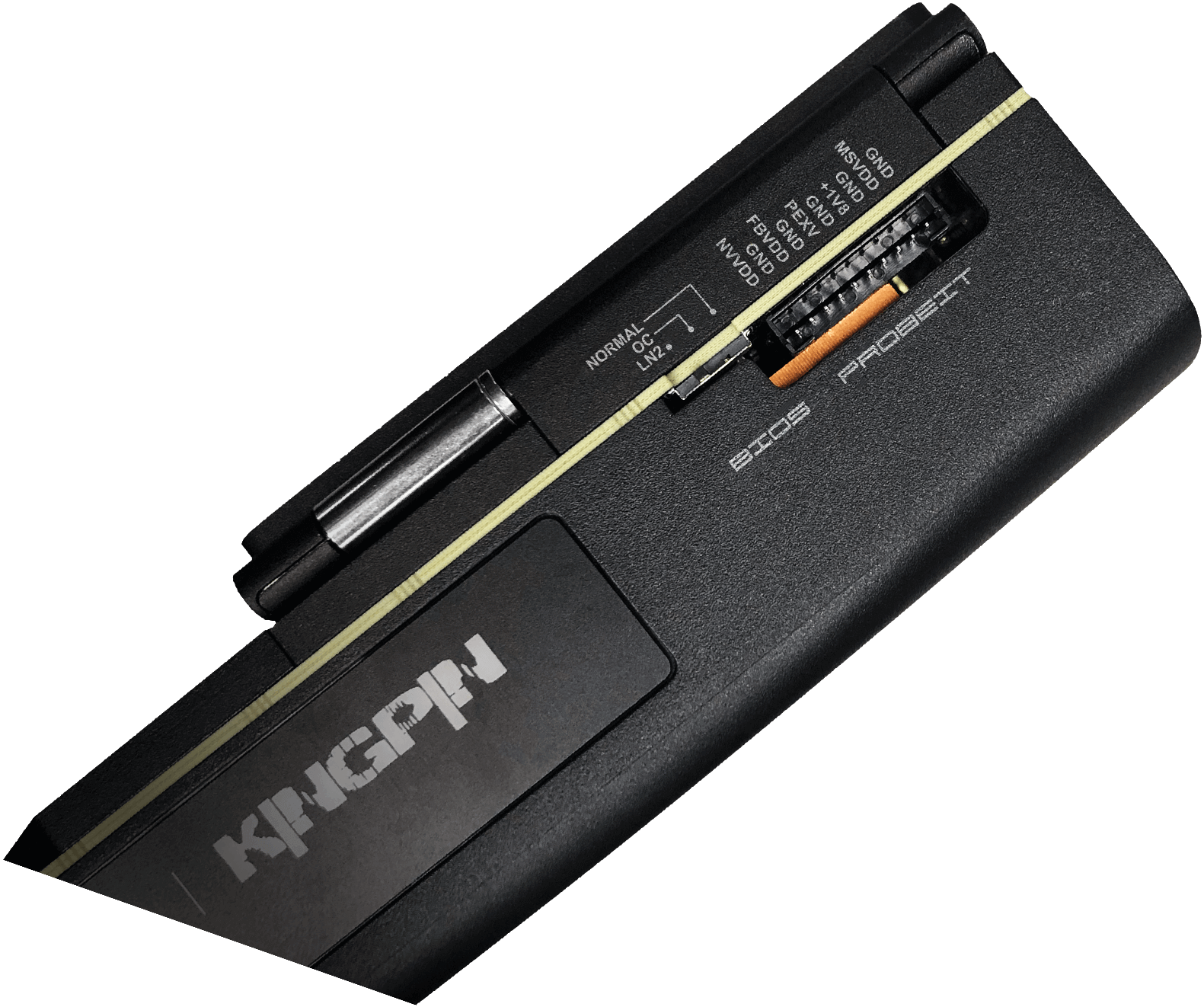 Cooling 360
The EVGA GeForce RTX™ 3090 K|NGP|N is built with an Asetek 360 closed loop water cooling radiator, a first for any EVGA graphics card. This card is incredibly cool, giving you super low temperatures allowing you to maximize your GPU Clock.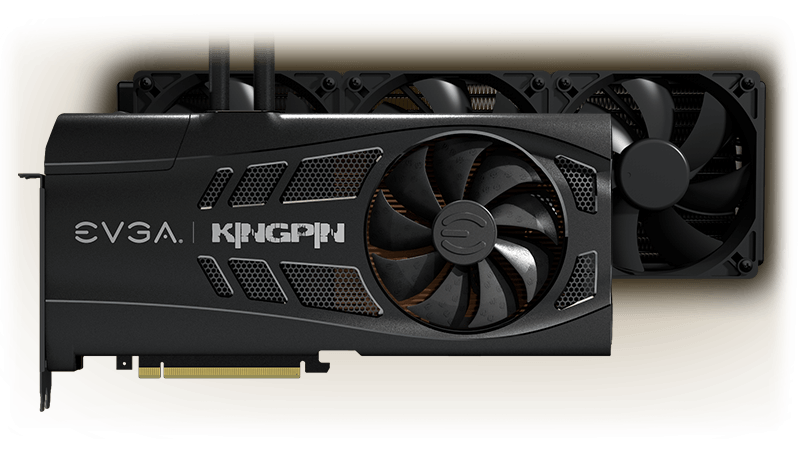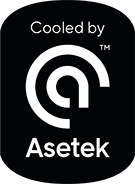 Hydro Copper
The EVGA GeForce RTX™ 3090 K|NGP|N HYDRO COPPER is built with a solid CNC-milled copper waterblock designed to handle temperatures that a standard air cooler can only dream about.
The HYDRO COPPER edition supports a full-cover single-slot water block, allowing you to tap into your existing water cooling loop system* for the lowest temperatures possible - short of sub-zero cooling - to maximize your GPU Clock.
*EVGA HYDRO COPPER waterblocks require a custom liquid cooling system, including, but not limited to, a pump, radiator, tubing, fittings, reservoir, and appropriate type of liquid for watercooled systems. Using an EVGA HYDRO COPPER product without properly connecting a liquid cooling loop will cause a graphics card to overheat and fail.