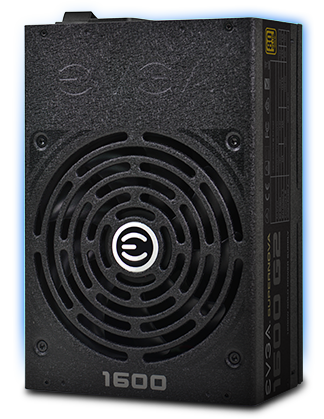 EVGA 1600 G2 Power Supply Early Adopter Program
EVGA is excited to announce a brand new addition to our power supply family - the EVGA SuperNOVA 1600W G2! If you need more power for your rig, this is your lucky day! As a thank you to our wonderful community, we will be selecting 100 people who fill out the questionnaire below to become early adopters. What is the benefit of being chosen? As an early adopter, you will receive the EVGA SuperNOVA 1600W G2 Power Supply at an introductory price of $199.99. This is $150.00 off the MSRP of $349.99! Not only that, but those chosen will have the option to receive an additional $25.00 off via mail in rebate bringing the price down to a stunning $174.99!*
This is a GLOBAL promotion and all are welcome to participate!
To enter for a chance to be chosen for the Early Adopter price of $199.99, all that is required is for you to have a FREE EVGA account and to complete the questionnaire below. Winners will be selected on or before 06/24/2014.
EVGA 1600 G2 Power Supply Early Adopter Program Winners
If you see your EVGA username below, congratulations you have been selected as an early adopter!
Please scroll down below to purchase your power supply.
aldie
alvinfinlay
alynd
Analogkid
AwabiHo
b0chn01
Beastlifter
BiggPlayaT
bison88
Branman007
btsonaz
cervezazx
coneroller
conman1994
coronaflo
DarkStarrFOFF
dbrisc
delepitor
DOS_equis
dpcummings
ea1011
efast3
Ergo Prodigy
etlok
FCottos
Fowfaster
fro2do
Frrstlthr
glueyfeathers
gohde
grimmace
gutwx
HaccKerZ
Hamnbone
inuhoglu
Issac006
Ithyr
japarsell
Jfrech14
jimbobwey
Jimmyf1312
Johnny_Utah
johnsonde
jps44
JWDMAD
kameha
kbickhaus
kecheme
KimbaWLion
kimdae
kobroro
Kronak the mad
Lavins
lifeisshort117
lucidworld
mad1316
magnamod
ManBearPig
Mclovin1524
MFR73
mobutu_sg1
nadamczak
Nexillus
osarion
phlewyd
PHreax1
plam77
Rabid74
rcazares
reaper5005
RICKY S BLAND
ridesy
Roland82
rustyhandle
Sajin
schnyder
SHADOW99
shahram_b
shooter1977
slayer38115
SocioPC
taemoo
tfures
TheFailBot
timironi
timreed1
trevorsmart
Twoecho
Ughhuh
vlps5122
Way2FadeD
wc7718
whitleyca
wlowe
xanthus1
Xempt
xyz_jots
yeenoghu
Zakashi
ZaknafeinGR
This promotion has ended. If you are a winner, please log in to purchase your power supply.
Terms and Conditions

© 2014 EVGA Corporation.
* Price after mail in rebate
Offer valid from 6:00 PM 6/3/14 to 11:59 PM PST 6/17/14. Offer void where prohibited. Pricing and qualifying products are subject to change without notice. EVGA is not responsible for pricing errors or misprints. Terms and conditions subject to change without notice.
Discounted prices are valid while supplies last. Standard terms and conditions resume upon expiration. Discount may not be combined with other specials on a single item and can only be used once per registered account. Only one discount will be applied per order, even if the item is eligible for other promotional codes entered at time of purchase.