HAWKEN BETA Giveaway!
If you own an EVGA GeForce GTX 650 or higher, now is your chance to get a free HAWKEN BETA key! This offer is only available while supplies last!
How to Redeem:
Go to www.playhawken.com, enter your Beta code and create an account (or login to your existing)
Follow the on-screen instructions to register your beta code, download the game and play in the BETA.
The third and final closed beta event starts November 20th and runs until December 6th!
What is HAWKEN?
HAWKEN is a free-to-play, online, multiplayer, mech-based first-person shooter that puts you in the pilot seat of a giant robotic war machine. Customize and upgrade your mechs the way you want, then join your friends on the battlefield to rain destruction across HAWKEN's beautiful and immersive alien landscapes.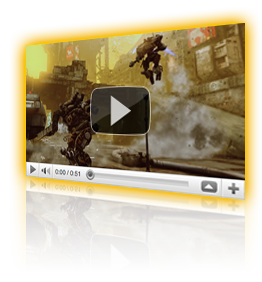 Collect your BETA code
THE GAME PROMOTION IS CLOSED