Introducing the EVGA SuperNOVA P6 Power Supplies
- July 22, 2021 —

Introducing the EVGA SuperNOVA P6 Power Supplies
The EVGA SuperNOVA P6 power supplies feature a new platform design, using new materials and better layout placement to achieve greater performance with extremely low ripple and noise in an even smaller chassis.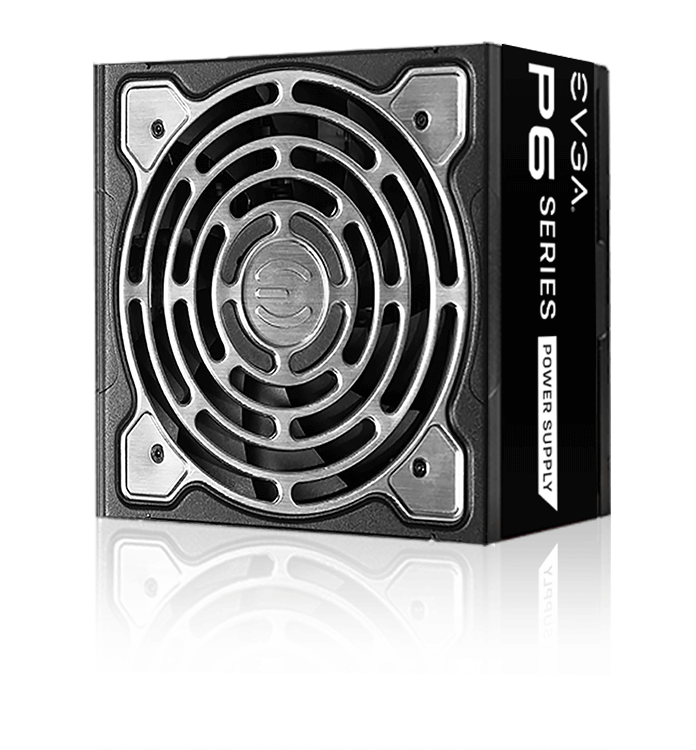 Essential Features
| | | |
| --- | --- | --- |
| | | |
| 80 PLUS PLATINUM Certified | Fully Modular | 100% Japanese Capacitors |
| | | |
| Flat Cables | Full Suite of Protections | 10 Year Limited Warranty |
Next Gen Platform
With a full-bridge, LLC Resonant Rectification, and DC-DC design, the SuperNOVA P6 provides rock-solid stability, uncompromising efficiency, and extremely tight voltage regulation.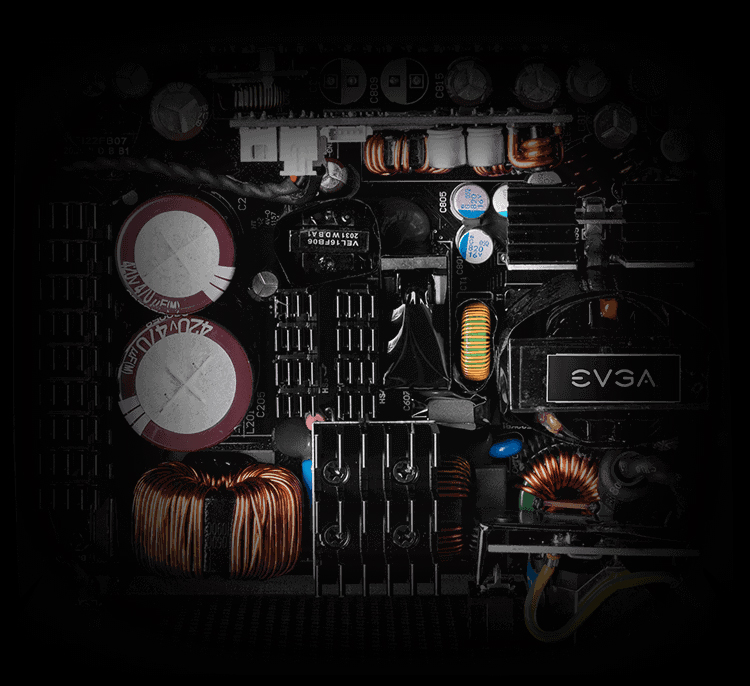 | | |
| --- | --- |
| Voltage Regulation | +12V Ripple & Noise |
| | |
| *lower is better | *lower is better |
Hardware + Firmware OPP
Hardware OPP is designed to trip at 135% max wattage as a last resort to protect the system, but the SuperNOVA P6 also features firmware OPP to anticipate harmful load behavior 5-10% sooner by shutting off the power supply when over-power conditions persist longer than 1ms while avoiding an instantaneous overload trigger protection malfunction during momentary peak wattage.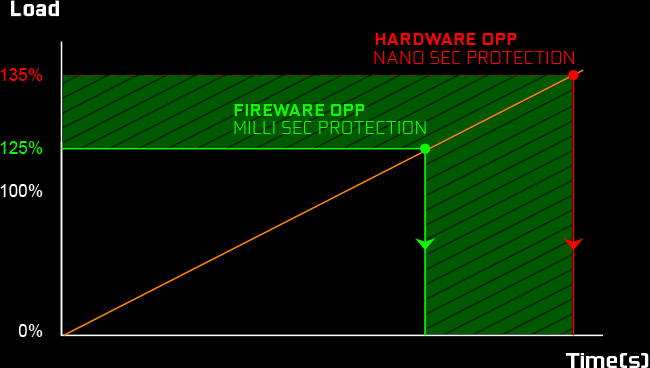 Smaller Size, Bigger Performance
The improved efficiency and voltage regulation minimizes heat, allowing the SuperNOVA P6 to be EVGA's shortest ATX Platinum-certified power supply.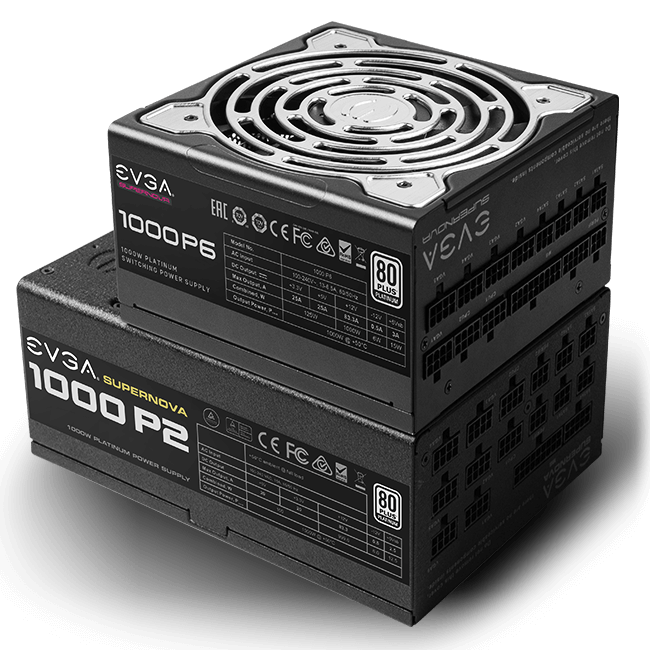 Ultra-Quiet 135mm FDB Fan with EVGA ECO Mode
To reduce noise, the SuperNOVA P6 maximizes the time the power supply stays silent or quiet at low to medium loads when ECO Mode is enabled.
To learn more about the EVGA SuperNOVA P6 power supplies, visit https://www.evga.com/articles/01492/evga-p6-psu/
About EVGA
EVGA is the #1 NVIDIA authorized partner in channel sales throughout North America. Based on the philosophy of intelligent innovation, market knowledge, and the real time operation, EVGA continues to identify the need in the market place and providing the solution to that need. By offering product differentiation and other customer focused programs, EVGA is a clear leader in all categories: etail, retail, distribution, and system builders. With headquarters in Brea, CA, EVGA's global coverage includes EVGA GmbH in Munich, EVGA LATAM in Miami, and EVGA Hong Kong. For further information online about EVGA, visit https://www.evga.com.
For further information, contact:
Joe Darwin

- Download This Press Release In Adobe Acrobat PDF Format