TEAMEVGA x Scale Builder's Guild


REV UP Giveaway

EVGA players are some of the finest gamers in the world: speed, precision, dexterity, intelligence; all resulting in high scores and epic victories in all sorts of games. However, can those same skills help you control a real, albeit smaller, vehicle? Be the first to cross the finish line in TeamEVGA and Scale Builder's Guild's REV UP Giveaway! For one very lucky grand prize winner, they'll be getting a custom made TeamEVGA model dragster car, designed by the mad geniuses over at Scale Builder's Guild!

And don't forget to check out Scale Builder's Guild and their Youtube Channel for more awesome builds and projects!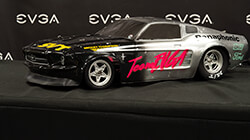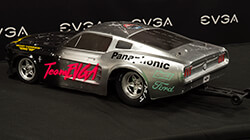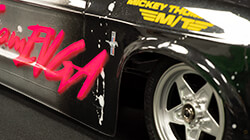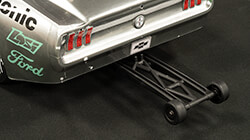 The master craftsmen over at Scale Builder's Guild have once again outdone themselves with a stunning, 1/10 scale RC replica of a Ford Mustang, emblazened with a custom aggressively splattered paintjob, highlighted by a retrowave inspired TeamEVGA insignia. The details on this piece of art will have you pouring over every inch and angle for days. This amazing creation can reach speeds up to 50mph, so be careful around those corners!
EVGA + Scale Builder's Guild Rev Up Giveaway Event will be starting on Thursday, September 1, 2022 and will end on Thursday, September 15, 2022. Check back to see if you've won! We will be posting the winners by Friday, September 16, 2022 and the Grand Prize RC Car will be announced live on the EVGA Stream (September 16th, 3:00 PM PDT)

The Event is only open to legal residents of the of the US, Canada and Latin America, except where prohibited by law.