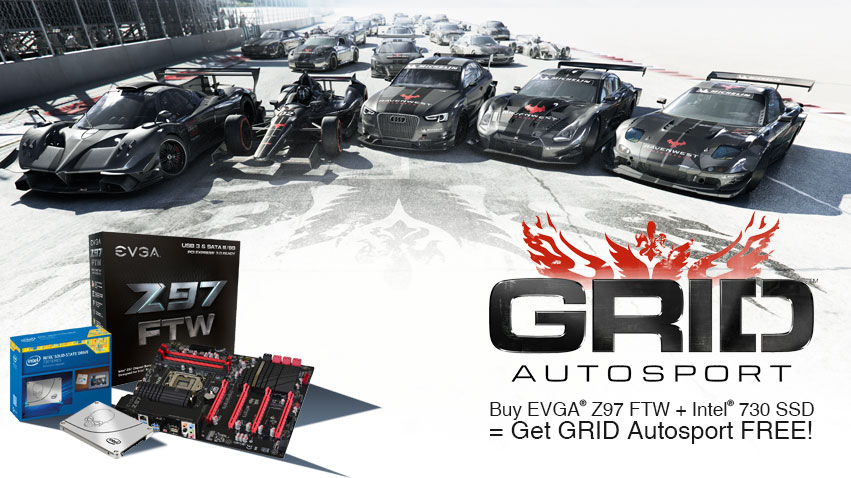 GRID Autosport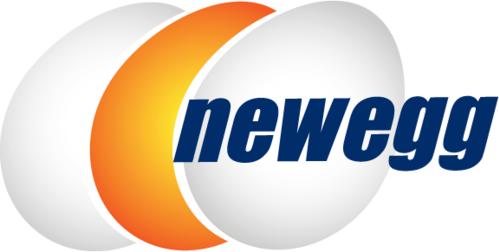 Get the bundle from Newegg!
Buy an EVGA Z97 FTW Motherboard and an Intel 730 SSD from Newegg and get a free copy of GRID Autosport with an EVGA Sticker!
This promotion is closed.
The Bundle of all Bundles!
For a limited time when you purchase an EVGA® Z97 FTW motherboard and Intel® 730 SSD at Newegg, you will get a free copy of GRID Autosport!*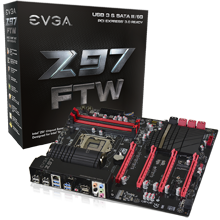 About the EVGA Z97 FTW
Engineered for the performance users with excellent overclocking features. Includes a GUI BIOS that is focused on functionality, new software interface for overclocking in the O.S., high quality components, M.2 storage option and more.
About GRID Autosport - Out Now on PC!
It's all about the teams, the rivals and the race as you become a driver for hire, specializing in your favorite disciplines or conquering them all in an intense world of professional motorsport. Grid autosport features over 100 routes across 22 incredible locations, the return of in-car view, authentic handling and the world's most exciting contemporary and classic high-performance racing cars.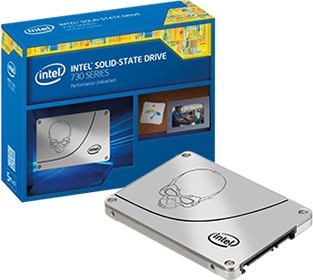 Solid-State Performance Unleashed
The Intel® Solid-State Drive 730 Series delivers uncompromised performance of up to 550MB/s by combining factory tuned components with Data Center DNA. Unleash the performance by combining two or more Intel SSD 730 Series in RAID 0 for throughput exceeding 1000MB/s*!
730 Series + Intel® Rapid Storage Technology = Amazing RAID 0 Performance
* Internal Intel test results with Iometer* 2009 on Intel® Core™ i7-4770K processor, Intel® Z87 chipset, 8GB PC3-10700, RST version 12.8. For more information go to : http://www.intel.com/performance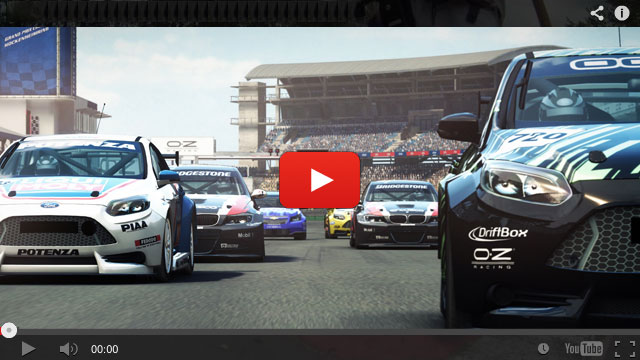 © EVGA Corporation.
Intel, the Intel logo, Intel Core, and Core Inside are trademarks of Intel Corporation in the US and other countries.
* Purchase an EVGA® Z97 FTW Motherboard and INTEL® 730 Series SSD combo from Newegg and receive a code for a free download of GRID Autosport. Offer valid while supplies last. Code will be supplied by Newegg with purchase.