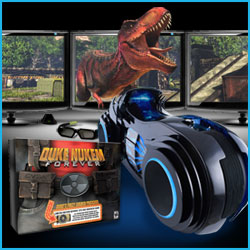 Visit EVGA at PAX Prime August 26th – August 28th!
Are you attending PAX Prime? If so, please visit EVGA at booth number 872.
At our booth you can check out Nvidia 3D Vision Surround Gaming and get discounts on EVGA
Products (while supplies last). While you are visiting us, take some time to play Primal Carnage
...a class-based multiplayer game of humans versus dinosaurs. Choose to play as either side
and prepare to engage in a heart-pounding, fun, and visceral experience of combat, stealth,
strategy, and survival. Hunt and be hunted!
We are giving away prizes and swag including:
(3) EVGA GTX 560 Duke's Fully Loaded Packages
so be sure not to miss our booth!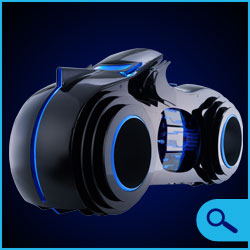 MODS RIGS LIVE - See the Tron Lightcycle PC
Also this year at the EVGA booth you can see the ultimate MODS RIGS PC! You have to see
this thing to believe it! We welcome you to take your picture with one of the top custom PC
builds of 2011, the Tron Lightcycle PC! The Tron Lightcycle PC is the culmination of
countless hours of hard work and dedication. This outstanding build has been covered by
many mod sites and news outlets. So come see it in person and discuss this EPIC MOD with
the creator himself! If you have a RIG you want the world to see or are considering a build of
your own, you should visit modsrigs.com and you might just be the next winner of a
$1,000 sponsorship or an Intel 990X Processor!
Can't attend PAX Prime? No problem, Jacob has you covered with daily PAX Prime video recaps.
Check them out at www.facebook.com/teamevga