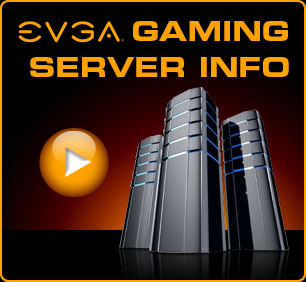 Reach Out And PWN Someone.
Starting February 12th, EVGA will host a two week long Team Fortress 2 event! Signup and participation is free and easy for any who wishes to participate. Official gaming will begin on February 12th at 4:00PM Pacific, and continue until February 28th at 11:59PM. Anyone that signs up and plays any length of time during those two weeks will be eligible to win a prize.
This is not a competition or tournament, merely a chance for regular gamers to come out and play your hearts out for some great gaming goods. All prizes will be raffled off over the course of the two weeks!
To qualify for this event, you just need to signup here with your Username and Steam ID. Just login and play, it's that easy! We hope you have fun and continue to make our wonderful gaming community as great as it has always been. Please visit the official EVGA Gaming site to the event to see the full list of servers www.evga.com/gaming.
Prize - SRP - Winner (Gamer Name)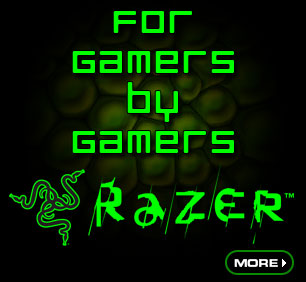 Intel Core i7 920 CPU - $299 -

ThunderSchunked

(]TPG[ ThunderSchunked)
EVGA P55 FTW Motherboard - $230 -

harrisoncdx

(x[visions])
EVGA P55 Motherboard - $200 -

jhowland80

(PrestigeWorldwide)
EVGA P55 Micro Motherboard - $180 -

Stun_gravy

(Stun_gravy)
EVGA GTS 250 - $140 -

lolz0rz

(z0rz)
EVGA GT 240 - $100 -

Nullvector

(*<|:-) Ace)
Razer Lycosa Keyboard - $80 -

tyme1012

(L4YER_CAK3)
Razer Lycosa Keyboard - $80 -

beautia

(beautia)
Razer DeathAdder - $60 -

aak97

(Dr. Sickman)
Razer DeathAdder - $60 -

SirPyramidHead

(Sir Pyramid Head)
Razer Destructor Game Surface - $40 -

Gorefiend

(=EGC= Cr1ms0nghost)
Razer Destructor Game Surface - $40 -

LocalToast

(LocalToast)
OCZ Gold PC312800 Triple Channel RAM - $150 -

bighead411

(bighead411u)
Cooler Master SilentPro 700w PSU - $120 -

dennisjai

(D-EviL)
Cooler Master Cavalier Case - $60 -

1337_Lee

(1337_Lee)
Kingston HyperX RAM Fan - $25 -

starsayr

(St4rs4yr [dBs])
All winners must email webmaster@evga.com within 14 days of the prize announcement to claim a prize! Prizes will be announced here on March 3rd by 12PM Pacific.
THE GAME IS CLOSED
**If you don't know what your

Steam ID

is, just log into Team Fortress 2, and type "status" in the developers console (~). Make sure you have the console enabled in your options menu**